Your Year of Crystal Clear Vision | 2020 Artist of Life Workbook
Start the new year and new decade with crystal clear vision. 2020 is the year to get clear on what you want and lead your life with purpose and intention.
🔮 2020 Artist of Life Workbook
This is your chance to reflect on not just this past year, but also how the past ten years have changed you. The best time to change your life is now. Where will you take your life in 2020?
Shop: The Artist of Life Collection
Full text from the video:
Hi love.
Did you realize that, in just a couple months, we're entering a new decade?
This is huge.
We're closing the chapter on the last decade, and getting ready to start anew.
This is your chance to reflect on, not just this past year, but also how the past ten years have changed you:
What you've learned & how you've grown. What has changed and what still remains.
Who were you ten years ago? Who were you just one year ago? How have you changed? And how have you evolved?
Take time to consider what's truly important in your life. What areas do you wish to nurture more? Where do you want to take your life moving forward?
Next, think about all the fears or limiting beliefs that have held you back this past decade:
Fear of failure. Fear of judgment. Or maybe it was self doubt, not feeling good enough, or not believing in yourself…
Now, decide to leave that all behind in the past. Address and heal what you need to heal. Give back to yourself as much as you can, so you can mend those old wounds.
Going into this new decade, let us shed our old skin and become the fullest, truest expression of ourselves. Let us have the courage to be our most authentic selves, unapologetically.
If you're still unsure about what to do with your life, let this next year be the year you finally figure out what you want. Decide on your vision and begin taking the steps to make that vision a reality.
2020 is the year of crystal clear vision.
Knowing exactly what you want and taking action to build that life for yourself, while dropping all the limiting beliefs that previously got in your way.
It's time you step into your true power, and realize your fullest potential.
With 2020 marking the new decade, why not start it off with a bang?
What have you always wanted to do but were too scared to do? What is the life that you've always dreamed of living?
This is your year to start putting those ideas in motion.
Go all out. Take that risk. Be bold.Do something extraordinary. Do something you're proud of.
And if you need a little guidance, you can always find it here.
Remember that as an artist of life, you have the power to imagine and create your life in any way that you want. So, create a life that is beautiful and meaningful to you.
This is gonna look different for everybody, so listen to your inner voice and create your own definition of success.
To guide your year of clarity and intention, the 2020 Artist of Life Workbook is a journal filled with 125 pages of questions & exercises to help you self reflect, clarify your vision, set goals in all areas of your life, execute your goals, and track your progress monthly.
With sections on self love, overcoming fear, habit tracking, gratitude journaling and more, the Artist of Life Workbook keeps you accountable and guides your growth throughout the year. It's a tool to keep you inspired, motivated, and organized, helping you live your best life.
This year, the 2020 Artist of Life Workbook comes in two colors: lavender and grey.
All of the exercises within have personally helped me change my life for the better. And I'm confident that they'll do the same for you.
Each one of us deserves to live our dream life – and I believe it's possible for all of us to work towards that goal.
You are so young – the youngest you will ever be at this very moment – and there are so many opportunities in our world today.
The worst thing you can do is settle for mediocre, live your life by default, and never feel satisfied or fulfilled with your life because you decided to play it safe.
Nothing is going to get handed to you easily. If you want to live your dream life, you're going to have to overcome your fears, change your mindset, and work harder and smarter than you've ever worked before.
This is the journey that we're all on as artists of life. It's the path towards a more joyful, purposeful & abundant life. One where you work to become your best self, your highest self, where true change starts from within.
With the Artist of Life Workbook, you'll have a structured plan and a solid foundation for your artist of life journey to create all that you desire.
To get started, just go to shop.lavendaire.com to get your copy of the new 2020 Artist of Life Workbook.
Start the new decade with crystal clear vision. Don't let this powerful "new year / new decade energy" go to waste. You have the power to create your dream life.
Life is an art. Make it your masterpiece.
How much do you really know about yourself?
Discover more about yourself and what you want out of life with this free downloadable list of 30 self reflection journaling prompts.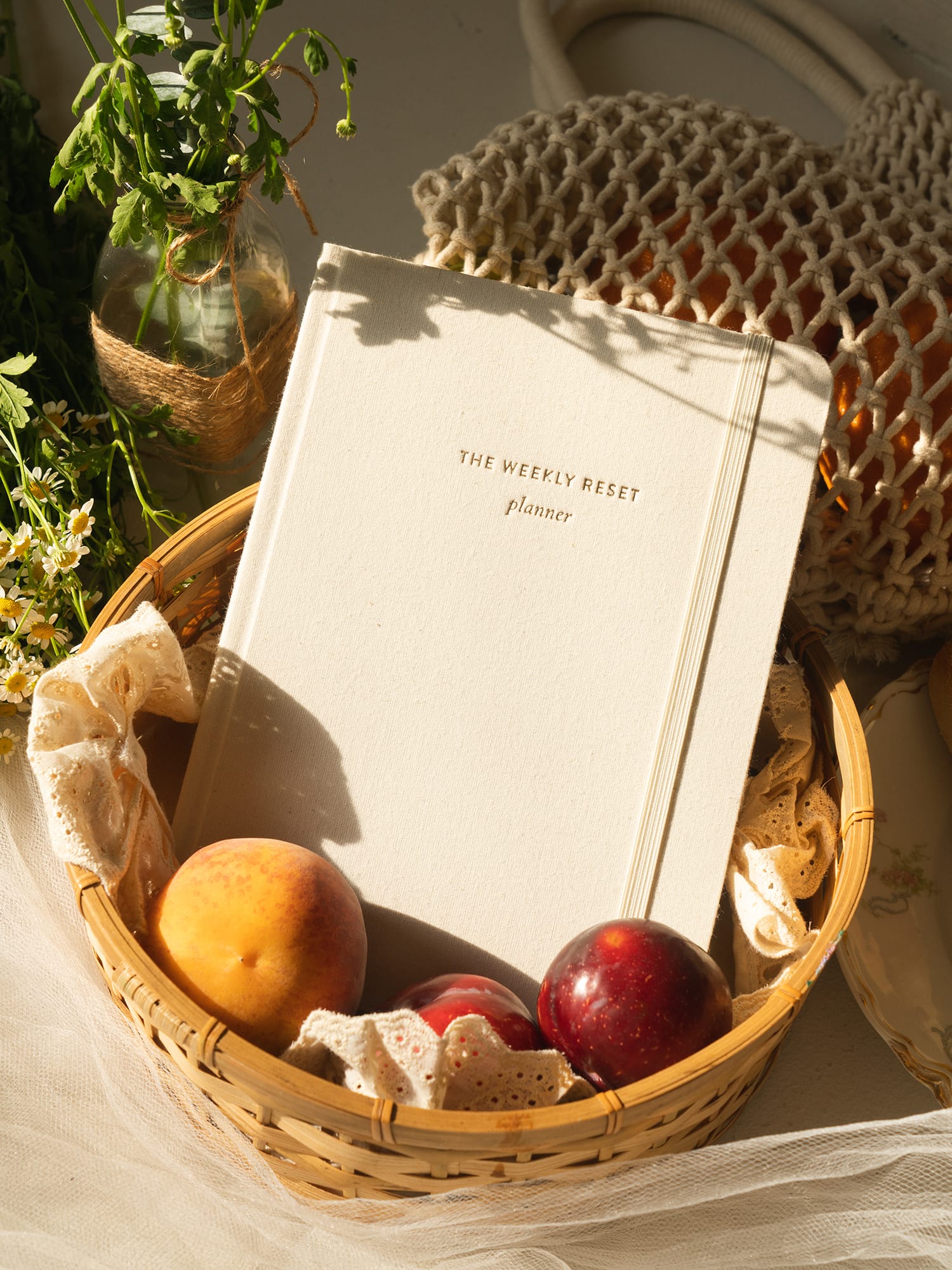 weekly reset planner
$40