Behind the scenes: Shipping the 2021 Artist of Life Workbooks
I'm so excited and relieved to let you know that the 2021 Artist of Life Workbooks have finally arrived at our warehouse and we've started shipping them out! We've shipped out a majority of our pre-orders in one day.
We've built a new assembly line system to handle all the preorders: Wilson's whole team was on deck + we hired additional warehouse workers in order to be able to pack and ship over 1800 orders in one day. I've never seen so many Lavendaire boxes before 😅. Thank you guys for being a part of this journey!
Just for fun, here's a little behind the scenes of how we pack & ship at the warehouse.
First, we have a couple people building the mailer boxes (our updated design made of recycled material, might I add). Upstairs, someone (Karen) is printing out shipping labels for the next batch of workbook orders.
Then we have an assembly line: the first person packs the workbook in the box, the next person sticks the shipping label onto the box, the third person neatly cuts the eco-tape (Lavendaire aims to use no plastic in packaging!), and the fourth person seals the box with the tape and stacks it onto the pallet. I say "neatly" cuts the eco-tape, because I packed some orders myself later on, and Wilson scolded me, saying my tape-cutting was sloppy and didn't meet his production standards. 😂
Pictured here is Wilson, Destiny, Rachel and Justin. I wanted to note that everyone here usually works in the office, but today they took the time to pack orders for us because we truly wanted to get as many orders out to you as possible!
Finally, when we're not in the warehouse, we have our two-person customer service team (Celeste and Alicia) answering your emails and DMs and giving you updates on the workbooks' journey.
Hope you enjoyed this little update. Again, thank you so much for your support and patience with us this year. 2020 has been a real one. I'm honestly really grateful that our workbooks survived their journey, and did not fall into the ocean during their transit accident. (It sounds like I'm joking but I'm really not lol)
Super excited for you to get your hands on the new 2021 Artist of Life Workbook, and start planning your best year yet. 🙂
How much do you really know about yourself?
Discover more about yourself and what you want out of life with this free downloadable list of 30 self reflection journaling prompts.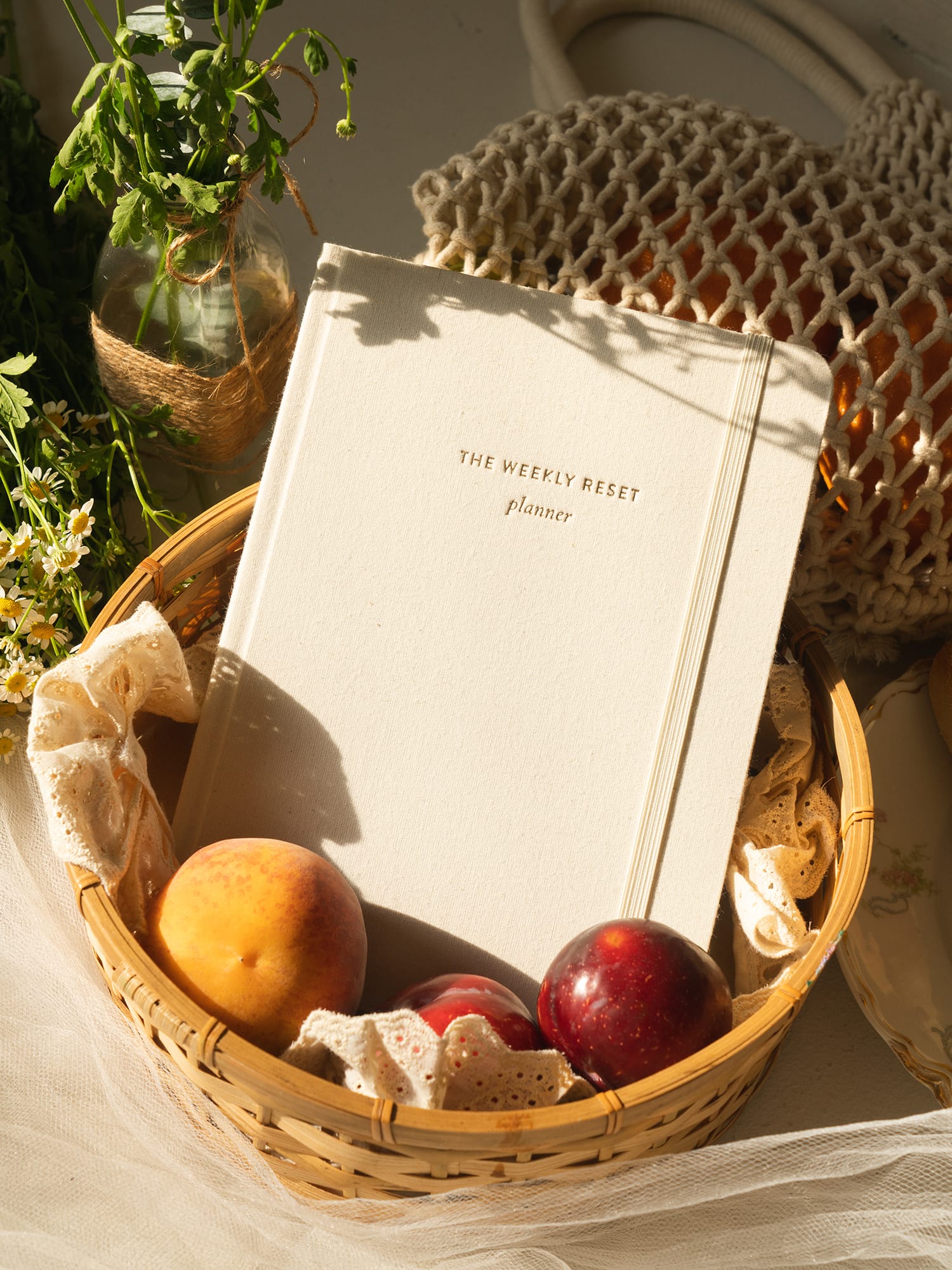 weekly reset planner
$40