3 Ways to Declutter Your Closet
Hi guys! Today I'm sharing 3 ways to declutter your closet for a more minimal 2015. I'm in the process of clearing out my closet and these tips are really helping me get closer to my dream minimalist closet! Hope you guys find this video helpful. If so, please share this with your friends! Good luck!
It's time to give your closet a new year makeover…
3 Ways to Declutter Your Closet
1. Purge
Evaluate your closet and purge anything you haven't worn in the past 2 years (anything last worn before 2013). Chances are, those pieces are just taking up space and you probably will not wear them again. If you have anything that is sentimental, store those clothes in a separate memory box so they don't take up valuable space in your closet!
2. Reverse! Reverse!
Try the reverse hanger trick. I saw this on a blog and I'm trying it out for the first time this year. At the beginning of the year, reverse your hangers. When you wear something, simply put it back the right way—that indicates that it's SAFE. At the end of June, evaluate the clothes that are still hung backwards. Remove and donate what you can.
In December, do another evaluation.  And be honest with yourself: if you haven't worn this piece of clothing all year, are you really going to wear it next year?
3. Create a Capsule Wardrobe
This is a true minimalist method to organize your wardrobe. A capsule wardrobe is a wardrobe made up of a set number of essential staple pieces, usually created per season. It's about selecting high quality pieces that you can mix & match and wear often. That way, you're more efficient with your wardrobe rather than constantly shopping for fast fashion trends that you'll only wear once or twice.
Because you're only allowed a set number of pieces in your collection, you're forced to decide which pieces in your closet are the MOST valuable to you.
Notice which styles you love to wear most often, and have those styles make up the majority of your capsule. Follow a color scheme and include plenty of neutral colors. If you'd like, you can add a couple trendy pieces on top to keep your wardrobe updated each season.
For more info on creating a capsule wardrobe, here are some helpful links:
Capsule Wardrobe 101 (Un-Fancy)
How to build a capsule wardrobe (Project 333)
Where to donate your stuff and do good (Miss Minimalist)
I hope you enjoyed these tips! Let me know if you have any other tips for decluttering in the comments below.
// Subscribe for new videos weekly on creating your dream life //
This week's Q: If you could wear one outfit for an entire week, what would it be? 
Answer in the comments below and I will shoutout to you in my next video 🙂
xoxo,

How much do you really know about yourself?
Discover more about yourself and what you want out of life with this free downloadable list of 30 self reflection journaling prompts.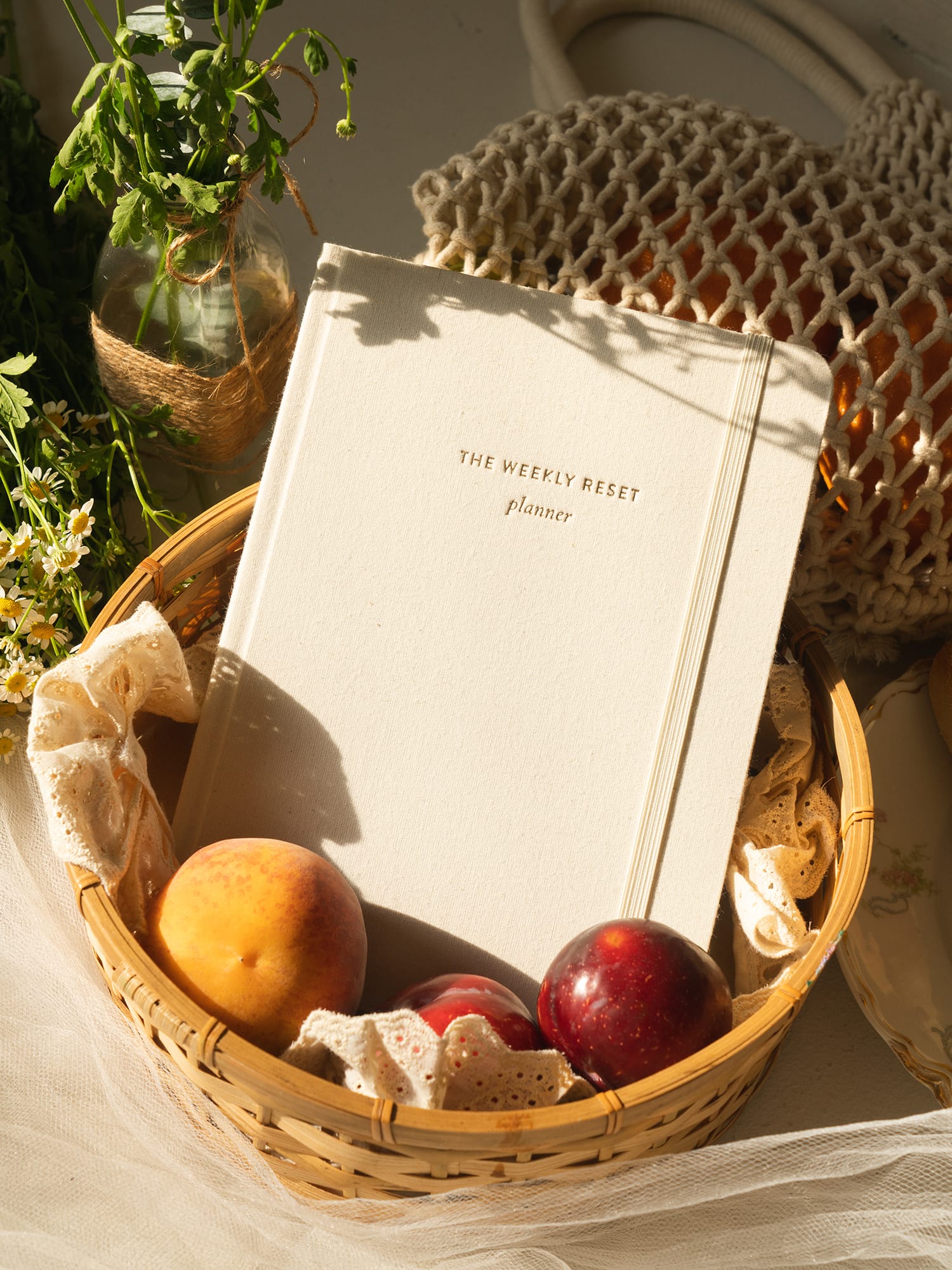 weekly reset planner
$40