Celebrity Culture: VMAs, Halsey, Kanye West
Spilling my thoughts on celebrity culture & idolatry and why I support Kanye.
Basically, do not idolize anybody – embrace your greatness. You can admire others, but don't be compelled to want to "be" like them. Be yourself. Also, please don't condescend or put down anyone else for expressing their greatness. Let's lift each other up, y'all ?
▸ tori kelly @ VMAs
▸ halsey
▸ kanye west's VMA vanguard speech
▸ kanye west on Time 100
▸ "top 10 most bizarre kanye west self-comparisons"
▸ "14 increasingly stupid things kanye west has said"
* Here's a quote I want to share about arrogance vs. confidence:
"Cockiness is when you believe that no one else in the room is better than you. Confidence is knowing you are better than you were yesterday." – Pharrell Williams
Edit: I've gotten many comments disputing Kanye's intentions, so here are some thoughts that may answer your questions:
As long as you never say/believe you're better than anyone else, then feel free to embrace your GREATNESS and wear it loud and proud. Kanye places himself among the greats, and never says he's "better" than any of them. I'm a bit tired of our culture that promotes "humility" and shying yourself away from your greatness (to make others feel better). We praise people who are the bashful "nooo I'm not THAT great.. really.." types. What I really want to see more of are people who OWN their greatness and SHINE BRIGHT.
On not apologizing to Taylor in his speech: Kanye apologized to Taylor Swift in 2009 many times — it's been 6 years. Taylor has forgiven him. I hope that people learn to see past that mistake that he made so long ago and obviously was strongly affected by. I didn't want him to waste his precious stage time apologizing AGAIN because people have forgotten. I'm happy he used that time to express his other ideas. I give him credit for being bold, for trying, for at the very least, getting our attention (which is SO hard in today's fast-paced social media world).
"But remember, there are two ways to dehumanize someone: by dismissing them, and by idolizing them" – David Wong (thanks Mariela!)
At the very least, I don't think anyone should dismiss Kanye for being "another shallow celebrity." He's a human being too. He's made mistakes but he's still worthy of love and respect. I'm pretty sure he understands his influence on our younger generation. He's trying to get it right—otherwise he wouldn't be so choked up trying to get his message across. He may not be the most eloquent, but I feel his honesty and truth shining through, beneath all of the layers.
How much do you really know about yourself?
Discover more about yourself and what you want out of life with this free downloadable list of 30 self reflection journaling prompts.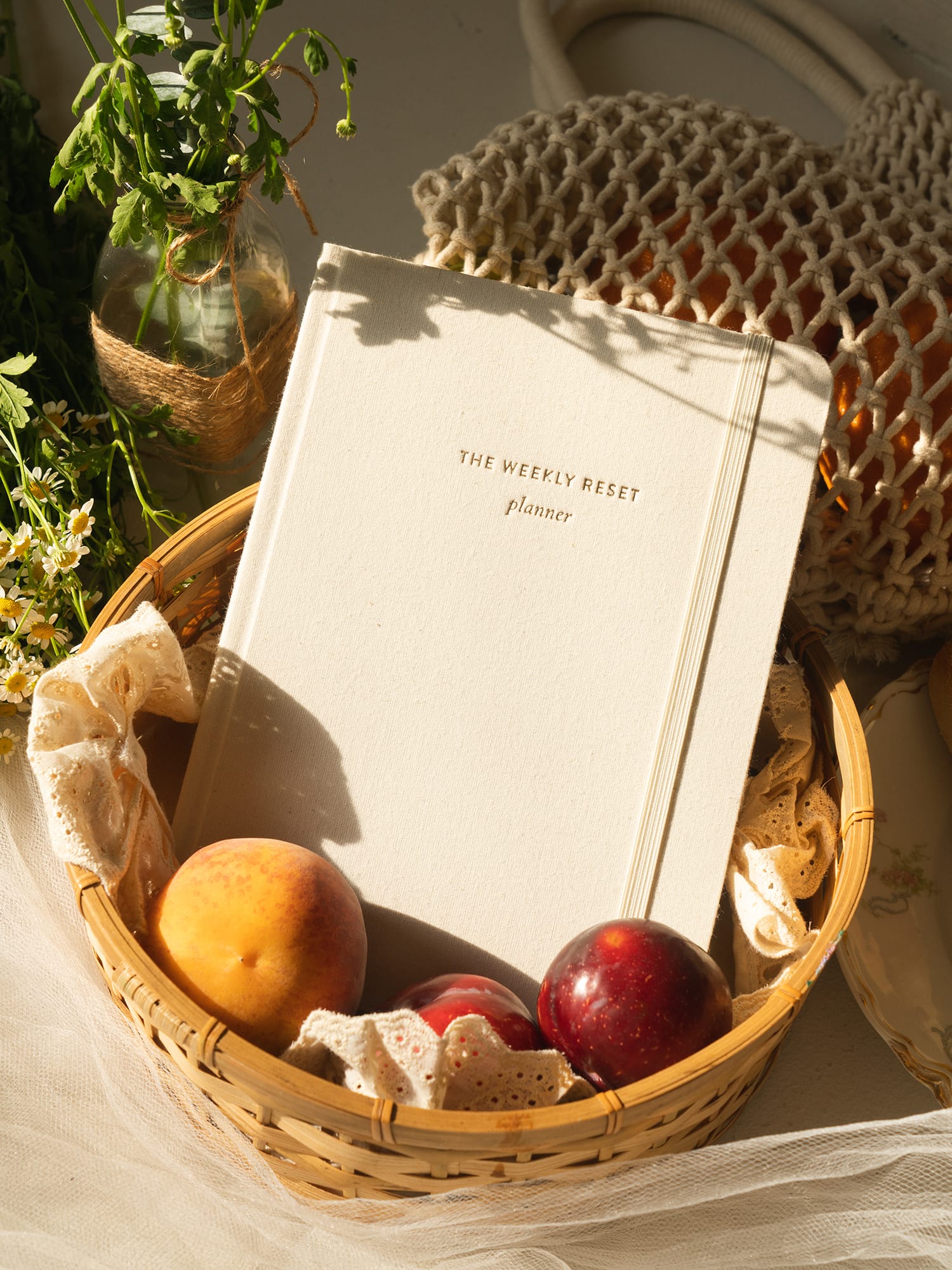 weekly reset planner
$40