Channeling the Vibration of Love
So you've consumed a lot about the scary reality of Coronavirus, accepted it, & informed yourself on all the practical measures. Stay home. Wash your hands. Wait it out. Now what?
Channel the vibration of LOVE instead of fear.
There's a lot of fear in the media and the world right now, for good reason. But fear only fuels more fear. Remember that you can't control what happens in the world, but you can always control how you RESPOND to it. You can let this scare you into hopelessness, or inspire you to choose love.
This is a time to come together, to protect one another, support one another, and to stay hopeful that we will make it through. Life isn't without trying times, and it's these times that make us stronger.
The world is being forced to grow right now, forced to check our old ways, to reconsider our values, our systems, our mindsets, and make a change for the benefit of all. With social distancing, we have a chance for self reflection and self care, allowing us to reconsider our own values and priorities.
We're being reminded that we're all interconnected. It's not about 'us vs. them,' protecting only yourself & your own, but learning how our actions and choices impact others. We need to work together to protect not just ourselves & our loved ones, but everyone.
We all play a part in this. Use what you have to do what you can. Be a light in your community. Use your strengths & resources to help others during this time. You are deeply needed right now.
No act of kindness is too small: Offer to buy groceries for elders or those more at risk. Invite people to talk and process their emotions with you.
We need to do all we can to look out for one another.
I'll be doing my best to spread love & light with my platform. But I truly need all your help to raise our collective consciousness and vibration to LOVE. It starts with you.
Rise up, my loves. ✨
How much do you really know about yourself?
Discover more about yourself and what you want out of life with this free downloadable list of 30 self reflection journaling prompts.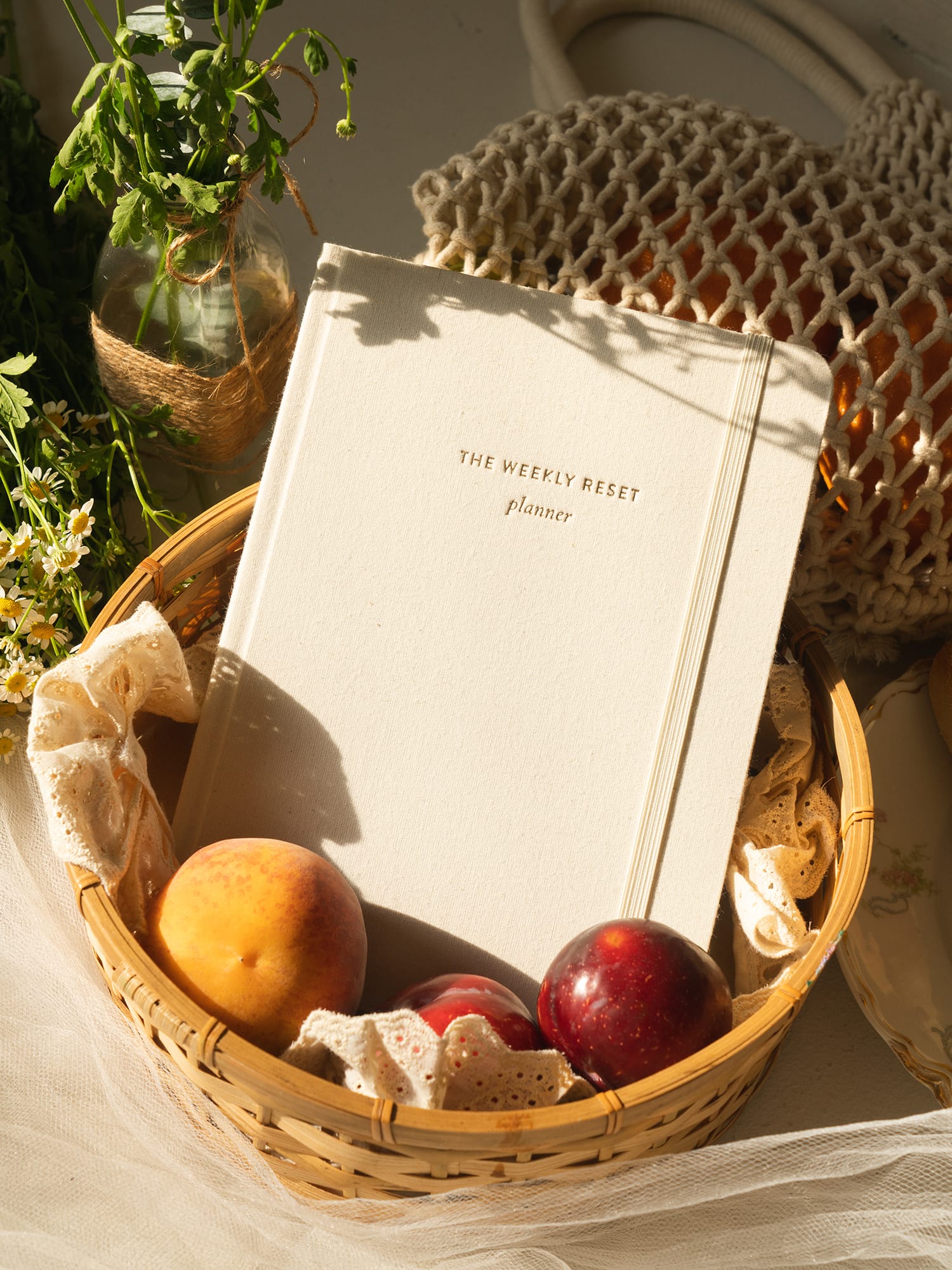 weekly reset planner
$40