Welcome to my work space! This is where I spend 80% of my weekdays, writing and bringing my creative ideas to life.
// DESK
▸ IKEA Table Top
▸ IKEA Nipen Leg
▸ IKEA Alex Drawer Unit
// CHAIR
▸ organic chair replica
// Desktop
▸ macbook marble decal
▸ macbook keyboard sticker
▸ MUJI 2016 Planner (Tokyo)
▸ Acrylic desktop organizer
▸ What I Know For Sure by Oprah Winfrey*
▸ MUJI pens
▸ "Love Over Fear" Mantra Candle*
▸ "The Action is Here" from Magic Lessons Podcast
▸ Bloom Yuzu Citrus Fragrance Diffuser (reward from my friend's Kickstarter)
▸ Aquarius task lamp
(*) denotes gifted items
How much do you really know about yourself?
Discover more about yourself and what you want out of life with this free downloadable list of 30 self reflection journaling prompts.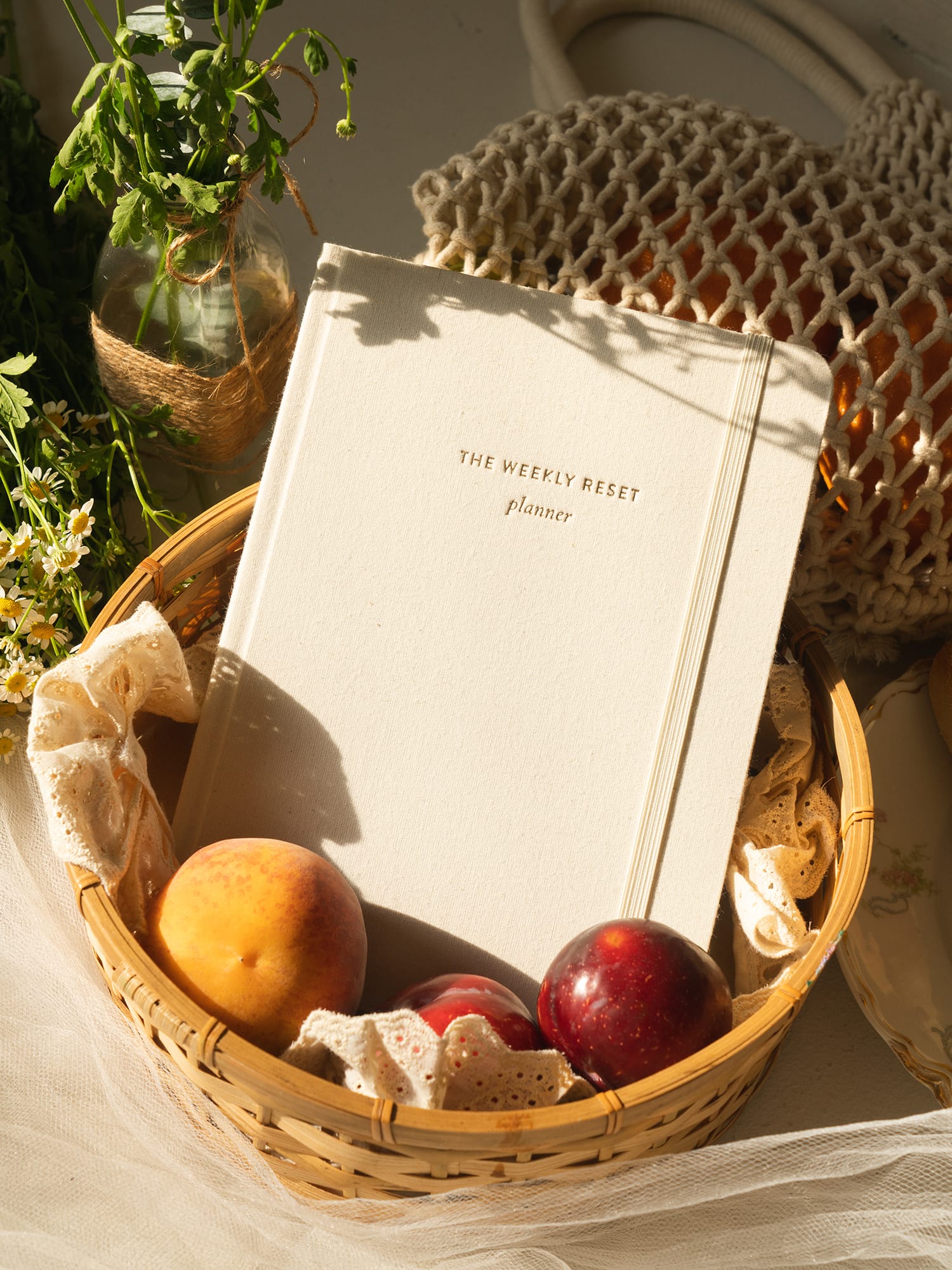 weekly reset planner
$40