DIY Rose Oil & Rose Water
Pamper yourself this Valentine's weekend with this DIY rose oil recipe! This Rose oil can be used for moisturizing and pampering your body, hair, and nails. I had so much fun making this video. This rose oil smells so good, I can't wait to incorporate it into my beauty routine this February.
// HOW TO MAKE ROSE OIL
What You'll Need
1 cups rose petals (2-3 organic roses)
1 cup grapeseed oil (You can also use jojoba or olive oil)
Pot
Water
Glass jar with lid
Sieve
Step 1: Prepare 1 cup of organic rose petals (2-3 roses) and 1 cup of grapeseed oil in a glass jar.
Step 2: Bring a pot of water to a boil. Then remove it from the heat.
Step 3: Shred the petals.
Step 4: Add the petals to the oil.
Step 5: Swirl the petals around in the oil.
Step 6: Cover the jar and place into the hot water. Warming the oil helps release the scent from the petals.
Step 7: When the water cools, remove the jar. Let jar sit for 24 hours or longer (for stronger results).
Step 8: Enjoy! (Optional: Use a sieve to separate the rose petals from the oil before using)
I'll be using the oil for my body and to condition the ends of my dry hair. But you can also use it for your face and your nails (conditioning your bare nails/cuticles after removing nail polish).
If you're wondering if you can substitute the oil for something else, here's a page about different carrier oils and their different nutrients, properties, and shelf lives. The oils I mentioned are more lightweight, so they're safe to use for your face. Other oils will have different properties but are usable as well!
RELATED ▸ DIY Rose Water Spray 
After learning how to make rose oil at home, I discovered that making rose water is even easier. Rose water is a great toner to use after cleansing. It hydrates and softens your skin, cooling it, and infusing it with antioxidants.
How much do you really know about yourself?
Discover more about yourself and what you want out of life with this free downloadable list of 30 self reflection journaling prompts.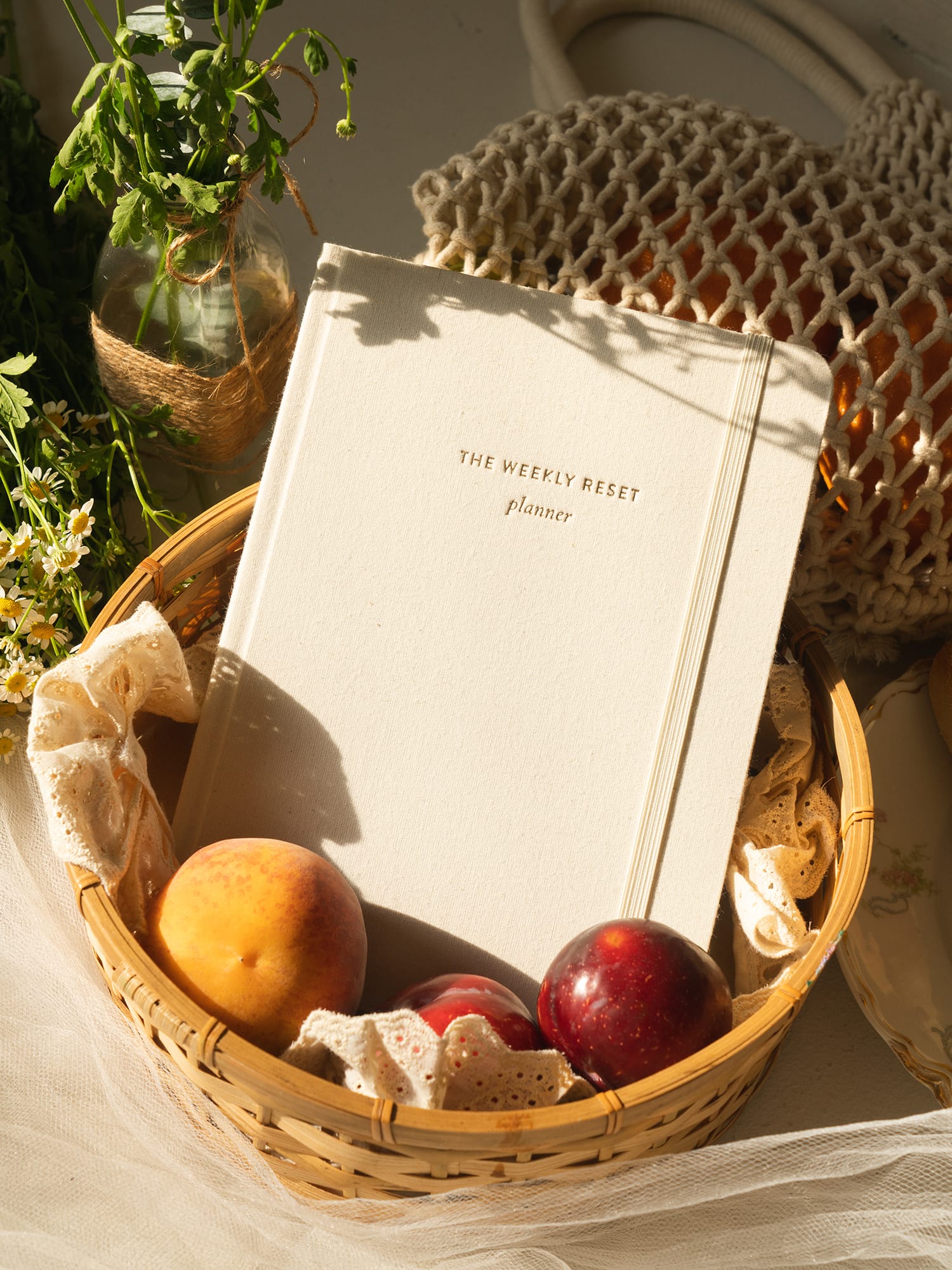 weekly reset planner
$40