Fresh Start | Happy New Year
Happy new year ?✨ These roses are for you. I wanted to remind us all that you don't have to wait for new year to make a change – any day is the perfect day for a fresh start.
Transcript:
Good morning. You look new today.

Breathe in the new day, this moment before you. Exhale all yesterdays.

When you inhale the open air, you inhale hope. Freshness. Purity.
When you exhale, you let go of dead air that your body no longer needs, releasing all negativity and burdens that no longer serve you.

And then, you get to start all over again. Now do you feel light?

One breath ends, and another begins. Just as this moment ends, and another begins, following an endless cycle of beginnings and endings, endings and beginnings.

By the way, these are for you.

A little joy to start your day – a touch of color to your clean slate.

See, the beauty of today is you can choose to start anew. If you don't love the way things are, you can choose to let go, reset and reshape your world. You can start by shifting your mindset, perspective, habits, or actions… to make a change wherever you can. A change for the better.

I hope you know: You are beautiful. You are powerful. You are brimming with potential.

Behind each moment is a new opportunity, holding brilliant stories just waiting to be explored.

Even in your toughest times, keep an open heart. Ask: "What can I learn from this? What good can come from this?"

Anyway, just wanted to say: happy new year

But today isn't too special; it's not unlike every other day.

Because any day is the perfect day for a fresh start.
___
Start your new year right with a personal guide to creating your most intentional year yet!
▸ 2017 Artist of Life Workbook
How much do you really know about yourself?
Discover more about yourself and what you want out of life with this free downloadable list of 30 self reflection journaling prompts.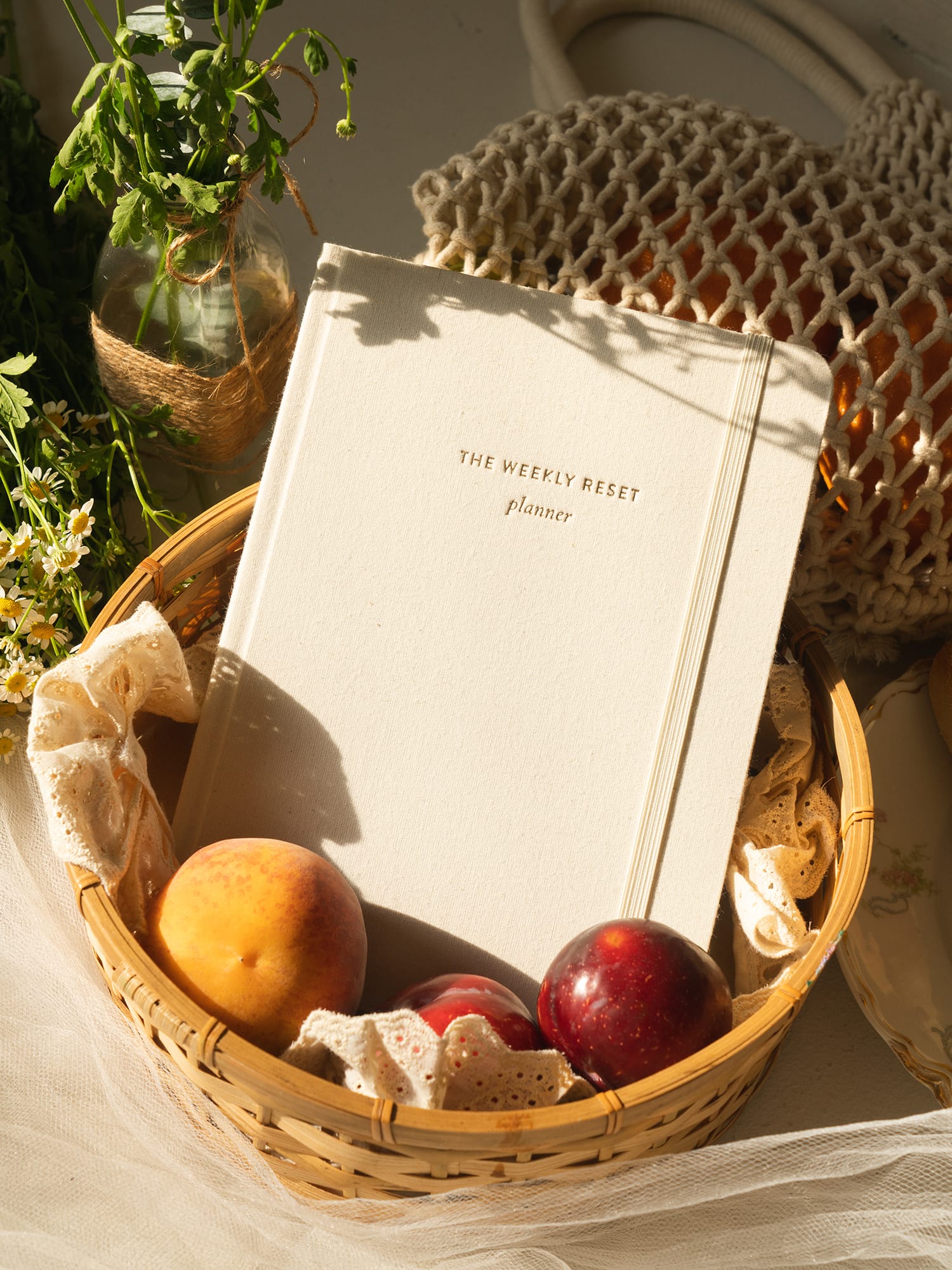 weekly reset planner
$40