Recently, I've decided to transition all of my creative work under the name Lavendaire. I posted on Facebook:
I don't like separating my music from my vlogs from my writing and I also don't want to manage multiple accounts on social media; I just want to post everything in one place since everything I do is interconnected and represents me as a whole. 
During this transition period, I've started performing under Lavendaire and letting the new name grow on me. My first performance under Lavendaire was actually very discreet: at a youth arts nonprofit event in Pasadena (photo below). I wanted to test out how I felt going by a new name. Thankfully, it wasn't as weird as I thought it would be. I performed again last Saturday at 626 Night Market (above photo) and it was really fun to embrace being Lavendaire. My friends have caught on too and some have been calling me Lavendaire more often, which I think is super fun. It's great to own this name that I created; it's fun to hear this word that I just made up become a catchy moniker. Not only that, but to also witness this strange new word becoming an identity, a living breathing soul.
Moving forward, I'm excited for the new creative projects I'll be working on under Lavendaire. Really, it's still me behind it all. But I feel like there's a specific message and brand behind Lavendaire—empowering the "artist of life" at the intersection between beauty and meaning—that is a layer that I strive to include in all of my creative work. The message sits so close to my heart that it is me. It is a common thread in my life that I wish to diffuse into all of my work; I hope for it to be subtle yet impactful.
So in this moment, I embrace change. I am excited and hopeful. I am committing. No matter what happens, I will be patient and persevere.
How much do you really know about yourself?
Discover more about yourself and what you want out of life with this free downloadable list of 30 self reflection journaling prompts.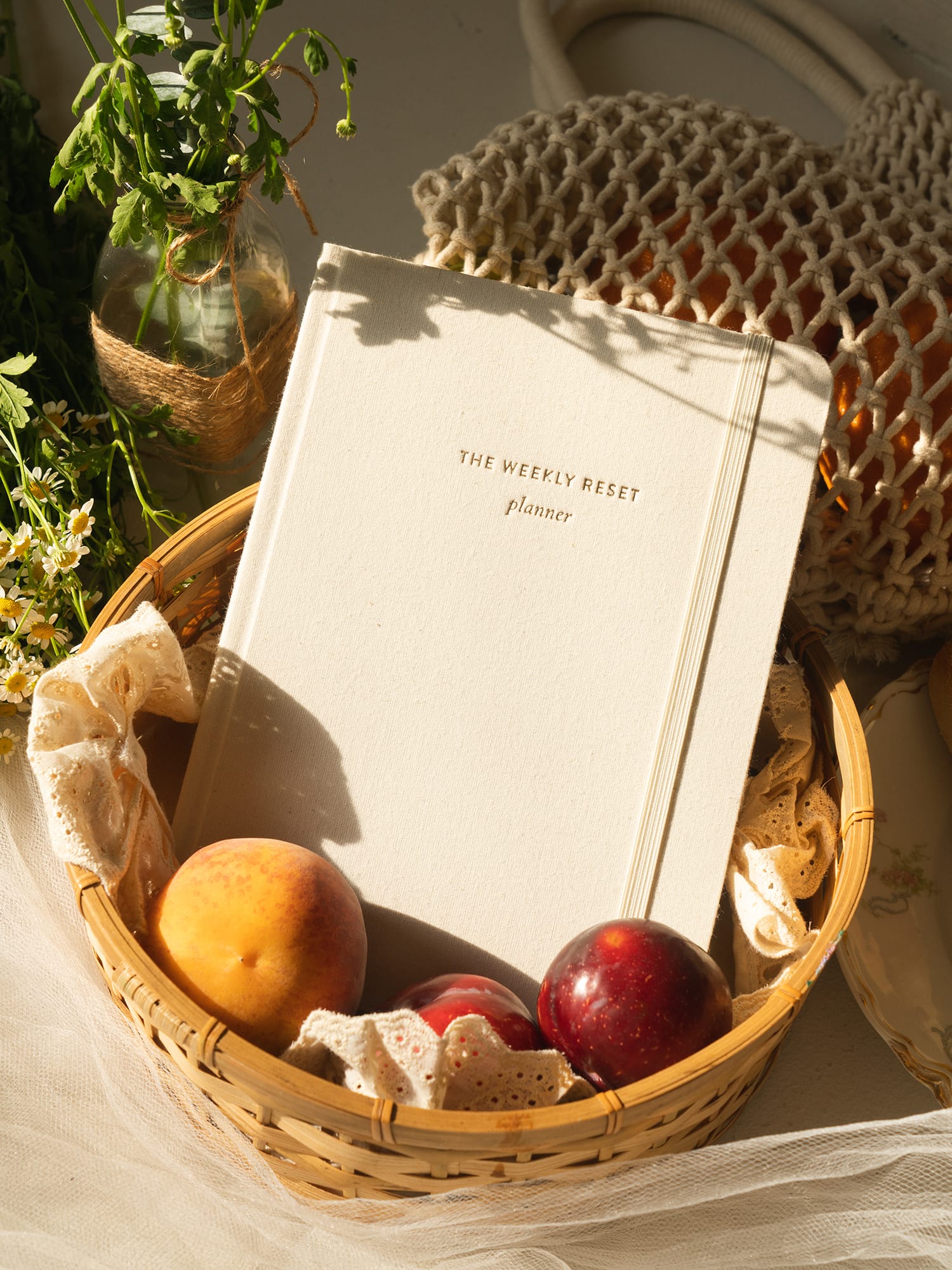 weekly reset planner
$40