5 Lessons I Learned from #GIRLBOSS by Sophia Amoruso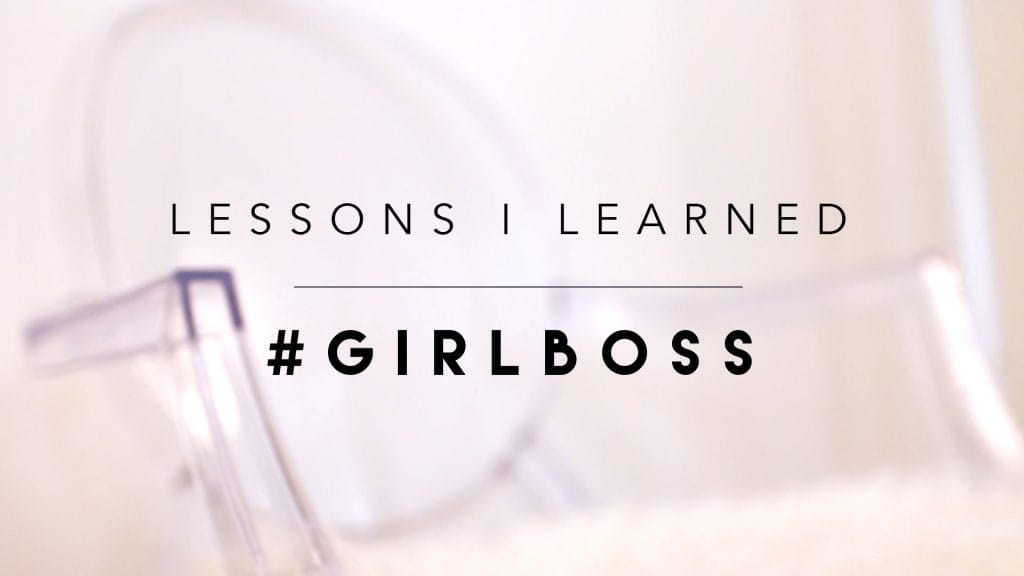 #GIRLBOSS is a book by Sophia Amoruso, the founder, CEO and Creative Director of Nasty Gal. Since I just finished reading this book, I thought I'd share five of my favorite lessons learned from #GIRLBOSS.
#GIRLBOSS
outlines Sophia Amoruso's life growing up as an outsider, to how she started her ebay store selling vintage clothes as Nasty Gal Vintage, to how she scaled her
business
to the multimillion dollar online fashion retail store that it is today.
The thing that stood out above all was her attitude. Sophia knew she was different, and she owned it. She was proud of everything that made her unique, and knew how to play to her strengths. She's so motivating, because you can tell she worked hard and did whatever she could to figure it out along the way.
1. Attention to detail
From her photography to her copy to how perfectly straight the shipping label on the package was, Sophia Amoruso understands that in order to build a solid brand and business, you have to pay attention to all the details. Each detail of your brand/business should be intentionally crafted. She knows images are the most important for her business, so she makes sure that her thumbnails still POP even when you shrink them down really small.
2. Be ahead of the game
I truly admire Sophia's ability to work smart and go that extra mile.
"I scoured craigslist for estate sales, and then made a map, starting with whichever one sounded like the people who died were the oldest. I would show up at 6AM and stand in line with people who were all at least twenty years my senior. When the doors opened, everyone else started putzing around for doilies, while I bolted straight for the closet to unearth vintage coats, mod minidresses, Halston-era disco gowns, and many a Golden Girls tracksuit. I'd hoard, haggle, pay, and leave."  – Sophia Amoruso
This is how she scored Chanel jackets for $8 and sold them for over $1500.
3. Be super resourceful
If Sophia didn't know something, she'd google it. Entrepreneurs don't have all the answers. They're simply the ones who are willing to find the answers to their questions. They believe in themselves to figure it out, rather than let obstacles stop them in their progress.
On top of Googling everything, she'd turn to YouTube to watch experts speak at conferences. She looked at similar business to see how they structured their companies, who they had hired and who they were hiring.
"I then viewed those people's profiles on LinkedIn to see what type of experience it takes to do that job successfully. And while I took it all with a grain of salt, it got me far." – Sophia Amoruso
4. Dress the part to feel the part.
Sophia inspired me to be less lazy and make the effort to dress up for life! This is probably my favorite quote from the book, because you can practically smell her cool girl attitude.
"While I have the freedom to wear whatever I want at work, I dress the part. In fact, everyone at Nasty Gal does. When I'm confident in what I am wearing, it makes me feel more confident throughout the day. Granted, I could probably negotiate a deal in my pajamas, but I'm a lot more dangerous in a pair of leather pants and boots that could hurt a fool." – Sophia Amoruso
5. Stay hungry. Stay foolish.
I love how humble & real Sophia is. Amidst her massive success, she still puts the work first and focuses on growing her company. She talks about how weird it's become to go through life being congratulated on a daily basis. In a single year, she was on Forbes, the cover of Entrepeneur, CNNMoney's 40 under 40, Inc's 30 under 30, and named by Inc as the fasted growing retailer in the country… but she ends that bit with this: "Remember, #GIRLBOSS: It's not cool to get drunk on your own success."

And at the end of the book she writes: "..once you've found success, don't stop. It's not about being insatiable; it's about not resting on your laurels."
More favorite quotes from #GIRLBOSS:
"Spend money because it's an investment in your own well-being, not because you're bored and have nothing else to do."

 "Your challenge as a #GIRLBOSS is to dive headfirst into things without being too attached to results. When your goal is to gain experience, perspective, and knowledge, failure is no longer a possibility."
"The more you experiment, take risks, and make mistakes, the better you'll know yourself, the better you'll know the world, and the more focused you'll be."
"It's cool to be kind. It's cool to be weird. It's cool to be honest and to be secure with yourself. Cool is the girl at the party who strikes up a conversation with you when she notices you don't seem to know many people there."
Book ▸ #GIRLBOSS by Sophia Amoruso
How much do you really know about yourself?
Discover more about yourself and what you want out of life with this free downloadable list of 30 self reflection journaling prompts.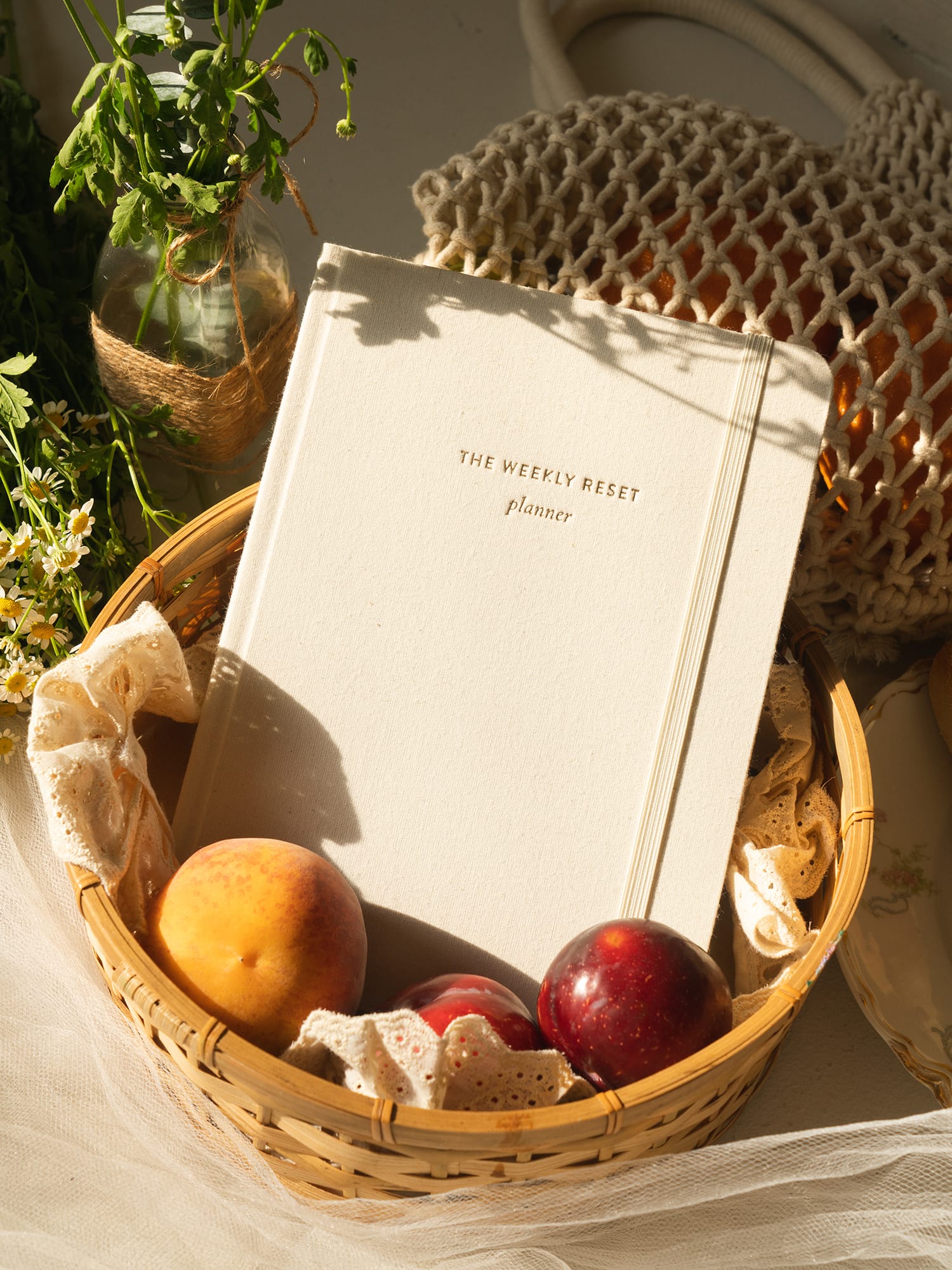 weekly reset planner
$40