9 Things to Not Take for Granted in Your 20s
Reflecting on my 20s and sharing what I would tell my 20 year old self. These are the things to not take for granted; things you should appreciate and be grateful for each day.
First and foremost: Be conscious of how valuable time is. Time is something you can never get back once it's spent. Use your time wisely and live your life with intention and purpose.
Here are nine things to not take for granted in your 20s:
Your health
You don't have anything figured out
You have less burdens and fewer responsibilities
You have more time
You have time to invest early
Your ability to travel and see the world
Your friends
The time to spend with your parents & to get to know them
Your zeal and excitement for life
P.S. I filmed this last week before the tragic death of Kobe Bryant, his daughter Gianna, and the other victims of the accident. We've been grieving with a heavy heart the past couple days, but this has brought so much light and perspective into our lives. We are reminded that life is fragile and tomorrow isn't guaranteed. Kobe inspired us because he lived a full life. With his Mamba Mentality, he had an insane work ethic, drive, and dedication to greatness. He was a hero and left a positive impact on so many.
All of this shows me that it's not about how long you live, but WHAT you do with your life, and how you USE this gift you're given. Life is about QUALITY, not quantity. So I hope you take these thoughts with you and strive to live a quality life. Do what you love. Give others your love. And leave a positive impact on others. 💜
More sit down chats with me
Mentioned
How much do you really know about yourself?
Discover more about yourself and what you want out of life with this free downloadable list of 30 self reflection journaling prompts.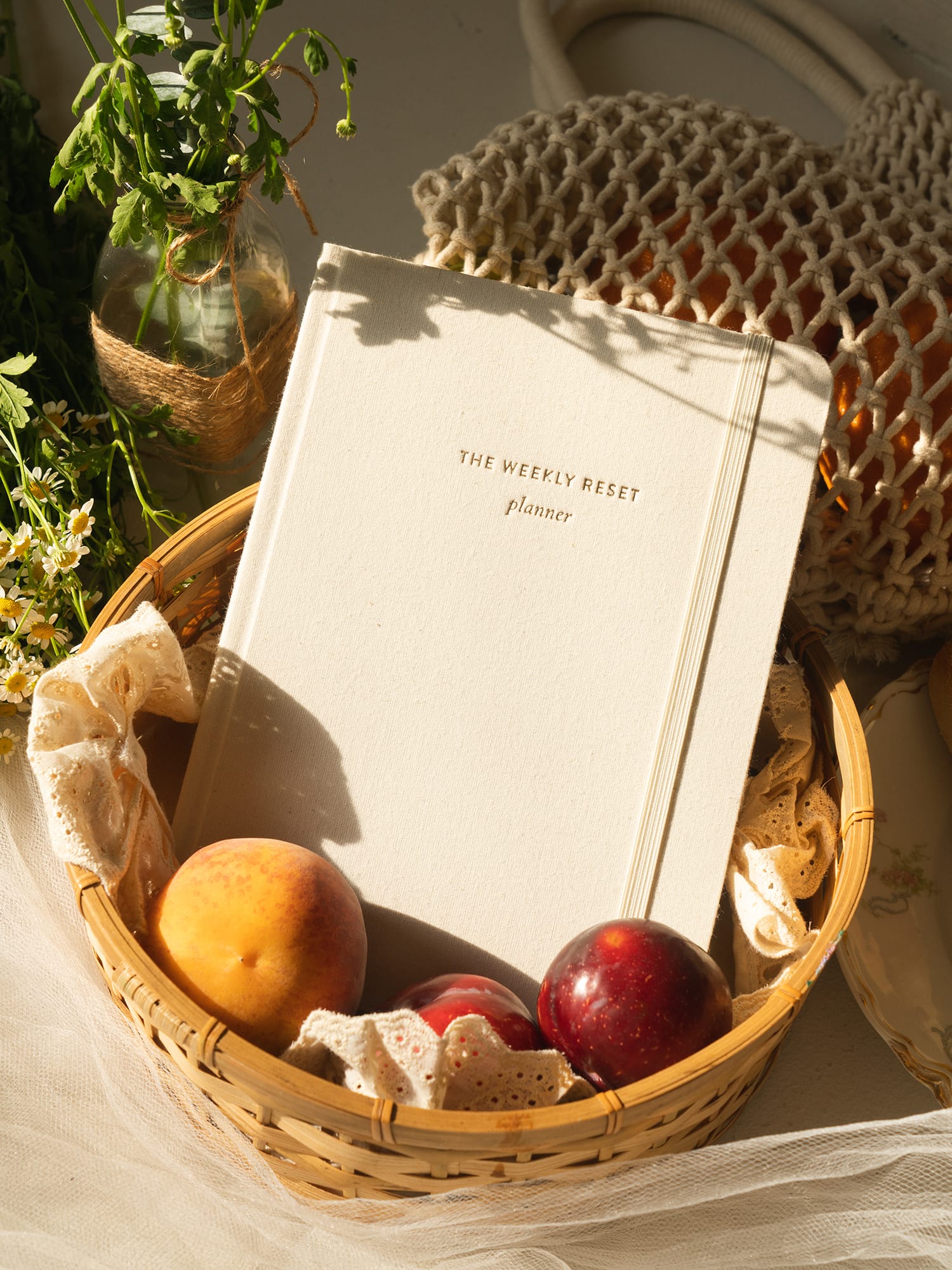 weekly reset planner
$40