132: Storytelling & the Creative Process w/ Filmmaker Mimi Lee
What's that story deep down inside of you that needs to be put out into the world? What experiences have you had that need to be shared? Today we're talking about staying authentic to yourself, creative struggles, and telling stories through film.
Today's guest is an old friend from my music days, filmmaker Mimi Lee. We both started our creative journeys wanting to be singers, and I love how we both started in the same place but were able to carve our own paths in different creative fields: Mimi in film, and myself in YouTube.
But still, we ended up sharing common experiences you can probably relate to: feeling the call to find your Why, learning through persistence and failure, and facing criticism that makes you question your abilities.
In this episode we explore:
2:01 – Mimi's creative journey, from aspiring singer in Asia to filmmaker for Asian American stories
6:46 – Moonchild: A coming-of-age fantasy drama inspired by Chinese mythology
9:00 – Weak, bossy, incapable? The realities of being a female director in the film industry
11:53 – How to balance collaboration with staying true to yourself & your stories
15:48 – Do I have to go to film school?: Advice for aspiring filmmakers and story-tellers
17:48 – The limits of being a director: Lessons on finding your filmmaking dream team
20:59 – How Mimi plans out her stories, from the first spark of inspiration to a finished script
20:19 – Mimi's dream life, book recommendation, life-changing habit, best received advice & favorite part about life
Links:
Show notes:
Quotes:
Directing is being grounded in what your vision and your story is.
There's only so much you can learn in a classroom. If you don't apply it, you'll never learn from it.
Every single part of the creative journey, I never feel like it's wasted, because you're learning something every time that you're creating.
Have something to say? Join the conversation in our Facebook group!
Please leave us a review on iTunes. It helps more than you know <3
How much do you really know about yourself?
Discover more about yourself and what you want out of life with this free downloadable list of 30 self reflection journaling prompts.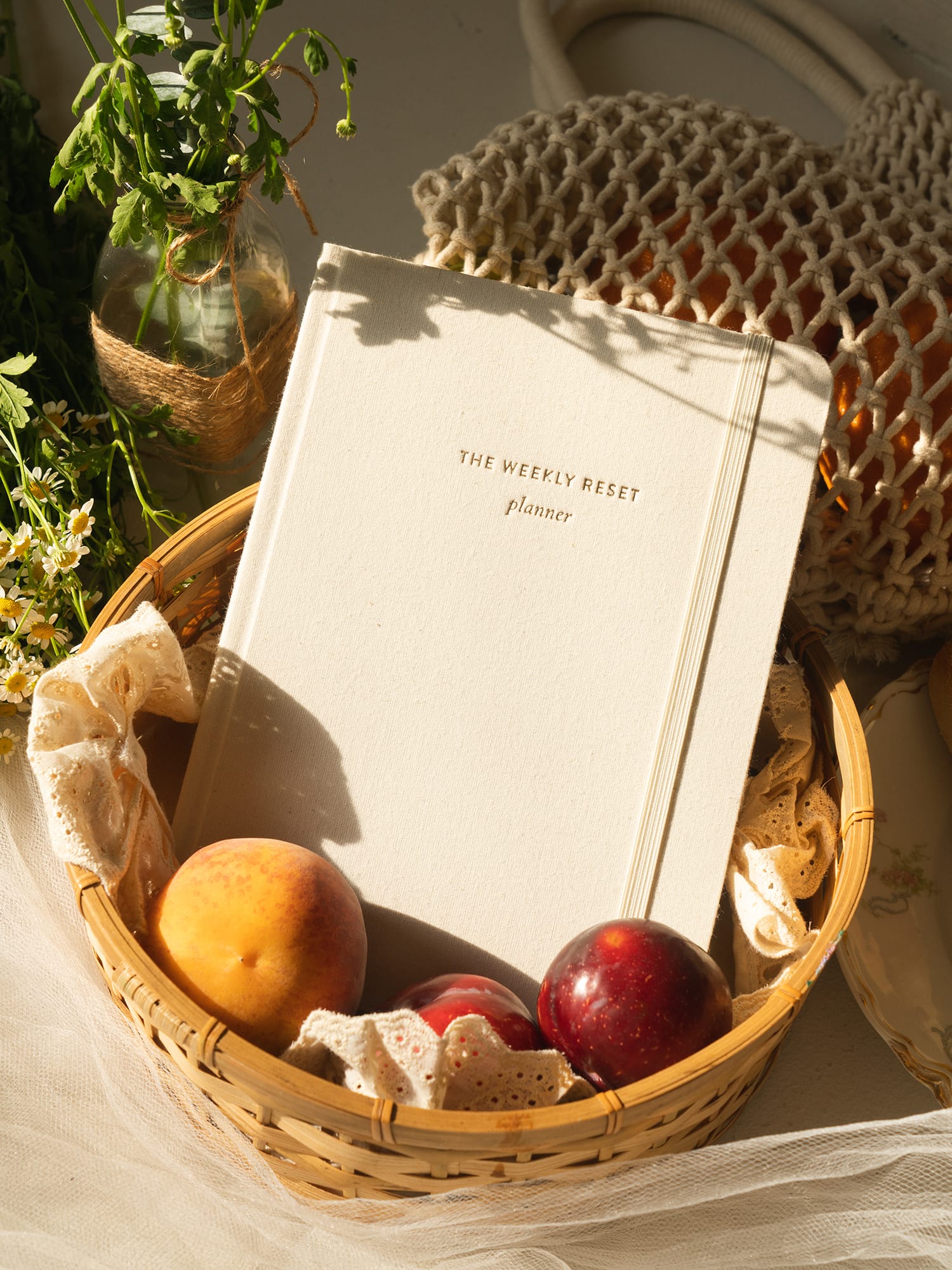 weekly reset planner
$40