143: How to Become a Successful Content Creator w/ Anh Luu
Life as a content creator looks glamorous, but even your favorite creators get burnt out. And when social media is your job, burnout means you're suddenly in survival mode. Anh Luu, founder of Girl & the Word, shared her lessons and tips for staying afloat as a content creator.
I've known Anh since high school, and it's been such a treat to follow her creative journey over the years, especially now that we're both in the Instagram and YouTube space. Her brand has grown rapidly over the past few years, and you'll hear how it wasn't just 'luck' with algorithms – Anh shares how she made strategic moves throughout her career that led to her huge success now.
In this episode we explore:
1:40 – How Anh got her start on Instagram & her strategic transition to YouTube
7:00 – Dealing with Instagram burnout – as a full-time Instagram influencer
8:56 – How to stay passionate and not see content creation as a job
11:02 – Self worth, boundaries & managing comments on social media
13:48 – A current week in Anh's life: Balancing work, rest, service, and relationships
15:14 – A week in Anh's life before quitting her job & what she would've done differently
18:45 – Anh's current project: Wellness retreats to give the public the 'influencer' experience
21:45 – Should you make content you like? Or content that 'does well'?
23:05 – Choosing what parts of life to share online and what to keep offline
26:15 – Managing a YouTube persona vs. your 'real life' personality
27:57 – Anh's dream life, book recommendation, life-changing habit, best received advice & favorite part about life
Links:
Show notes:
Have something to say? Join the conversation in our Facebook group!
Please leave us a review on iTunes. It helps more than you know <3
How much do you really know about yourself?
Discover more about yourself and what you want out of life with this free downloadable list of 30 self reflection journaling prompts.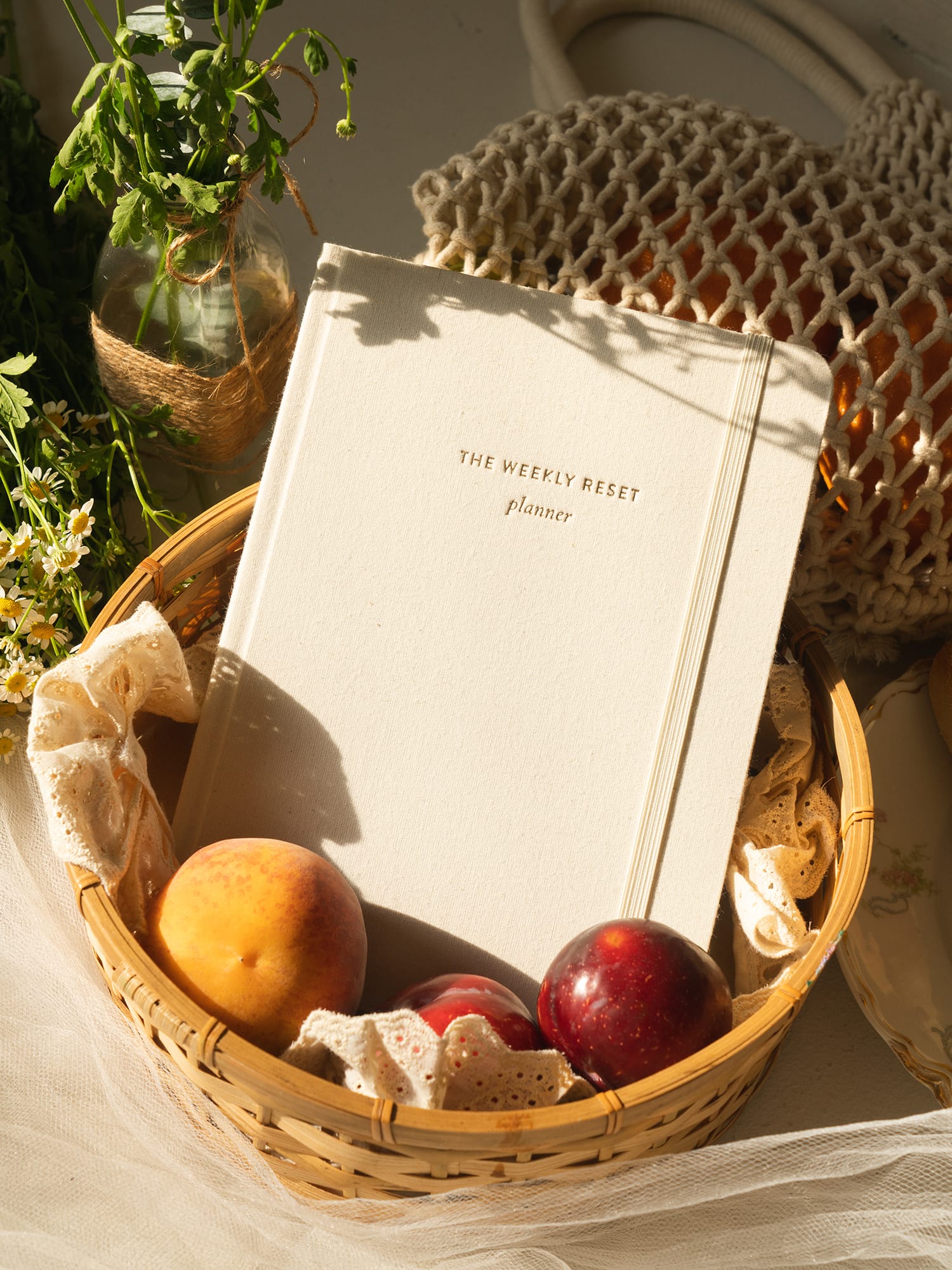 weekly reset planner
$40