145: Following Your Heart as an Entrepreneur w/ Kim Le Pham
With how easy it is to shop online, it's no wonder people say "brick-and-mortar is dying". But nothing beats trying on an outfit at your favorite store and posing with confidence in the mirror, right? Morning Lavender CEO Kim Le Pham opened her boutique & café with you in mind.
You may have noticed that we typically have online entrepreneurs on the podcast, so I'm excited to bring the perspective of a brick-and-mortar business owner. Kim Le owns two brick-and-mortar boutiques, with one including a café! In the interview, she talks about starting a business from a personal need, how essential a brand vision is, and her strategies for building a supportive team.
Thanks to BetterHelp for sponsoring today's episode! Get 10% off your first month using promo code LAVENDAIRE at betterhelp.com/lavendaire
In this episode we explore:
1:25 – Kim Le's entrepreneurship journey from accounting to photography to boutique CEO
7:37 – Why Morning Lavender went brick-and-mortar, despite the online shopping trend
9:54 – The changes and challenges to expect when opening a store and café
13:38 – Examples of how deep your brand vision should go + How to execute it all
17:50 – Managing business w/ a partner, multiple store locations, and a pregnancy
22:47 – How Kim Le keeps her team of 50 employees motivated and feeling like family
26:54 – Dealing with Instagram-worthy food trends & competition in the cafe
28:37 – How Kim Le's career path led to her current success as a boutique & café owner
30:54 – Kim Le's dream life, resource recommendations, life-changing habit, best received advice & favorite part about life
Links:
Show notes:
Quotes:
I'm not trying to look for people who think like me or work like me. I'm trying to look for hard-working people…and people that complement me.
No one's ever going to love and care for your business as much as you.
Have something to say? Join the conversation in our Facebook group!
Please leave us a review on iTunes. It helps more than you know <3
How much do you really know about yourself?
Discover more about yourself and what you want out of life with this free downloadable list of 30 self reflection journaling prompts.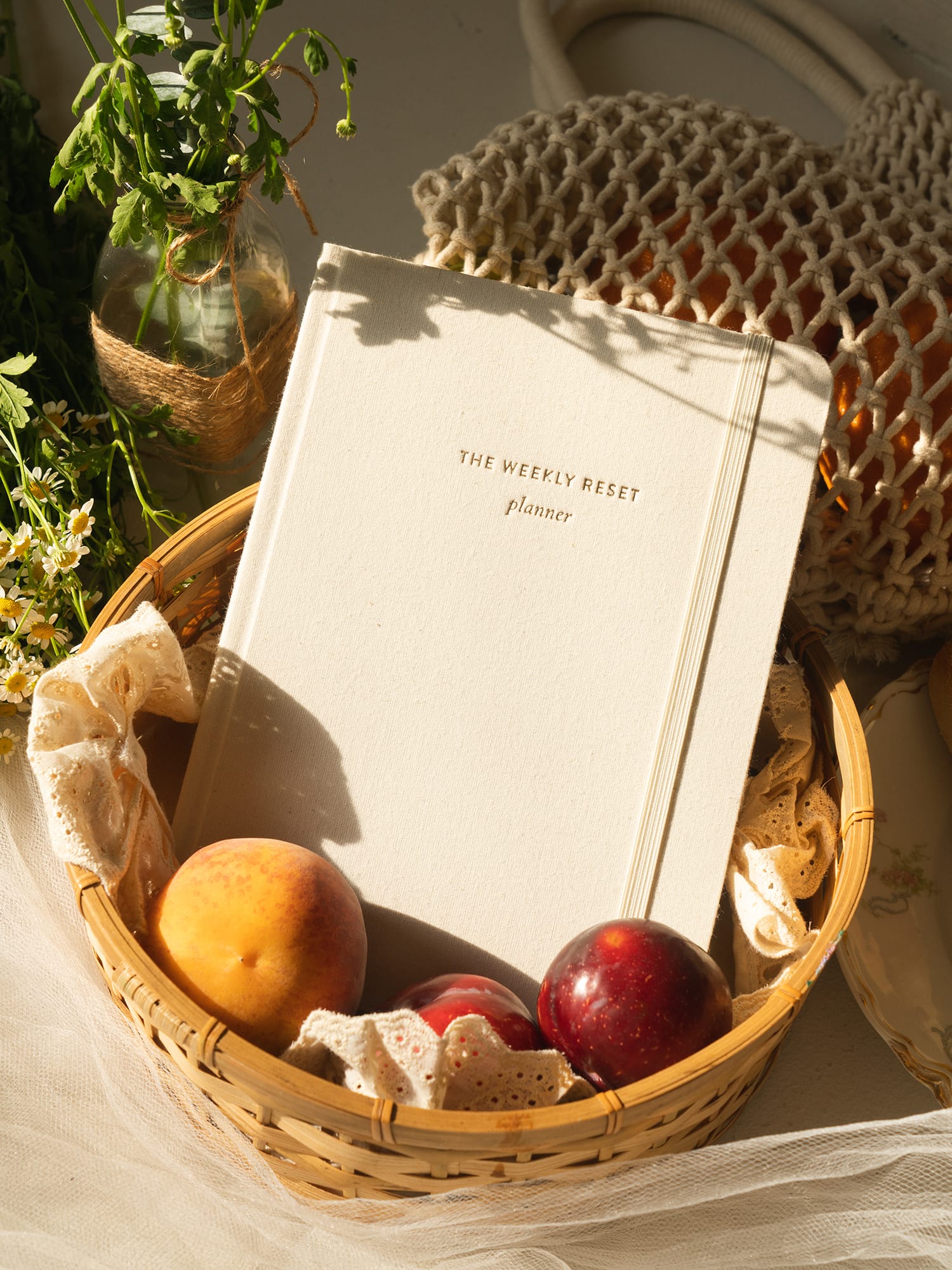 weekly reset planner
$40