151: Dealing with Coronavirus Anxiety w/ Therapist Kati Morton
You know I'm all about personal growth, but I can also admit: Sometimes self help isn't enough. Especially now, some of us need more than self help to feel okay – and that's okay. Today, therapist Kati Morton is on the show to talk about caring for your mental health, especially in a pandemic.
If you've ever been curious about therapy, we talk about how to know if you should see someone – and if that someone should be a therapist, psychologist, psychiatrist, or counselor. (Don't worry, we go over the differences between each.) We also go through the steps of how to find help and what you can expect from your therapy experience.
Note: This episode discusses eating disorders, depression, and abuse.
In this episode we explore:
1:23 – Coronavirus & mental health: Why exactly do we feel anxious and depressed?
4:54 – Kati's personal go-to habits for managing her mental health while in quarantine
7:30 – How to deal with feeling unmotivated, unproductive, and unhappy during a pandemic
10:25 – Can't I just do self help? How do you know if you actually need therapy?
15:42 – So, do I need a therapist or psychologist? Or a psychiatrist? Or a social worker…?
18:15 – Why a prescription should not be your goal & why it should be your last resort
22:55 – A crash course in eating disorders + How to balance exercise with healthful eating
29:36 – How to find the right therapist for you, step by step (Pro-tip: It's okay to be picky!)
31:51 – Why you shouldn't be concerned about your therapist having their own therapist
33:18 –  Kati's dream life, resource recommendations, life-changing habit, best received advice & favorite part about life
36:23 – Lavi Lessons: 3 key takeaways you can reflect on today
Kati's links:
Show notes:
Quotes:
It's completely okay if all you can do is get up today, feed yourself, and shower.
We're not really working from home. We're stuck at home during a crisis.
There's no good food, there's no bad food. It's all food.
Have something to say? Join the conversation in our Facebook group!
Please leave us a review on iTunes. It helps more than you know <3
How much do you really know about yourself?
Discover more about yourself and what you want out of life with this free downloadable list of 30 self reflection journaling prompts.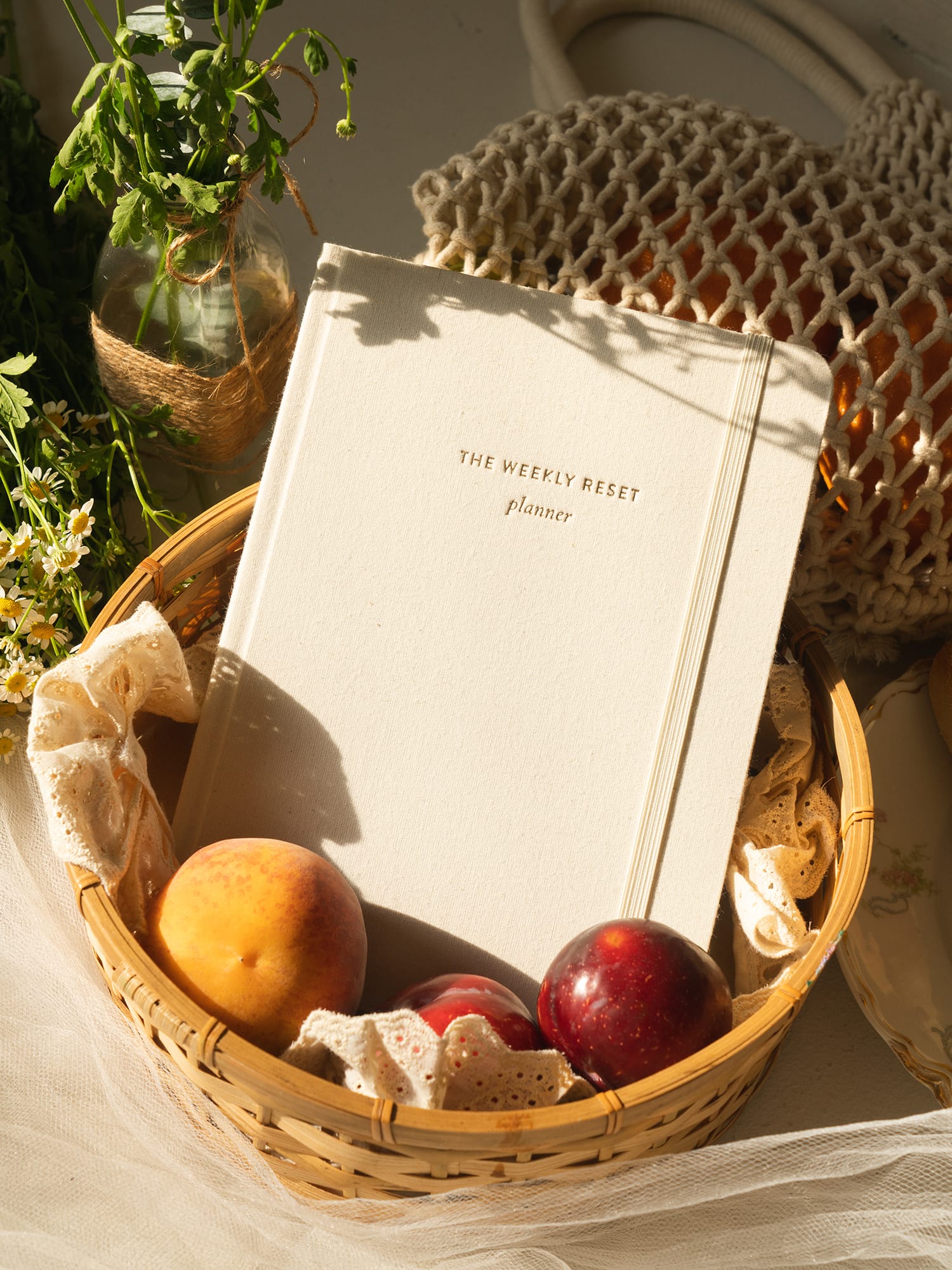 weekly reset planner
$40