153: How to Become Trigger-Proof w/ Dr. Nima Rahmany
When was the last time you felt safe enough to be 100% yourself around other people? If you can't answer that question, try this one: When was the last time you created that sense of safety for others? We have Dr. Nima Rahmany to talk about stress, healing, and managing your triggers.
We talk about how to work with our triggers to become secure in ourselves, outline what it takes to become 'trigger-proof', and answer a common question that you might have yourself: How do I deal with toxic people in my life?
In this episode we explore:
4:20 – The one question to ask yourself if you've been having neck/back issues
6:20 – Heal your soul, heal your body: A cognitive & somatic approach to health
11:47 – How to turn your triggers into self love & conflicts into intimacy
19:37 – Do you have one of these most common wounds that need healing?
22:44 – The 4 things you need to work on to become trigger-proof
26:13 – Toxic family members: Should you stay or should you go?
30:49 – Nima's dream life, book rec, life-changing habit, best received advice & favorite part about life
34:23 – Lavi Lessons: 3 key takeaways you can reflect on today
Dr. Nima's links:
Show notes:
Quotes:
If you have any chance of healing, you must go back and dance with that devil.
There's nothing more triggering than the truth.
It's a never-ending journey of healing.
He who has a why big enough can bear almost any how. – Nietzsche
Have something to say? Join the conversation in our Facebook group!
Please leave us a review on iTunes. It helps more than you know <3
How much do you really know about yourself?
Discover more about yourself and what you want out of life with this free downloadable list of 30 self reflection journaling prompts.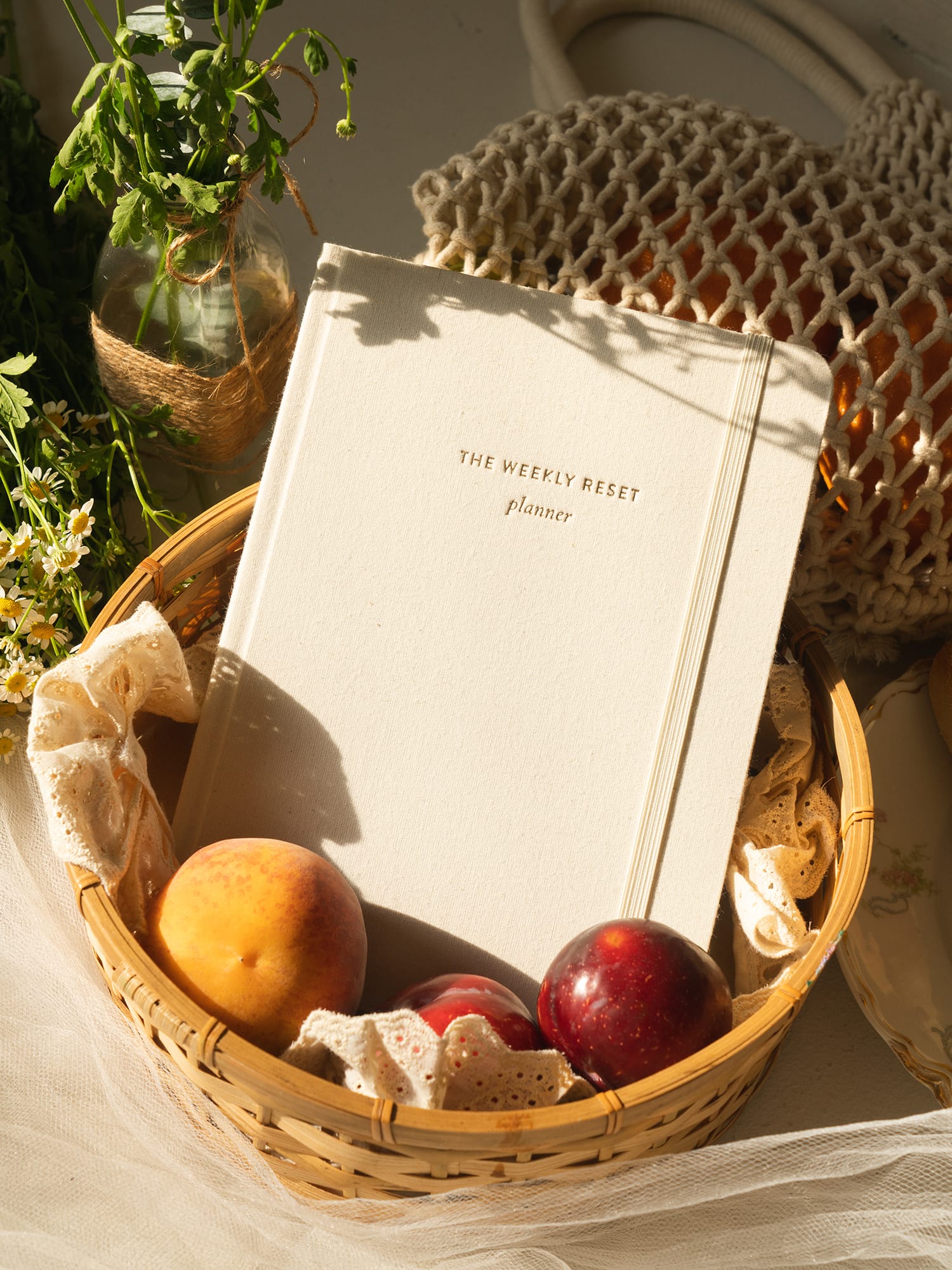 weekly reset planner
$40