156: Defining Yourself & Dealing With the Seasons of Life w/ Emily Capshaw
"So, what do you do?" A simple question that everyone asks, but so many of us don't feel confident answering – especially if you're a creative. Emily Capshaw does it all (acting, writing, filmmaking, and more) and she can assure you: It's okay to not be defined by a single identity.
For those who stay up all night working on their novel but still can't say "I'm a writer." Or those who fill the margins of their notebooks with intricate doodles but say "I'm no artist." Today, we're reflecting on creative exploration, self transformation, and more!
In this episode we explore:
1:43 – Why you shouldn't stress about having one identity as a creative
5:10 – Creative inspiration from feminine power & experiences as a woman
8:22 – Why TikTok works for sharing wisdom on mental health & self transformation
15:50 – Questions to guide your daily routines for a healthy mind and body
20:36 – "Spiritual deconstruction": Reflections on a painful Saturn return
27:04 – What Emily wants to create next, bringing together her life experiences & skills
30:13 – Emily's dream life, book rec, life-changing habit, best received advice & favorite part about life
32:32 – Lavi Lessons: 3 key takeaways you should reflect on today
Emily's links:
Show notes:
Create Your Dream Life course | lavendaire.com/dreamlife
Quotes:
We need to be loving and accepting of ourselves however we show up.
There's no wrong way to meditate. It's a practice of observation of what is and acceptance.
The force of life is on our side. It is always presenting opportunities to help us grow and help us move into what we're actually here to do. And sometimes that just looks like obstacles.
Have something to say? Join the conversation in our Facebook group!
Please leave us a review on iTunes. It helps more than you know <3
How much do you really know about yourself?
Discover more about yourself and what you want out of life with this free downloadable list of 30 self reflection journaling prompts.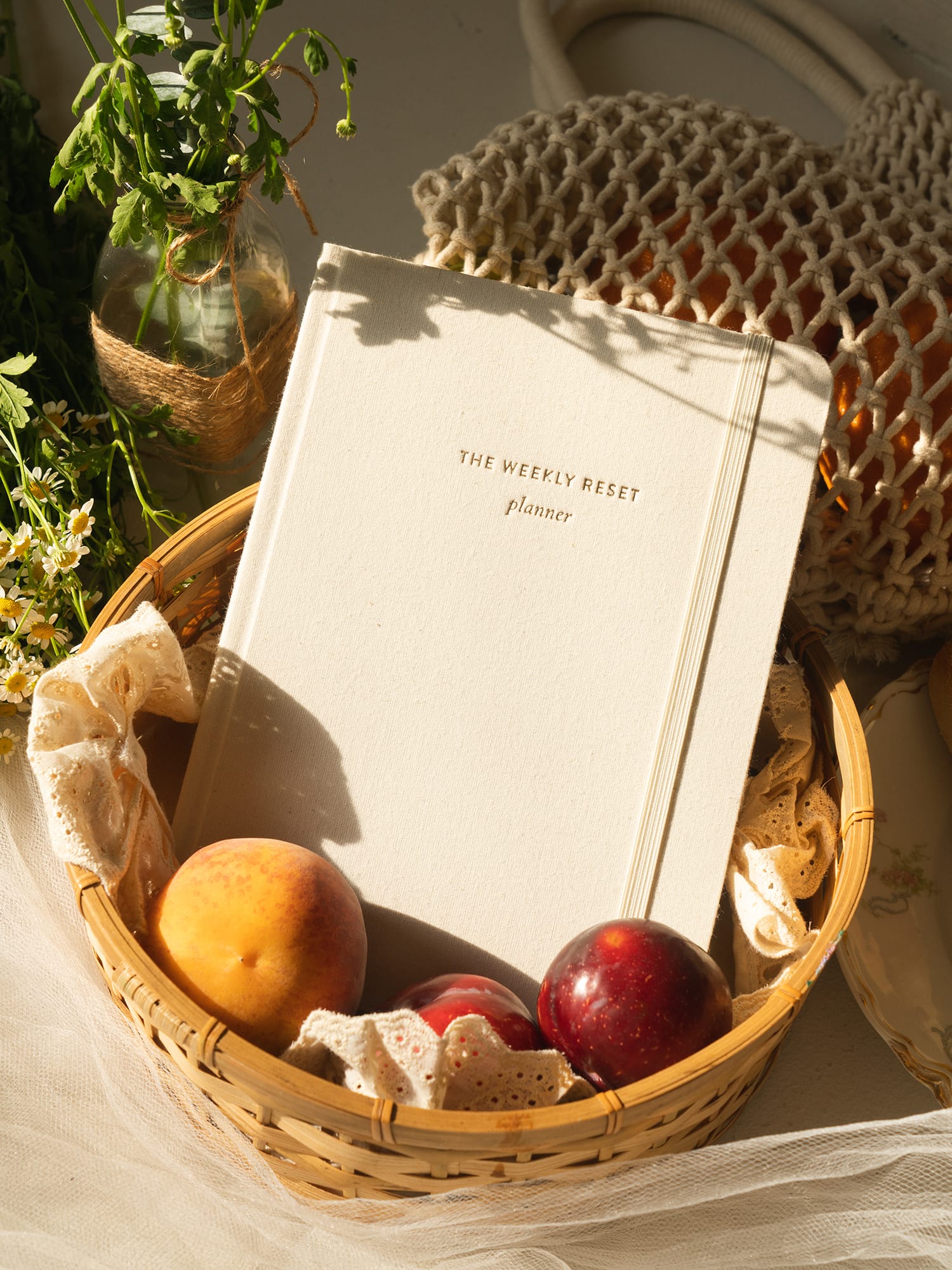 weekly reset planner
$40