157: Emotional Eating & Coming Back to Self Love w/ Amber Romaniuk
Comfort foods, cheat days, guilty pleasures – Food is an emotional experience for most of us. We eat to celebrate, to destress, and sometimes to numb or escape. Today, Amber Romaniuk is sharing her experiences and advice for unpacking the love/hate relationship we have with food.
Amber overcame her own emotional eating after gaining and losing over 1,000 lbs. Her own journey started at just 5 years old, so for her, it's been a lifetime of learning and unlearning lessons about dieting, self love and self worth, and how to build healthy coping mechanisms.
Thank you to Lashify for sponsoring today's episode! For new customers, get 10% off your entire purchase by going to lashify.com and using code TRYLASHIFY at checkout.
Note: This episode discusses eating disorders.
In this episode we explore:
1:37 – A 5-year-old on the school bus starts her emotional eating journey
7:09 – Eating out of the trash: What rock bottom looks and feels like
12:20 – How to start fixing an unhealthy relationship with food
17:59 – The common causes of emotional eating AKA what creates the 'void'
22:34 – How to bring yourself back to self love (and keep up the habit)
26:52 – Why you can't fix your eating habits without doing the deeper work
28:47 – How to recover from 'bad' eating day (+ essential journaling prompts)
31:51 – Amber's dream life, book rec, life-changing habit, best received advice & favorite part about life
34:32 – Lavi Lessons: 3 key takeaways you should reflect on today
Amber's links:
Show notes:
Quotes:
You need to fill up your own void.
As long as we are focusing on the weight and the diet mentality instead of actually getting to the root of the emotional void, we'll probably stay stuck.
As long as we don't feel worthy and we're acting in every area of our lives from that, it has a significant impact on our health and our mindset.
Have something to say? Join the conversation in our Facebook group!
Please leave us a review on iTunes. It helps more than you know <3
How much do you really know about yourself?
Discover more about yourself and what you want out of life with this free downloadable list of 30 self reflection journaling prompts.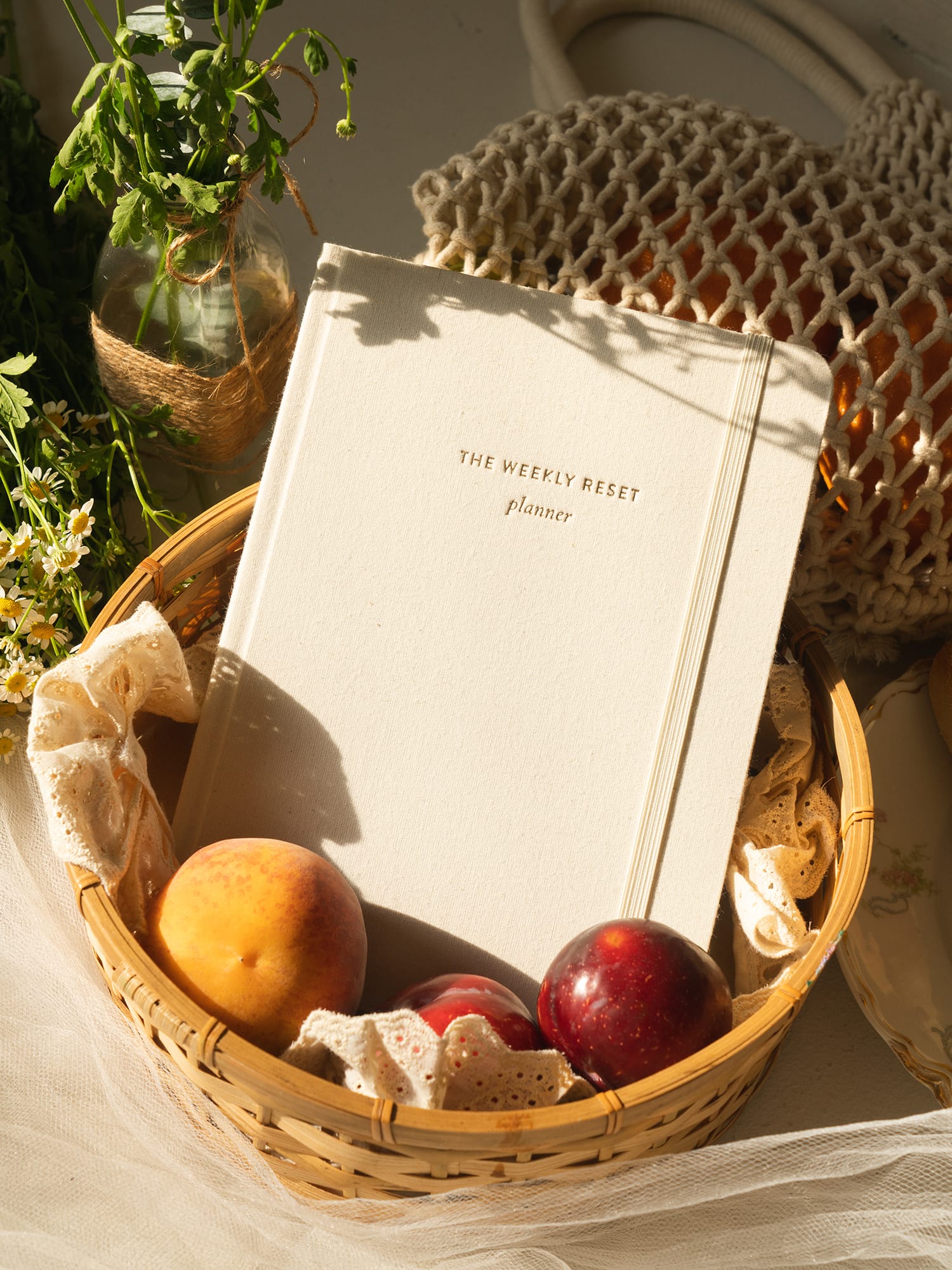 weekly reset planner
$40