161: Create Your Own Calm w/ Meera Lee Patel
What's the disconnect in your life right now? When does anxiety seem to creep up on you? Meera Lee Patel is returning to the show to share her insights on quieting your anxiety, coping with big changes in your life and the world, and cultivating a sense of inner calm despite it all.
In Meera's previous interview, we talked about seeing fear as a friend, as an opportunity to discover your potential. Today we're expanding the conversation to see fear and anxiety as opportunities to practice creativity and cultivate your sense of self acceptance.
In this episode we explore:
2:11 – Meera's routines & inspiration, living with intention on a farm
9:48 – Create Your Own Calm: How to quiet your anxieties & practice self acceptance
14:01 – "The capacity to find joy" even with big and unexpected changes in life
18:28 – How to use creativity to heal, even if you don't think of yourself as a creative person
22:00 – How Meera's books come to life: Idea dumps & "garbage" first drafts
24:55 – Dealing with resistance, creative blocks, and the comparison trap as an artist
30:36 – Meera's dream life, book rec, life-changing habit, best received advice & favorite part about life
33:55 – Lavi Lessons: 3 key takeaways you should reflect on today
Meera's links:
Show notes:
Quotes:
Our fear has more control over us when we choose not to accept ourselves.
Simply being open to life looking differently than I thought it would, has been the biggest gift.
I'm so excited to see what new life I'm gonna have tomorrow, and to know that I have the capacity to find joy in it even if it's totally different from what I thought I wanted.
That is more than enough, to simply keep going.
Have something to say? Join the conversation in our Facebook group!
Please leave us a review on iTunes. It helps more than you know <3
How much do you really know about yourself?
Discover more about yourself and what you want out of life with this free downloadable list of 30 self reflection journaling prompts.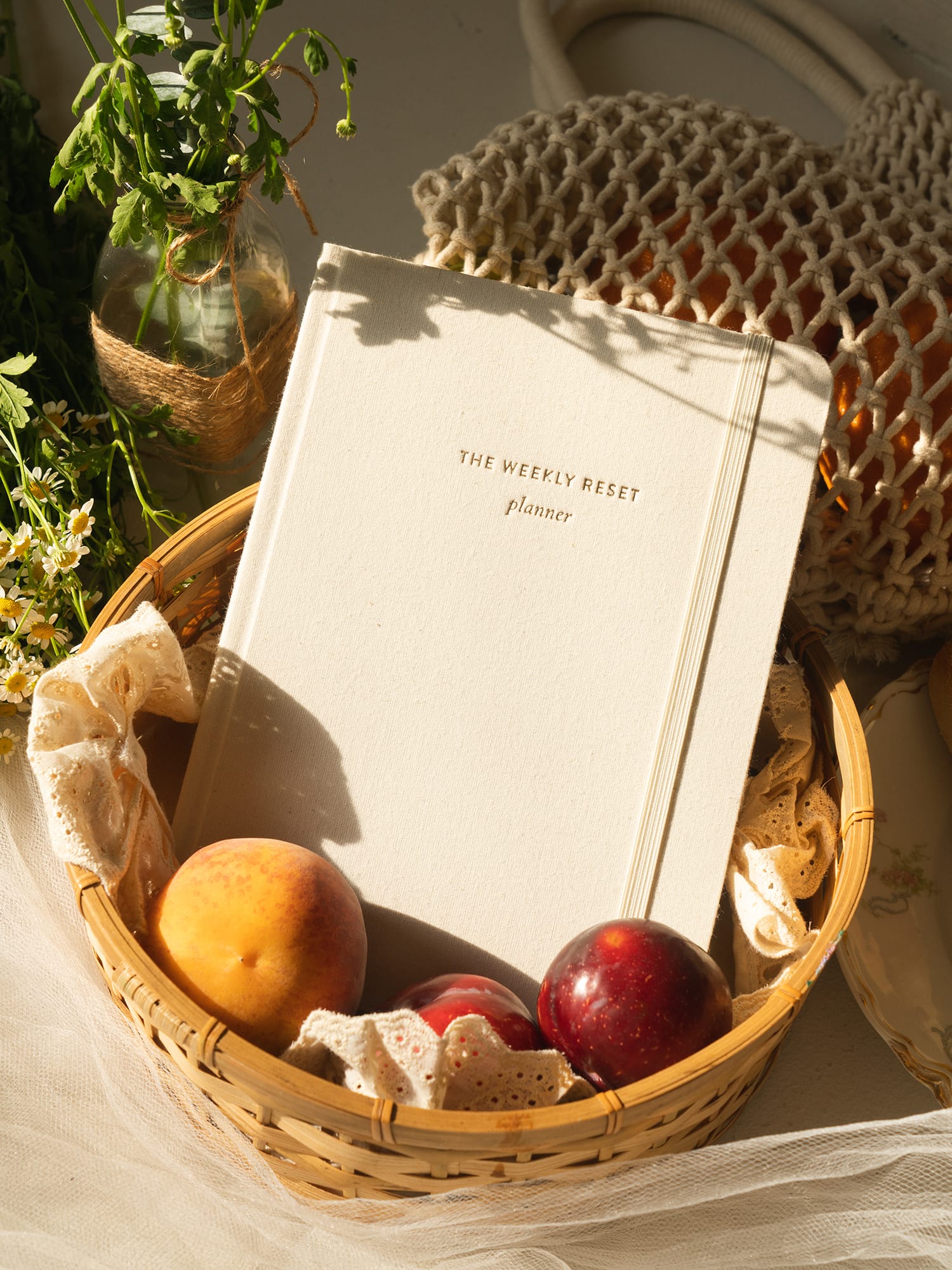 weekly reset planner
$40