241: Using EFT/Tapping to Heal and Grow into Your Best Life with Brad Yates
Most of us are walking around carrying ambient stress in our bodies without even realizing it. In this episode, Brad and Aileen discuss how Emotional Freedom Techniques, or more commonly known as Tapping, can help you explore and recognize your internal energy, where you're feeling stuck, and help you work on releasing it so you can take action and move forward into your best life.
Brad Yates, author of the best-selling children's book "The Wizard's Wish," co-author of the best-seller "Freedom at Your Fingertips," is internationally recognized for his creative and often humorous use of Emotional Freedom Techniques (EFT), or Tapping, to help release limiting beliefs, reduce stress, achieve greater success, happiness, health and more.
TIMESTAMPS:
02:05 Introduction to EFT
06:40 Brad's journey to tapping
10:55 What to say while tapping
13:00 What happens in our body and mind when tapping
16:40 Why EFT can be so powerful
19:00 The Physiological and Psychological Benefits of Tapping
21:46 Brad's routine for tapping
23:57 Tips for beginners
26:40 Brad's inspiration for starting videos about tapping
30:55 How Brad plans out content for tapping videos
32:50 Favourite stories of people's lives that have been changed by tapping
37:17 Guided demonstration of tapping to release fear and resistance towards your goals
52:00 Phrases Brad often comes back to when tapping
54:52 Brad's advice: start by loving yourself
FIND BRAD ONLINE:
SPONSORS
OneSkin | Get 15% off with the code TLL
SUBSCRIBE TO THE LAVENDAIRE LIFESTYLE PODCAST
How much do you really know about yourself?
Discover more about yourself and what you want out of life with this free downloadable list of 30 self reflection journaling prompts.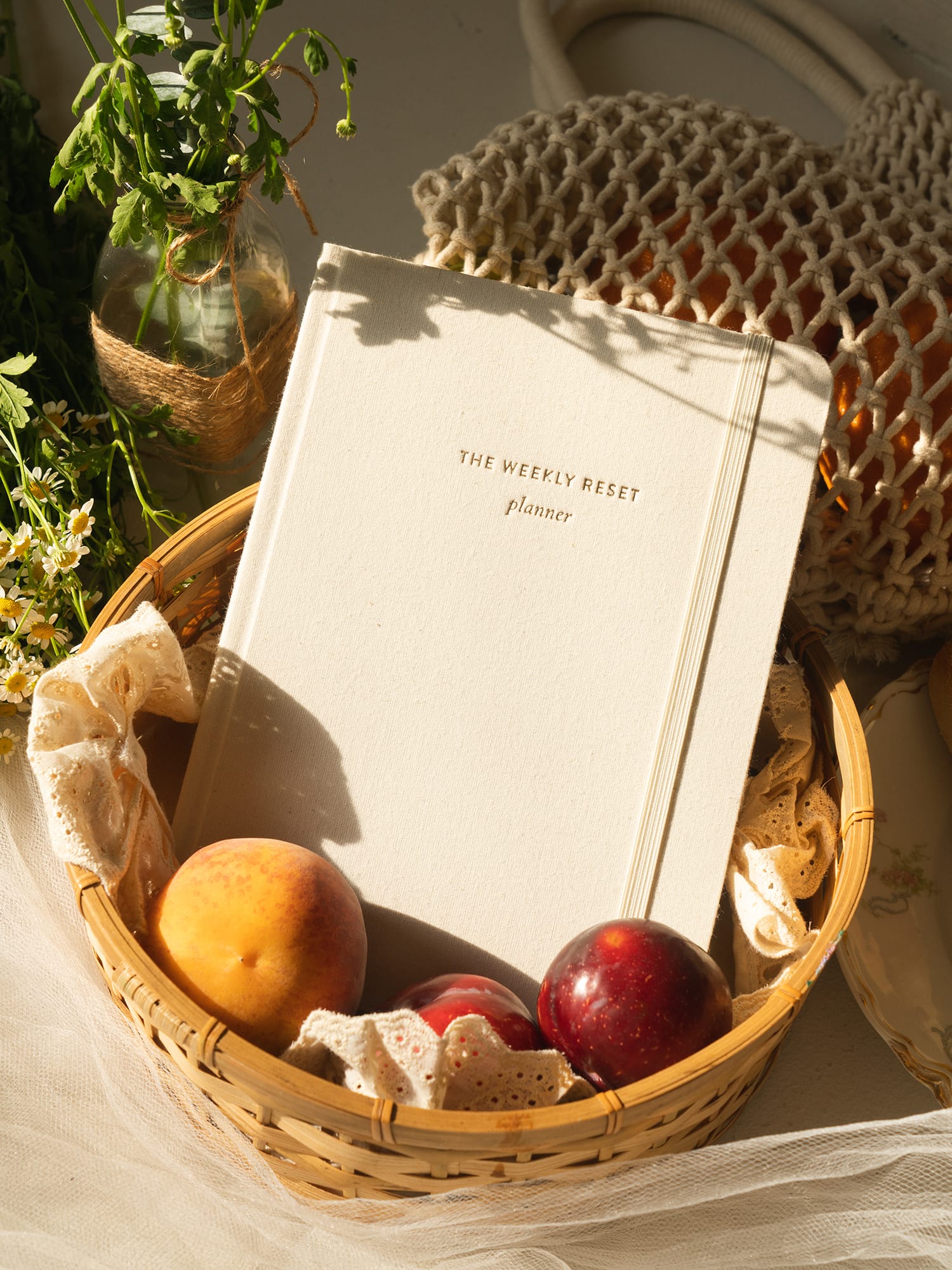 weekly reset planner
$40