37: How to Jumpstart a Freelance Career w/ Writer Lily Herman
Make people want to say "YES!" to you by creating so much that they can't say no. Today's guest, Lily Herman, is a freelance writer who has worked with publications like Teen Vogue, Glamour, Time, Cosmopolitan, and many more. Whether your craft is writing, design, or photography, this episode will teach you how to start and grow your freelance career.
In this episode we explore:
1:02 – Lily's aspirations to be President of the United States
3:44 – Transitioning from politics to writing
6:34 – Lily's motivation to pursue writing
7:30 – First experiences in writing + co-founding The Prospect
11:12 – Thoughts on how to become a writer – "You just need to write a lot."
14:01 – Lily's motivation to keep pursuing writing opportunities
15:16 – The biggest struggle in Lily's career
17:19 – How Lily balances productivity with pride with each piece of writing
18:45 – A day in the life of a freelance writer
22:33 – Advice for aspiring freelancers and writers – Write a lot, don't limit yourself, and know your worth.
Links:
Quotes:
I'm just gonna have so much stuff that no one can say no to me.
If I have one piece go downhill…it's not going to be the thing people are going to remember me for.
You can always negotiate and ask for more.
Know your worth.
Have something to say? Join the conversation in our Facebook group!
Please leave us a review on iTunes. It helps more than you know <3
How much do you really know about yourself?
Discover more about yourself and what you want out of life with this free downloadable list of 30 self reflection journaling prompts.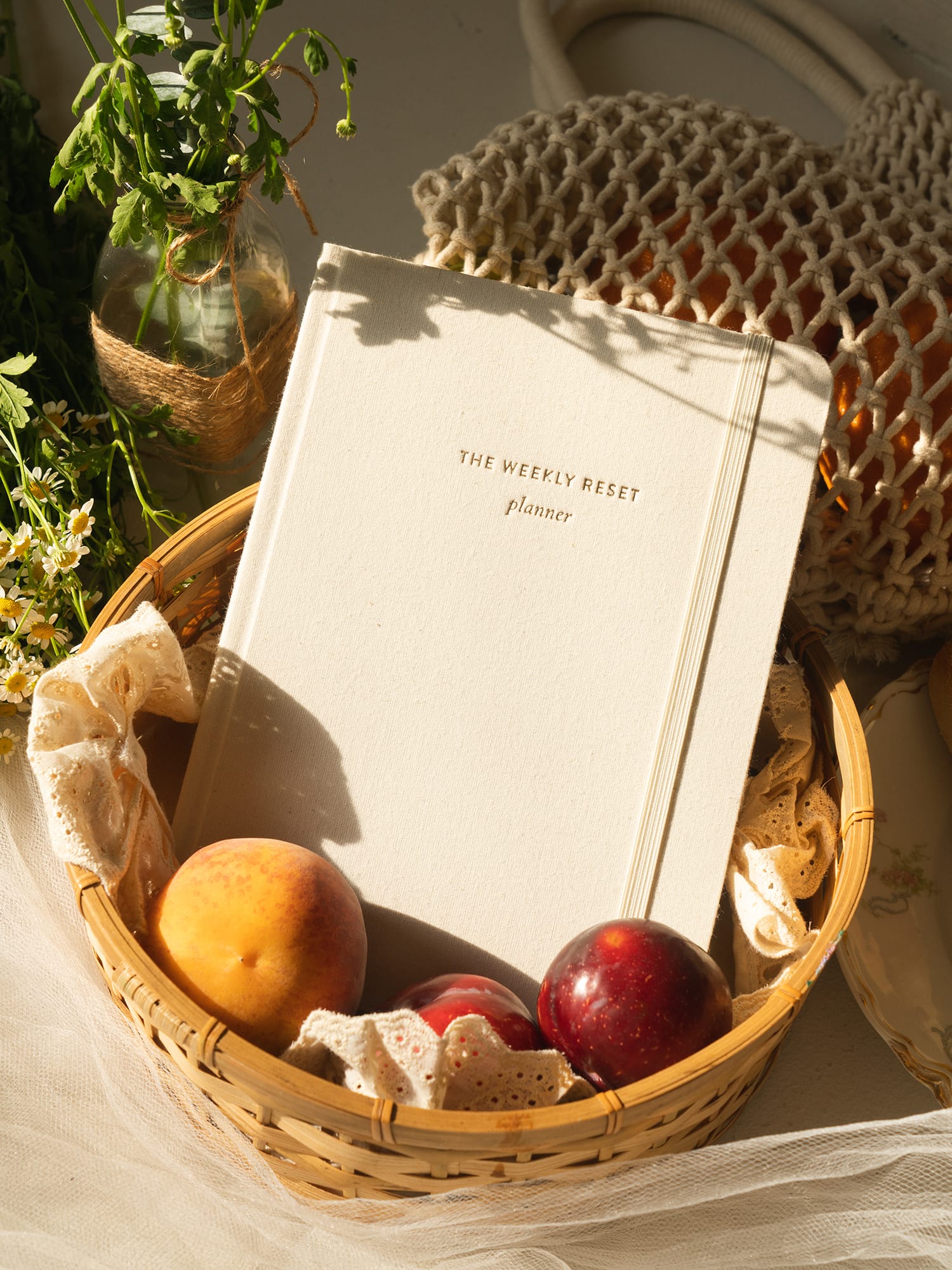 weekly reset planner
$40