Minimal Living / Meaningful Living
// Subscribe to Lavendaire to get notified of new videos weekly // 
I'm trying to live minimally: to live with less in order to live more. Minimalism has helped me clarify what really matters in my life, so that I can keep the important things close to me and clear out the rest of the clutter.
Currently, I'm in the process of clearing out the clutter in my life, starting with my closet. So far, I've cleaned out and donated stacks of old clothes from high school and I've also started cleaning out my computer's desktop (ta ta, messy desktop!). I feel when you have a cluttered space, your mind is cluttered and it's easier to feel stressed. If you have a clear space, then your mind will be more peaceful.
How To Live Minimally
Minimal living likely looks different to everybody; your lifestyle is your personal preference so it's up to you how minimal you really want to go. But the general rule of thumb when deciding what to keep or not keep in your life is to ask yourself the question: Does this add value to my life? If it adds value—it's useful, makes you happy, or contributes to your life and well-being—then keep it. If it doesn't add value, then feel free to clear it out of your life. (Hint: Not limited to physical things.)
To me, living minimally means that I'd rather spend my time and money on experiences rather than material things. Experiences like traveling, eating, spending time with people who matter—priceless memories that I can cherish forever—are more important to me than having stuff I don't need.
How Minimal Can Be Meaningful
Instead of hoarding stuff that you don't need, consider that your clutter/trash may be somebody else's treasure. Try to donate and recycle what you can; you will be adding value to the world that way. At the same time, you will be clearing out the clutter in your life to make room for more meaningful, valuable, and important things. We have to clear the old to make room for the new—physically, mentally, and socially. I feel that they are all interconnected anyway.
Minimalist Sources & Inspiration 
Let me know what you guys think about this post! Wishing you all luck in discovering a meaningful life that works for you.
How much do you really know about yourself?
Discover more about yourself and what you want out of life with this free downloadable list of 30 self reflection journaling prompts.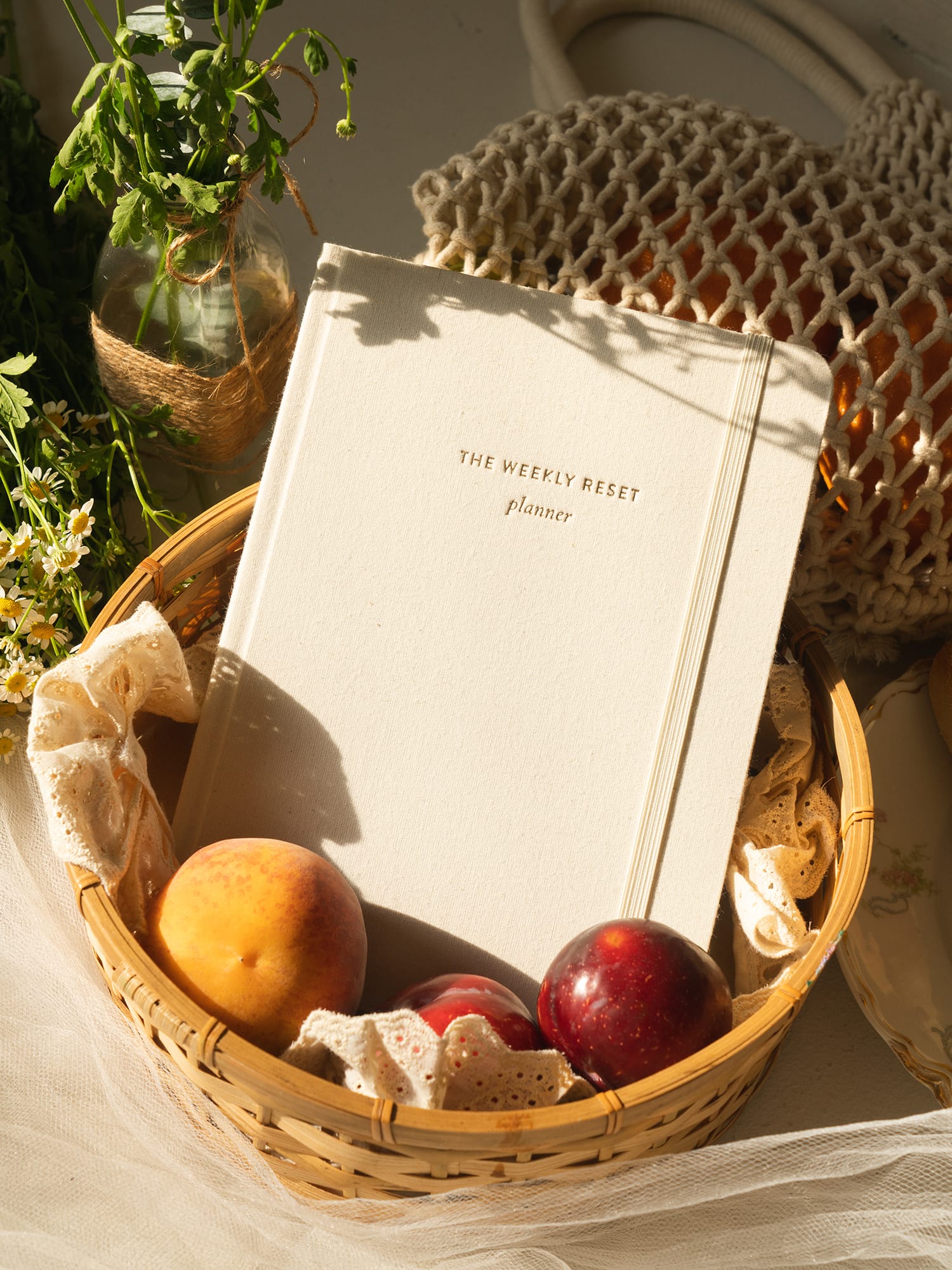 weekly reset planner
$40