I keep a running reading list on my Wunderlist app. Whenever I get a book recommendation or discover an interesting new book, I'll add it to my list. A lot of you requested for me to talk more about books, so today I want to share the books that I'm looking to read this year (and in years to come) as well as the list of all the books that I've read in the past few years. Get ready for an epic list of great reads…

The way I read is, I read one book at a time. I try to read at least 10 pages a day before bed. Last year, this pace allowed me to read 12 books. This year, my goal is to read 15 books.
When I've finished reading a book and it's time to choose my next book, I go over my reading list and choose whatever feels right to me at the moment. Maybe I'm just curious about a certain book, or I need more guidance on a topic at the moment, or I want to focus on a specific area of my life. I let my intuition lead. When I felt disconnected with my soul, I turned to A Return to Love. And when I felt like I needed a good laugh, I opened up the new Mindy Kaling memoir. I hope you can find something inspiring in the lists below.
MY READING LIST
Here are the books I'd like to read, in no particular order:
Currently reading: #GIRLBOSS by Sophia Amoruso

What I read in 2015:
What I read in 2014:
What I read in 2010-2013:
For my favorites out of what I've read, you can check out my ongoing list of favorite books here.
How much do you really know about yourself?
Discover more about yourself and what you want out of life with this free downloadable list of 30 self reflection journaling prompts.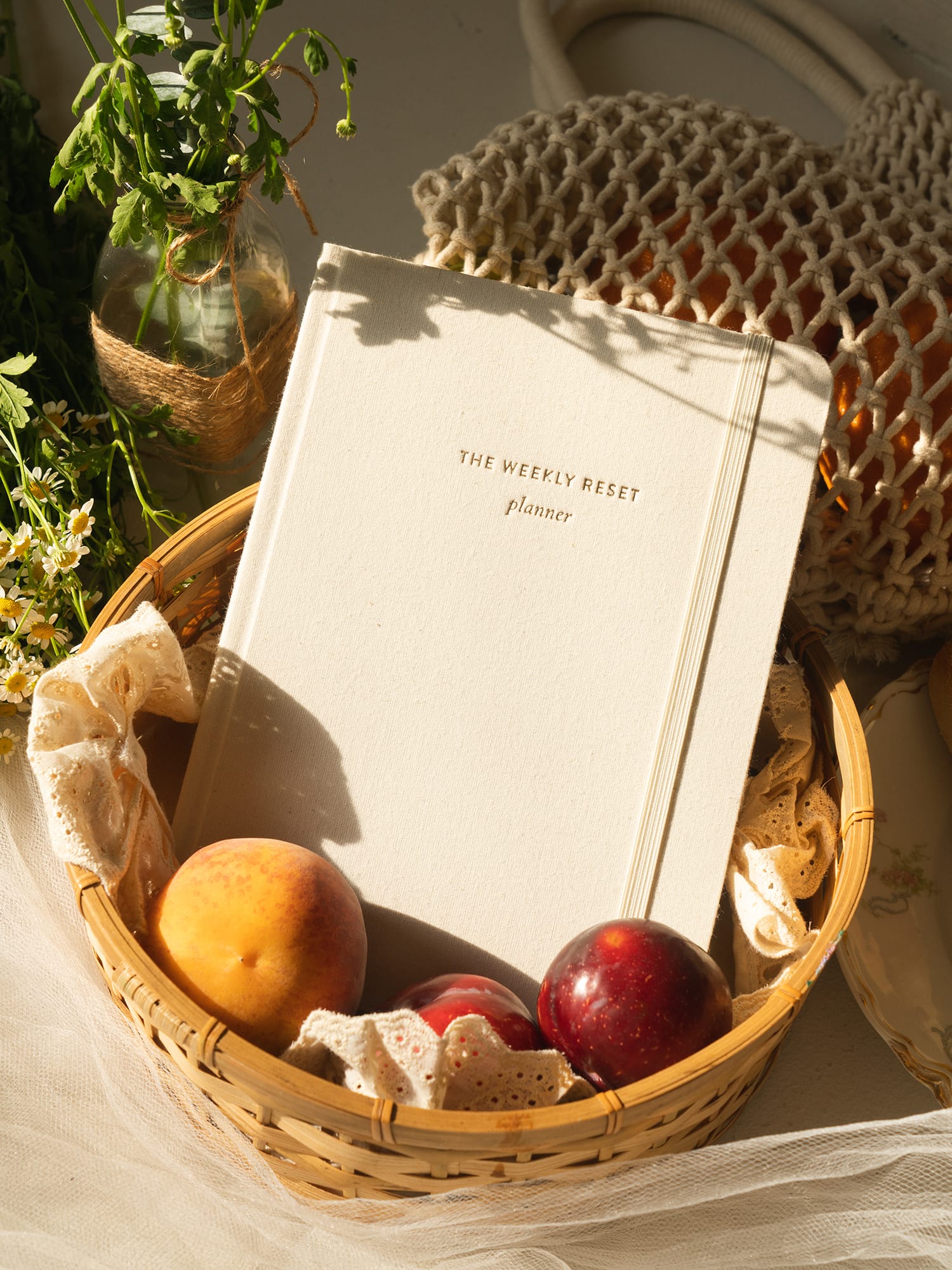 weekly reset planner
$40