Planning Your Own Creative Retreat
In the beginning of the year, I had filled out this Amazing Year Workbook for 2014. One of the exercises in the workbook was to plan a creative retreat for yourself, so back in January, I thought about when I would probably need a creative retreat the most and what I would want to do. I knew that I would be busy with working night market events all summer/fall starting in May, so I decided to plan my creative retreat at the end of June as a breather after completing our second event. I chose to go to the OC Art Museum (which I had never heard of, but just searched online to see if it existed—and it did!) and then the beach to write my heart out. I wanted to go someplace quiet and peaceful, where I could hear my thoughts. I knew that I definitely didn't want to head towards LA, even if the museums are better, because I did not want to deal with the traffic. Nope, LA traffic will not be part of my creative retreat, thank you very much.
So I slept in and got a late start to my day, but it all worked out because the OC Art Museum was smaller than I had expected, so I spent less time there than I had planned. (P.S. I wouldn't recommend making a trip out there to see it if you're not already in OC. I also think that I'm spoiled by the Mets and the Louvres of the world.) After leaving the art museum, I did a quick tour of Balboa Island because I've actually never seen the place in the day. Then headed to the beach to walk around, people watch, film, and write until the sun set. It was nice to see so many people gather on the hilltop above the beach to watch the sunset. Like we were all attracted to this glorious beauty that we couldn't take our eyes off of. It's amazing how something that happens routinely everyday can still be just as fresh and beautiful each time.
Anyway, I'm so glad that I planned this little field trip for myself. It reminded me that I have the freedom to explore that which is around me; I don't need to have a reason to go someplace, I can go there simply because I feel like it. And I can go alone, if I feel like it. Because beauty is everywhere, and everyday we have an opportunity to find it.
How much do you really know about yourself?
Discover more about yourself and what you want out of life with this free downloadable list of 30 self reflection journaling prompts.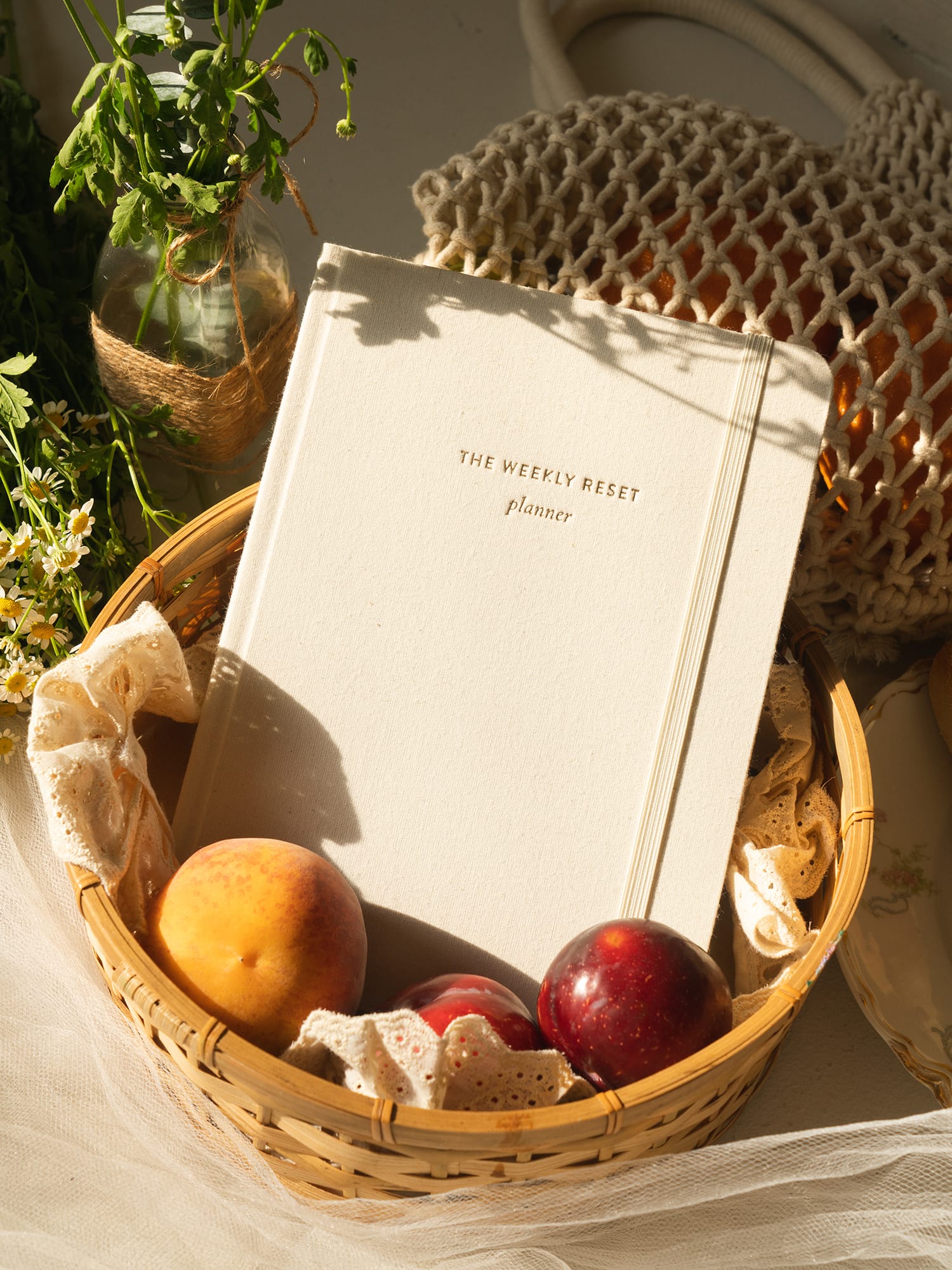 weekly reset planner
$40