Joan Rivers: 50 Years of Funny | New York Times
On Thursday afternoon, comedienne Joan Rivers passed peacefully, surrounded by her close family and friends. I first heard the news on Twitter that afternoon. My first thought? Wow, this woman had LIVED. Joan was 81 when she passed. Her career was still thriving. Just last week, she was still as outrageous, hilarious, and fabulous on The Fashion Police as she had been throughout her 50+ years as a performer and on television.
I spent a good chunk of my Thursday night marveling at the career of Joan Rivers, starting from her stand up set on The Ed Sullivan Show to her guest appearances on The Tonight Show to her on The Joan Rivers Show (which threw me on a tangent to Lucille Ball and old I Love Lucy episodes… Oh, the nostalgia). I also marveled at the fact that she had written 12 books in her lifetime. This woman was funny and wise—and so much more. Joan Rivers came up during the 60s, a time when women in comedy were unheard of. She lived through so many hardships, including her husband's suicide, and still managed to keep living, laughing, and doing what she does best—making people happy. She paved her own path and lived a life that was true to herself. She never apologized for her jokes; she never apologized for being herself. Looking back at all of her work, it's clear that Joan Rivers was living her calling. Here's to one of the television's most original and resilient entertainers.

The Ed Sullivan Show – 1967

The Tonight Show with Johnny Carson – 1986

Ugh, when Joan Rivers reminisces on her first time on The Tonight Show in 1965 and how she will always remember when Johnny Carson told her that she's going to be a big star. The fact that she's wearing the same exact outfit because she's sentimental like that. Her book dedication: "To Johnny Carson, who made it all happen." THE FEELS. And also THE LAUGHS.

Joan Rivers Returns to The Tonight Show (after 26 year ban) – 2014
Even more feels and laughs in this one. She's too real I love it.
~ RIP Joan Rivers ~
How much do you really know about yourself?
Discover more about yourself and what you want out of life with this free downloadable list of 30 self reflection journaling prompts.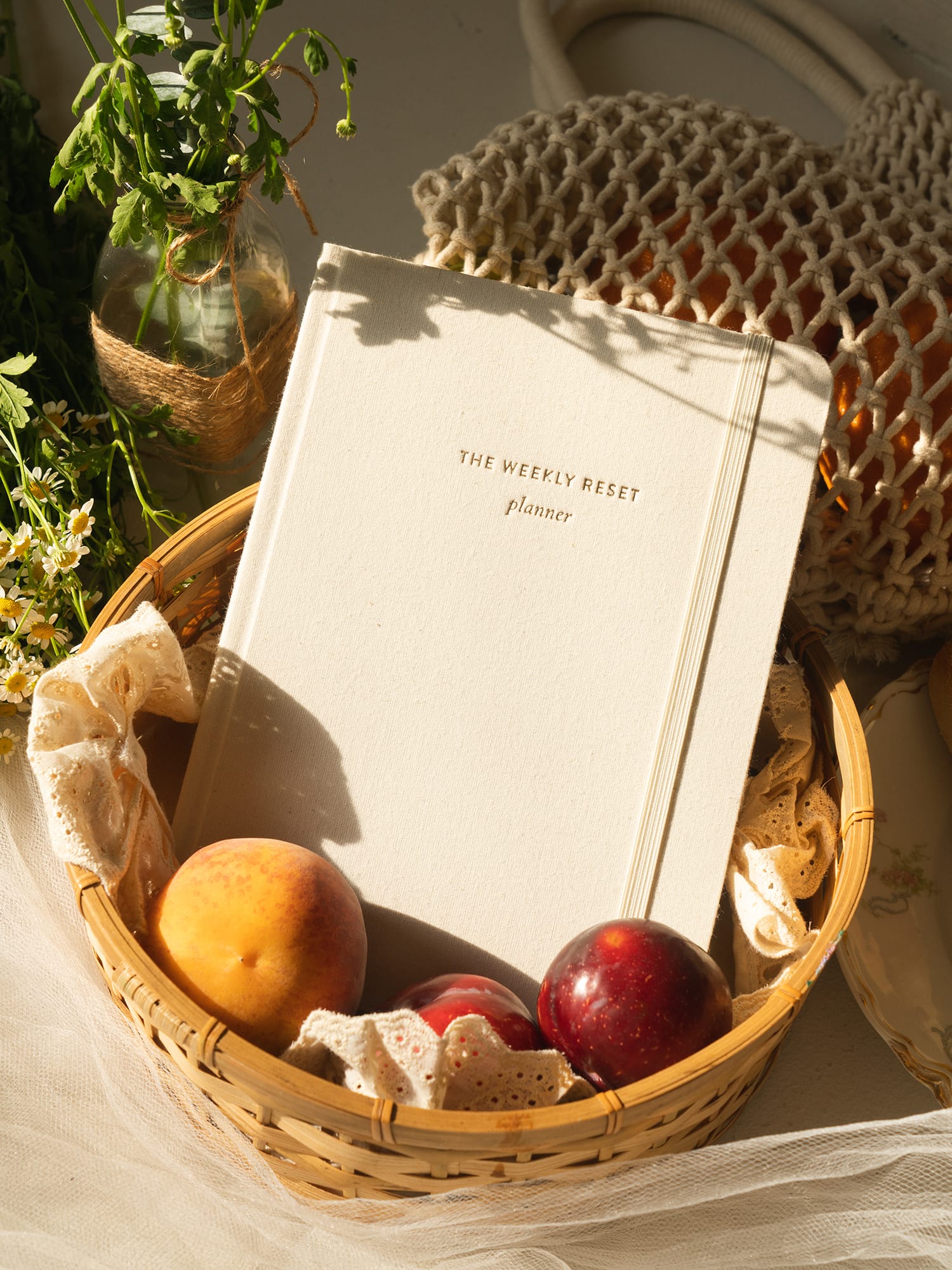 weekly reset planner
$40