How to Stick to Your New Year's Resolutions & Goals
How to commit to your new year's resolutions & 2020 goals instead of giving up on them completely. First understand WHY we fail or give up in the first place, then take the steps to avoid those pitfalls.
In this video, I share 9 tips on how to stay committed to your goals & habits this year, so that your resolutions become a reality rather than a faded memory. This is your year to chase those dreams!
Here are just some reasons we give up:
We set unrealistic resolutions.
We overwhelm ourselves.
We fail to set up systems for success, AKA habits.
We get busy, and allow other things take priority.
We focus on the WHAT instead of the WHY.
Knowing this, let's talk about how to set yourself up for success to stick to your new year's resolutions and goals this year. Follow these steps:
Build trust with yourself
Prioritize and focus down
Make it extremely easy to do
Be specific & break it down
Take a small action TODAY
Reduce friction between you and your goals
Keep trying and don't stop at failure
Reevaluate & let go of goals that no longer align with you
Be gentle with yourself
Remember that you are evolving with time and it might not be noticeable in the day to day, but you're doing this for the long game. Over the course of a year, you'll surprise yourself with how much you've grown.
Thanks to SmileDirectClub for sponsoring this video! Opinions are all my own.
Watch more videos
How much do you really know about yourself?
Discover more about yourself and what you want out of life with this free downloadable list of 30 self reflection journaling prompts.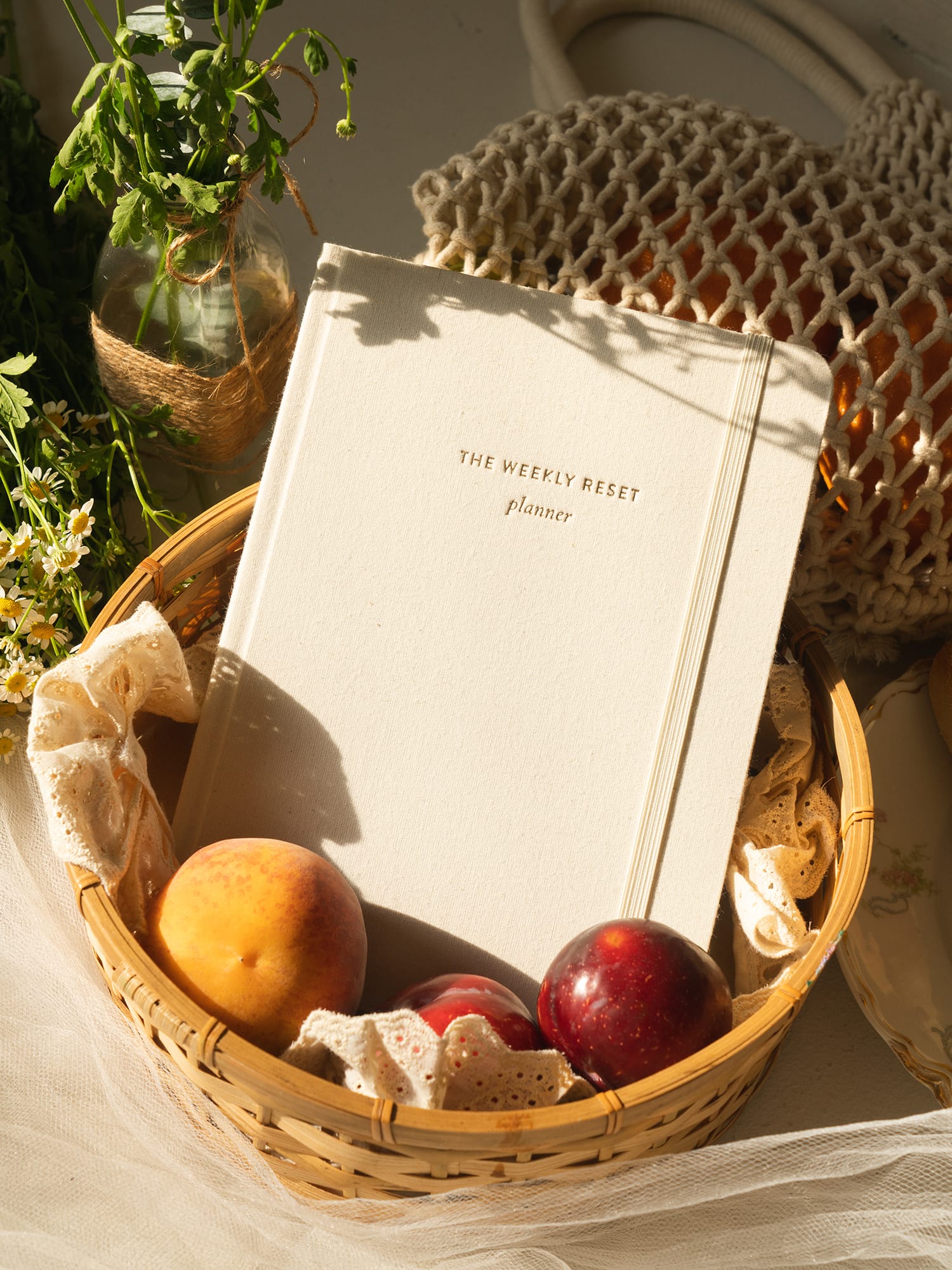 weekly reset planner
$40