Taipei Eats: Favorite Food Spots from my Trip
The coolest seafood market:
上引水產 (Addiction Aquatic Development)
上引水產 (Addiction Aquatic Development)
No. 18號, Alley 2, Lane 410, Minzu East Rd, Zhongshan District, Taipei City, Taiwan 104
上引水產 is a modern seafood market with ten different theme areas serving hot pot, grilled seafood, sushi and fresh food, cooked food, and more. This place is a must stop for seafood lovers who come to Taipei. We were craving sashimi so our group opted to share a few dishes from the fresh food marketplace. If I had more time during this trip, I would probably come back to try the other areas as well. This place is amazingly clean, modern, and beautiful for a fish market. Very hip and wonderful vibe. Also, the toilet seats in the restroom were heated. Come on a nice day so you can sit outdoors!
The best AYCE shabu-shabu / sukiyaki:
Mo-Mo-Paradise
Mo-Mo-Paradise
Bistro 98 Store: Level 5, No. 98, Section 4, Zhōngxiào East Rd, Daan District, Taipei
MRT: Zhongxiao Fuxing
My love for Mo-Mo-Paradise is strong. We came here twice during our 10 day stay in Taipei, and we also seriously considered having it a third time during our 6 hour layover in Taipei on the way back to LA from Seoul (we decided not to, but we did recommend Mo-Mo-Paradise to the guy sitting next to us on the plane). All-you-can-eat sukiyaki and shabu-shabu with a nice view of the city = perfect spot for Taipei's rainy evenings. Love this place. There's not much more I can say.
How much do you really know about yourself?
Discover more about yourself and what you want out of life with this free downloadable list of 30 self reflection journaling prompts.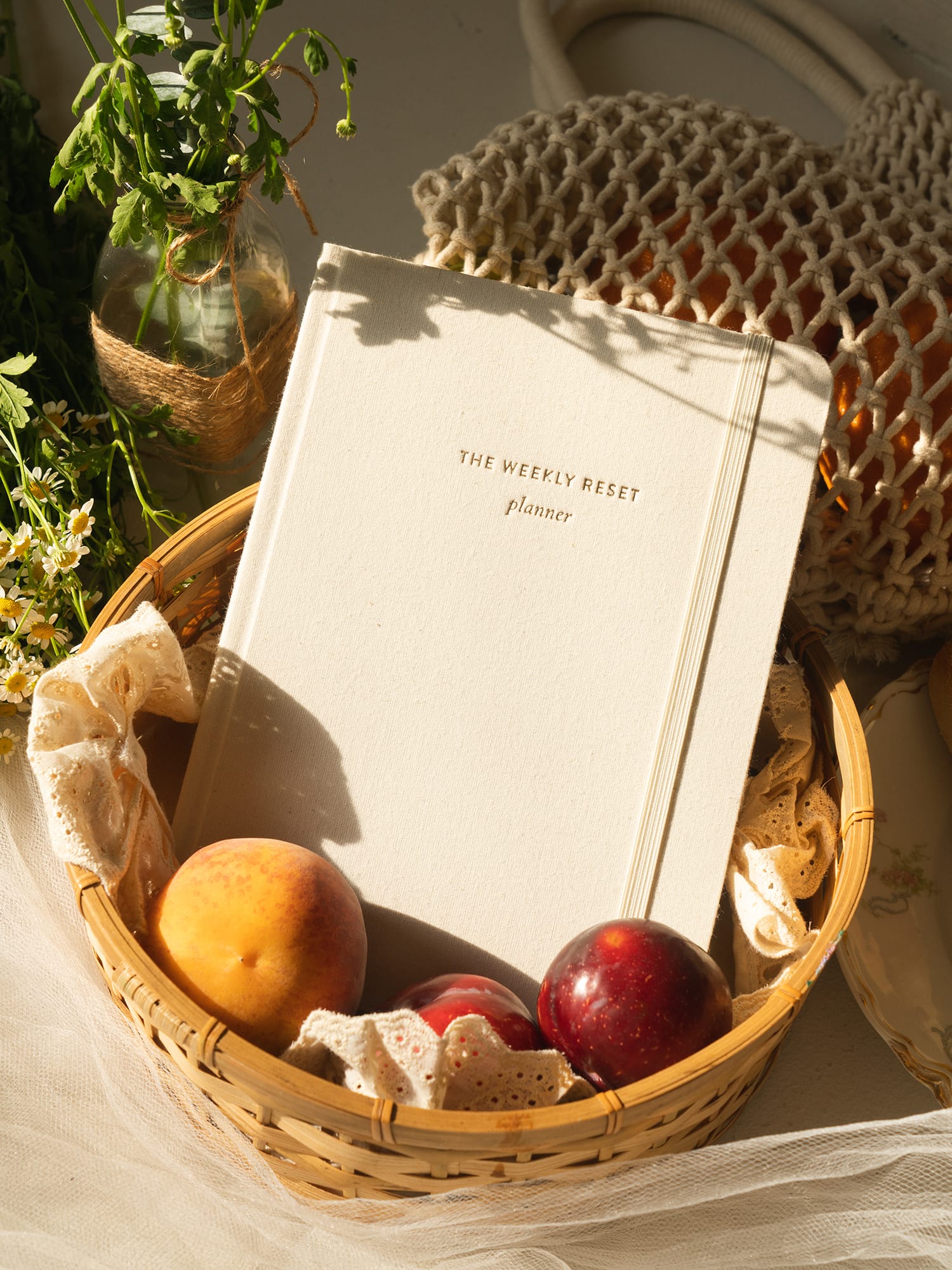 weekly reset planner
$40