Things To Do During a Layover in Taipei (Taiwan Taoyuan International Airport)
On the way home from Seoul, my friend and I had a five hour layover in Taipei at the Taiwan Taoyuan International Airport (TPE). At first, I had planned to find a comfortable seat and edit videos the entire time. That is, until we started walking around and discovering all of the awesome amenities and galleries that the airport provides! We started playing a quick few games of boxing on Xbox Kinect, then found the "sports park" gym, and later went on a hunt to find the Hello Kitty Gate. After seeing everything available at this airport, I'm genuinely impressed.
Here are some fun things to do at the TPE airport (Terminal 2):
Play video games (Xbox, PC, Racing, etc)
Read or work at the library (there's also a phone charging station)
Work out at the "sports park" gym
See many cultural and art galleries scattered throughout)
See the Hello Kitty Gate
Chill at one of the 30+ themed waiting lounges (ie: Taiwanese Cuisine Waiting Lounge, Glamorous Textile Art Waiting Lounge, High-Tech Waiting Lounge, Sports Waiting Lounge)
Get a "kung fu massage" by a blind massage artist (The airport works with the Taoyuan County professional trade union to provide jobs for blind residents in the Taoyuan area)
Enjoy the free massage chairs in the Green Relaxing Area (aka. bamboo forest from my video outro)
Shop & eat (obviously)
Here are some resourceful guides for your layover:
Taoyuan Airport – Directory (PDF)
Taoyuan Airport – Cuisine, Shopping, Relaxation, Entertainment (PDF)
And check out this extra video on the Hello Kitty Gate~~
How much do you really know about yourself?
Discover more about yourself and what you want out of life with this free downloadable list of 30 self reflection journaling prompts.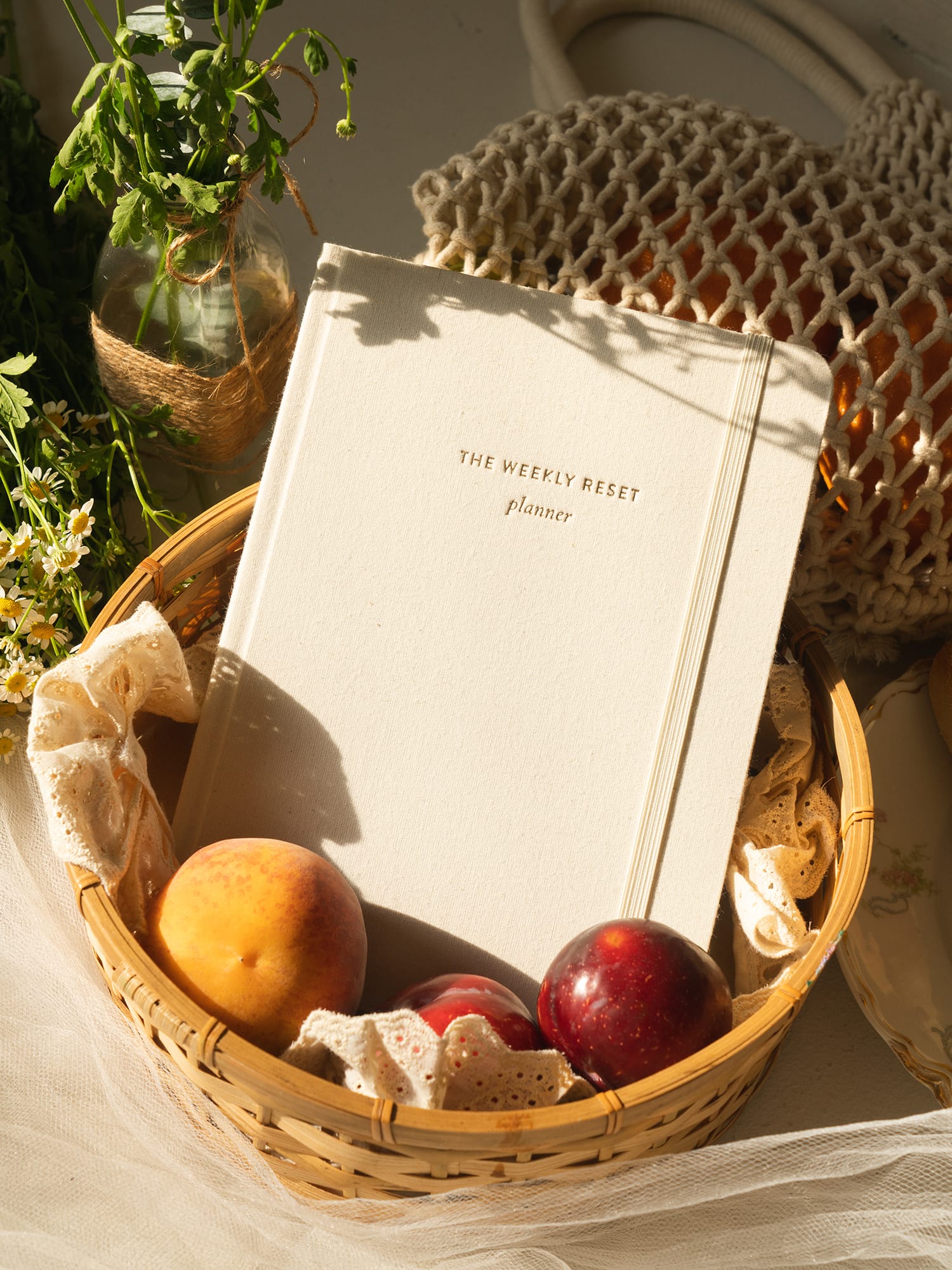 weekly reset planner
$40