Things to do in Japan: Tokyo, Kyoto, Osaka, Takayama

Many people have been asking me to share my itinerary from my Japan trip, so here's a post on the key places to visit and foods to try in Tokyo, Kyoto, Osaka, and Takayama!
TOKYO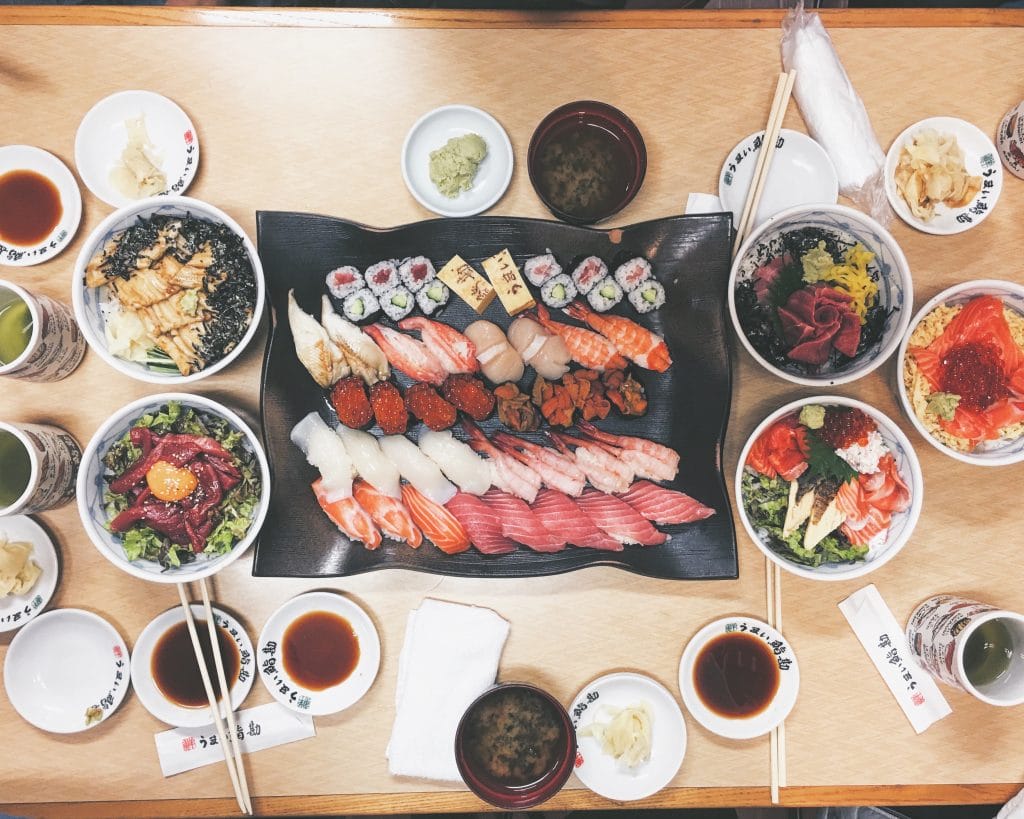 Tsukiji Fish Market
Fresh sushi!! Morning/lunch activity
Outer Market: typically 5:00 to 14:00; Wholesale Area: open to visitors after 9:00am ; Tuna Auction: open to visitors from 5:25am to 6:15am (restricted to 120 visitors/day. Should arrive by 2am to get in – P.S. we didn't wake up to do this lol)
Closed Sunday and Wednesdays
Shibuya
Trendiest shopping, people watching
Hachiko Exit at Shibuya Station

Hachi dog statue!
Shibuya crossing
Tokyu Food Show – amazing food court in the department store basement

Shibuya 109 – women's fashion dept store
Center Gai – narrow crowded street where you will find Tokyo's cutting edge fashion and boutiques
Meiji Shrine
Harajuku
Younger, eclectic shopping, cosplayers
Takeshita Dori – busiest street in Harajuku, younger crowd, counterculture
Harajuku crepes
largest Daiso store (4 floors)
Shinjuku
Shopping & nightlife
Shinjuku Gyoen (giant park & gardens)
Tokyo Metropolitan Government Building – free observation deck
Kabukicho Area

Japan's largest red light district features countless restaurants, bars, nightclubs, pachinko parlors, love hotels

On the northwest side of Shinjuku Station is Omoide Yokocho, a small network of alleyways colloquially known as Piss Alley. The narrow lanes are filled with dozens of tiny eateries serving mostly yakitori, but also ramen, soba or kushiyaki.
Taito Station – multiple floors of arcade & purikura (Japanese photo booth)
Try: Mo-Mo Paradise (AYCE sukiyaki & shabu shabu)
Asakusa
Sensoji Temple

traditional tourist place w/ marketplace of desserts & souvenirs

Tokyo Skytree

tallest observation deck, night view of Tokyo, mall
Akihabara
Ginza
upscale, luxury shops – "rodeo drive" of Tokyo
Ueno
Ueno Park – museums & parks including Tokyo National Museum, Tokyo Metropolitan Art Museum, the zoo, etc.
RyoGoku
Sumo Wrestling Village w/ Kokugikan Sumo Stadium
Try: Chanko – sumo stew
Hakone (Day Trip)
2 hr train ride from Tokyo, famous for its onsens/hot springs
Went to Hakone Yuryu onsen
free 3 min shuttle ride from the station
indoor & outdoor baths and sauna in nature
Try: Hakone pudding
There's also an onsen theme park in Odaiba in Tokyo (we didn't go, but in case you're interested)
Odaiba
Oedo Onsen Monogotari – Onsen Theme park
KYOTO
Eastern Kyoto
Full day Itinerary (bolded = what we did)
Ginkakuji – Silver Pavilion; a Zen temple along Kyoto's eastern mountains (Higashiyama).

tons of street food around here; try the mochi (especially matcha green tea, black sesame, white sesame flavors)

Philosopher's Path – Sightseeing walk
Nazenji Temple
Keage Incline – Trail
Heian Shrine – shrine & huge gardens
Yasaka Shrine – Sightseeing
Kodaiji
Higashiyama Streets – Street shopping
Kiyomizudera Temple – great view of Kyoto
Central Kyoto
Kyoto Imperial Palace

9:00-15:30 (Last admission at 15:30)
** No walk-ins. Need to go to their office to sign up for a guided tour time slot **

Nijo Castle
Nishiki Market – food market, day time
Gion – Geisha area, restaurants, fun night place
Pontocho – long narrow alley of restaurants, historic
Round 1 – huge 24 hr arcade & purikura
Southern Kyoto
Fushimi Inari Shrine

temples & hike with red gates
Northern Kyoto
Kinkakuji – golden pavilion
Ryoan-ji Temple – Japan's most famous rock garden
OSAKA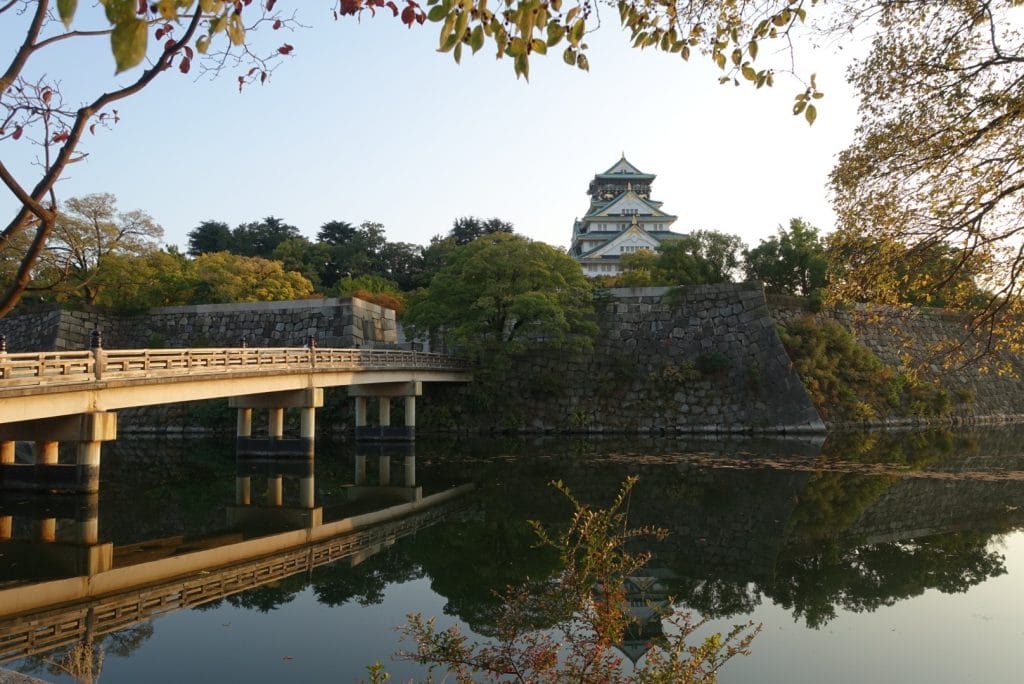 Sightseeing
Osaka Castle
Osakajo Pier – river cruise in the city (by Osaka Castle)

Aqualiner bus 1 hour – 1700 yen

Umeda Sky Building Floating Garden – tall unique building with observation deck
Sumiyoshi-taisha shrine (south) – Purely Japanese shinto shrine
Shopping, Food & Nightlife
Most of these shopping/food neighborhoods are clustered together & super walkable. It's hard to tell where one area ends and another begins.
Namba – downtown, dining & shopping

Try: Okonimiyaki – Chibo, restaurant in Namba

Dotonburi – "times square" for food, shopping, night lights
Shinsaibashi – for shopaholics, tons of food (north of namba)

Enjoy a leisurely breakfast as most of the Shinsaibashi's shops open between 10-11am

Kuromon ichiba – Seafood arcade, cheap fresh seafood food vendors
Umeda (Osaka Station area)
Kitashinchi District
TenjimBashisuji shopping arcade
TAKAYAMA
The Nagoya-Takayama train is one of the most scenic, beautiful rides ever
Moriyama morning market
Jinja morning market (smaller)
Hidanosato (Hida Folk Village)

gorgeous old folk village – 15 min bus from Takayama station

Higashiyama walking course – 2+ hr walk through Takayama's temples and shrines
Foods to try: Hida beef, shabu shabu/yakiniku, beef croquette (street food)
B&B: We stayed at Pension Hida No Mori, an adorable, peaceful bed & breakfast cottage
I hope these notes can help you in your travels. I want to note that I did not have one bad meal in Japan—ALL the food was amazing and unforgettable. I especially love sushi, soba, ramen, udon, mochi, sukiyaki, shabu shabu, yakiniku, okonomiyaki, rice bowls, onigiri… and Japanese snacks! Try matcha green tea flavored everything. Have fun exploring!
How much do you really know about yourself?
Discover more about yourself and what you want out of life with this free downloadable list of 30 self reflection journaling prompts.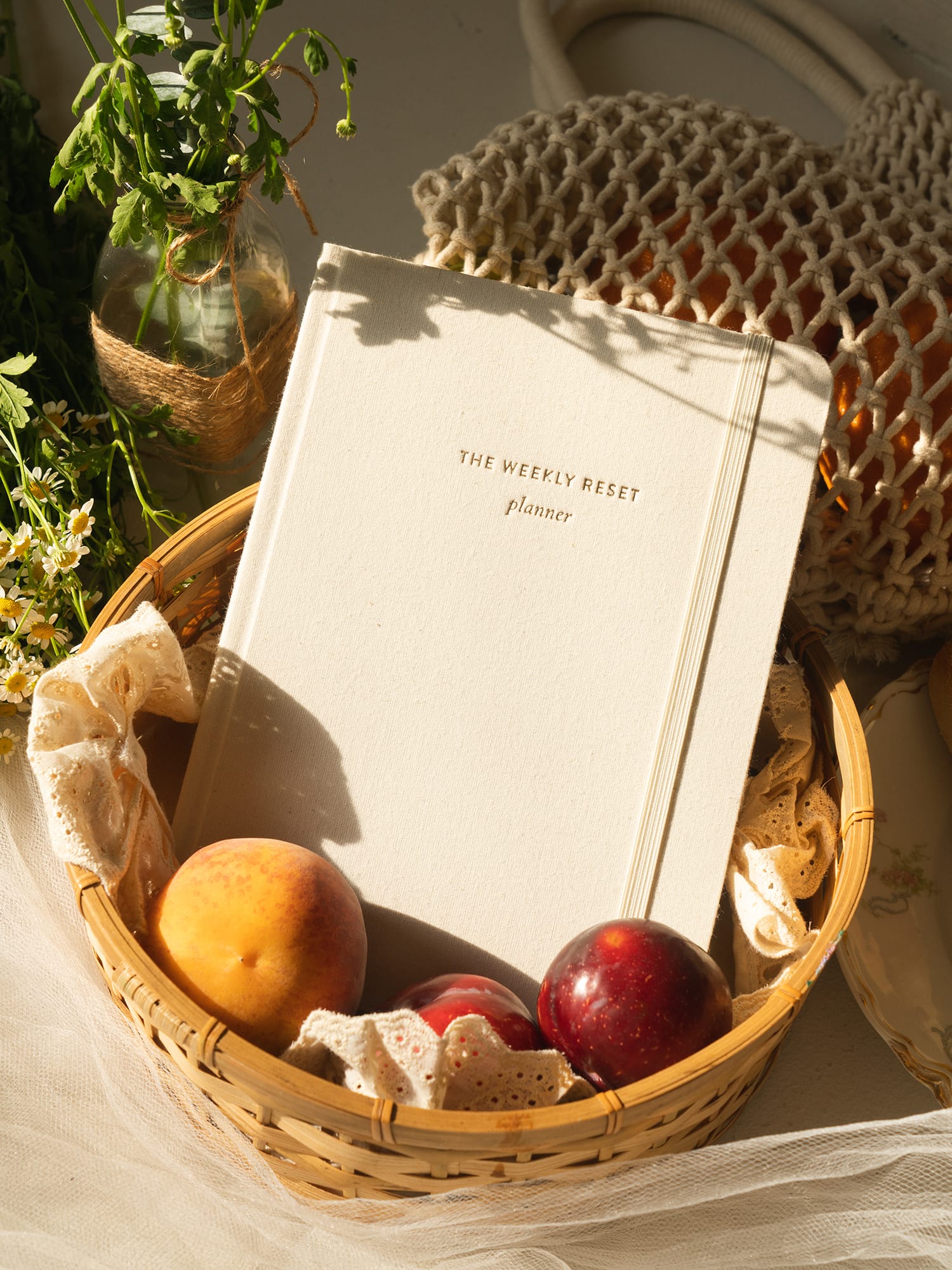 weekly reset planner
$40