Introducing the 8th edition of the Artist of Life Workbook. A powerful, guided system to create your best year in 2024. Read more
How do you know if you're on the right path? Here are 10 questions to reflect & check in with yourself—signs that you're on the right path. Read more
How do you figure out what you want to do with your life? How do you choose a career path? Today I share all the lessons & factors to help you figure out what to do, as well as how I knew what I wanted to do with my life....
How to use numerology to plan your life! Read more
Daily life, our new community discord, and making 2 versions of my 2023 vision board on Pinterest & Notion!    Read more
Manifest anything you want! Use these manifesting tips to attract your goals and dream life in 2023.   Read more
I've become who I've always wanted to be! Reflecting on the past 10 years of Current Me vs. Future Me exercises, from 2012 to now. Read more
How did I find my why? Let's talk about how to discover your purpose and choose your life path, starting from what's most important and foundational. Read more
The story of my 20s: how I found my way and created my dream life. This is my artist of life journey, and it means so much to be able to share it with you year-by-year like this. I hope you appreciate the beauty that comes from being lost, in...
6 questions to ask yourself if you're feeling lost in life. Reflect on these questions if you're lost or feeling behind in life. Enjoy this journey of finding yourself again and creating the person you want to become. Read more
How much do you really know about yourself?
Discover more about yourself and what you want out of life with this free downloadable list of 30 self reflection journaling prompts.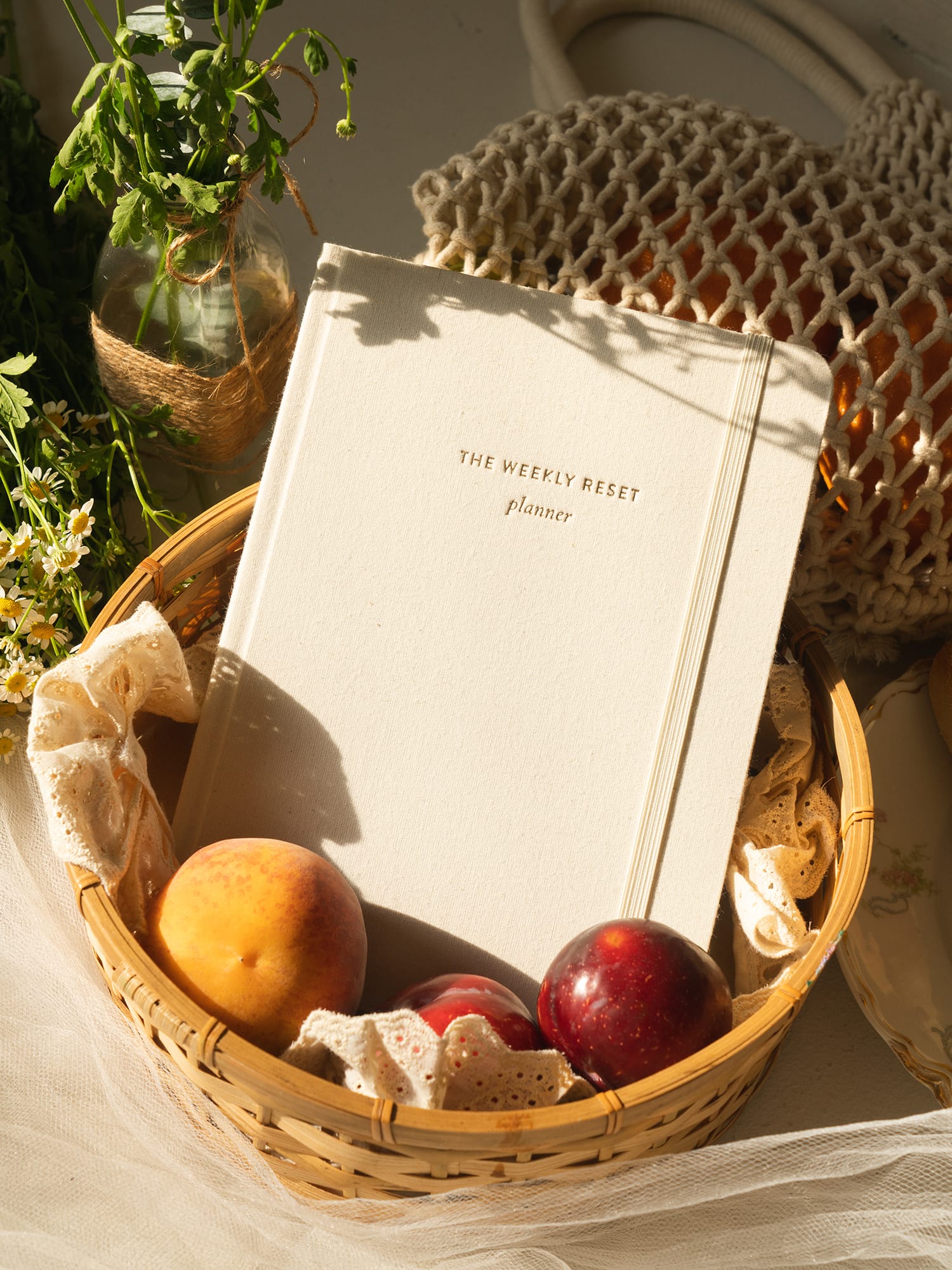 weekly reset planner
$40