100: Things Take Time – Balancing Work and Creativity w/ Nomi of Piquetures
Today's episode is a fun treat for creatives, lost post-grads, and anyone feeling 'stuck' in their path. We have on experimental audio-visual artist and full-time web developer Nomi, creator at "Piquetures" on YouTube. We talked about how Nomi works creative projects for 2-3 hours per day, why it's okay to take a gap year if you're feeling lost, and the power of collaborating with other creatives.
Nomi was featured in the wrap-up of the Dream Life Series as a success story, so it was wonderful to catch up and learn more about her story and growth as a true artist of life!
In this episode we explore:
1:30 – Nomi's creative "coming-of-age" story: Molecular biology, a gap year, and the coding bootcamp that changed everything
8:42 – Thoughts on feeling stuck with your college degree + exploring as many different paths as possible
11:36 – Identifying as an artist first: Why Nomi thinks of her 9-5 as "school" and artwork as her "job"
15:57 – The Art of Travel: An art retreat / road trip that led to Nomi's proudest project yet
18:47 – Making YouTube friends + How to connect with creatives through collaboration
22:20 – Nomi's daily habits, balancing work and art & making time for creative projects
27:55 – Advice for young, aspiring artist who feel like they're running out of time
31:24 – Q&A: Nomi's dream life, recommended resource, life-changing habit, best received advice, and favorite part about life
Links:
Show notes:
Quotes:
I didn't want to go to art school because I didn't want people to tell me how to do my art.
Art elevates your life.
Things take time, and that's okay.
Have something to say? Join the conversation in our Facebook group!
Please leave us a review on iTunes. It helps more than you know <3
How much do you really know about yourself?
Discover more about yourself and what you want out of life with this free downloadable list of 30 self reflection journaling prompts.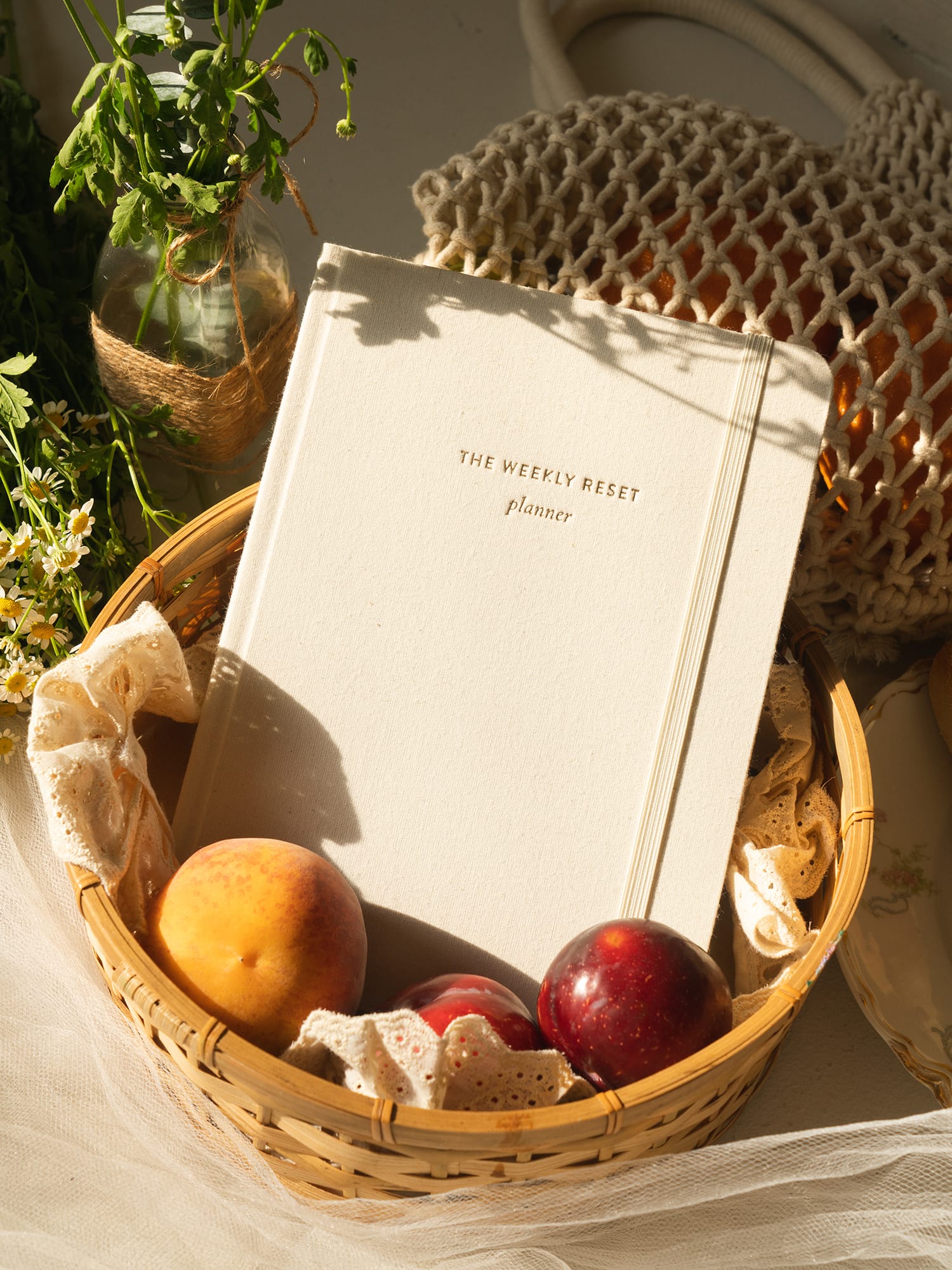 weekly reset planner
$40