104: Dealing with Failure + Being a Minority in Entertainment w/ Sierra Katow
People will always forget your failures, so don't be afraid to get up and try again each time you fall. This is how today's guest built her career in comedy as an Asian American woman, starting at 16 years old. Sierra Katow is now a stand-up comic, TV writer, and freelance web developer.
Aileen and Sierra talk about what it's like being a young Asian American woman in comedy, thoughts on continuing to write your story after you fail over and over again, and why you actually have to believe in yourself to make it in entertainment.
In this episode we explore:
1:15 – Sierra's early start in comedy + Her Asian American parents' thoughts on the career
5:37 – Why Sierra balances two careers on opposite sides of the spectrum: comedy + web development
10:11 – How the entertainment industry changed for Asian Americans (especially after Crazy Rich Asians)
15:57 – Sierra's favorite experience in her career so far + Trying to stay grounded and grateful
17:72 – Repeated failures, overcoming criticism & the commitment to keep showing up
20:15 – A love for Terrace House + Meeting Taishi and Chikako from Aloha State
24:18 – Advice for aspiring comedians: You can't get away with not believing in yourself
26:09 – Listener questions: Wearing different career hats, overcoming shyness & when jokes just don't land
29:59 – Q&A: Sierra's dream life, recommendations, life-changing habit, best received advice & favorite part about life
Links:
Show notes:
Quotes:
If you keep writing your story, then that's not the end.
I respect that in other people, if they're able to fail, get up again, and then keep going. That is more impressive than the wins.
Have something to say? Join the conversation in our Facebook group!
Please leave us a review on iTunes. It helps more than you know <3
How much do you really know about yourself?
Discover more about yourself and what you want out of life with this free downloadable list of 30 self reflection journaling prompts.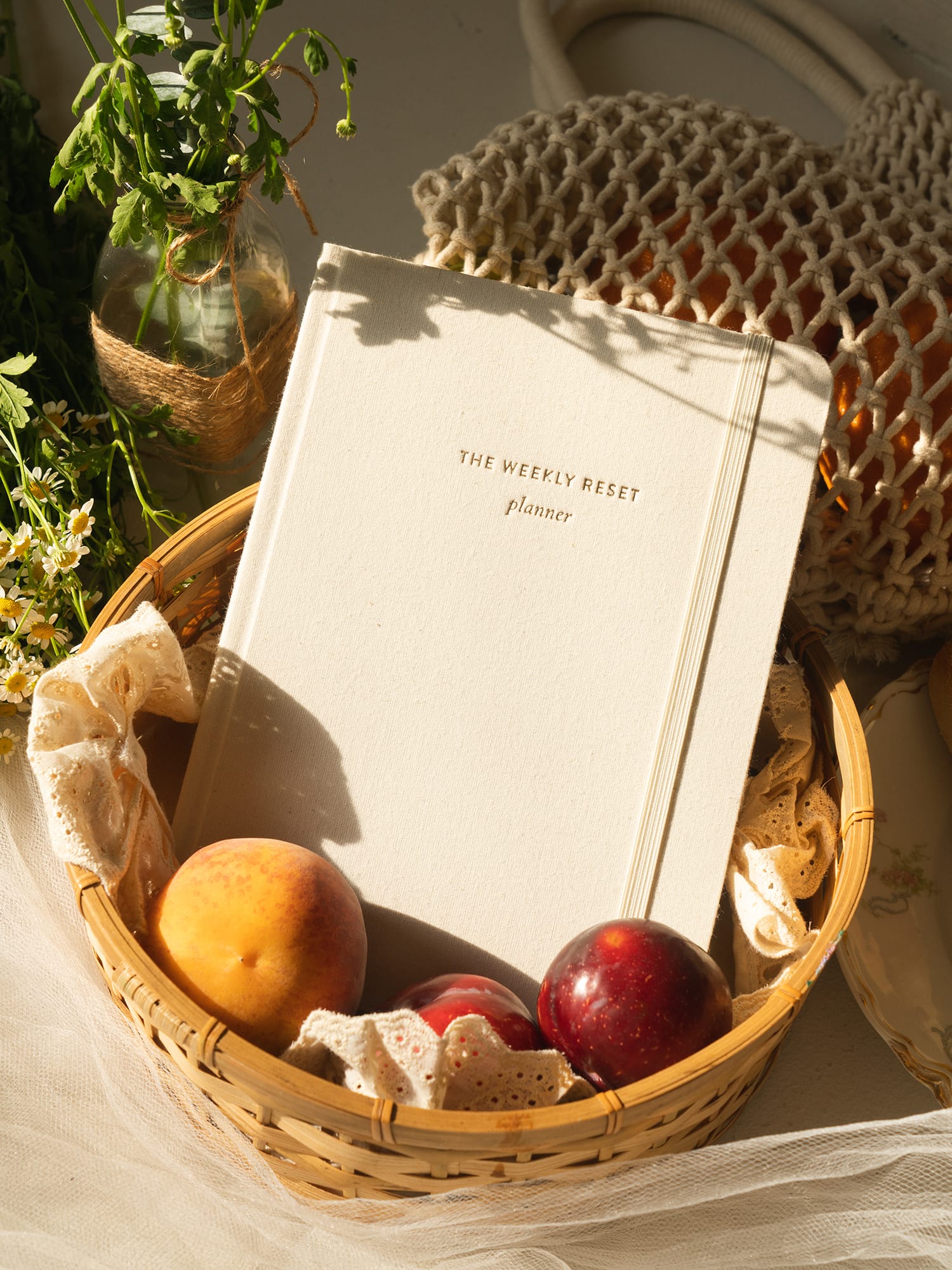 weekly reset planner
$40