108: Zero Waste Cooking & Low Impact Living w/ Max La Manna
Start small, start slow. An entirely zero waste life can be a daunting goal, but what if we could all make small steps in just one room of our home? Today's podcast guest is Max La Manna, a zero waste vegan chef and voice for low impact living through small changes every single day.
Aileen and Max explore spreading the message of zero waste and veganism through compassion, how to manage your food waste responsibly, and foolproof ways to practice zero waste living today.
In this episode we explore:
1:17 – Max's zero waste vegan chef journey: Being in love with the planet as a child
4:18 – How to educate others share your message from a place of love and compassion
7:24 – Action steps for zero waste cooking + Managing your food waste with composting
13:56 – The danger of sending food to landfills VS. composting however we can
17:20 – Start small, start slow: Easy, low-effort zero waste switches you can make one-by-one
19:53 – Simple, vegan cooking: Minimal ingredients + How Max shops for groceries
23:00 – Max's grand vision: International restaurants, schools, and a TV show
24:26 – Q&A: Max's dream life, recommendations, life-changing habit, best received advice & favorite part about life
Links:
Show Notes:
Quotes:
My message is: Make one small change today so tomorrow can be a better world
Start small, start slow, and don't expect everything to change suddenly.
Have something to say? Join the conversation in our Facebook group!
Please leave us a review on iTunes. It helps more than you know <3
How much do you really know about yourself?
Discover more about yourself and what you want out of life with this free downloadable list of 30 self reflection journaling prompts.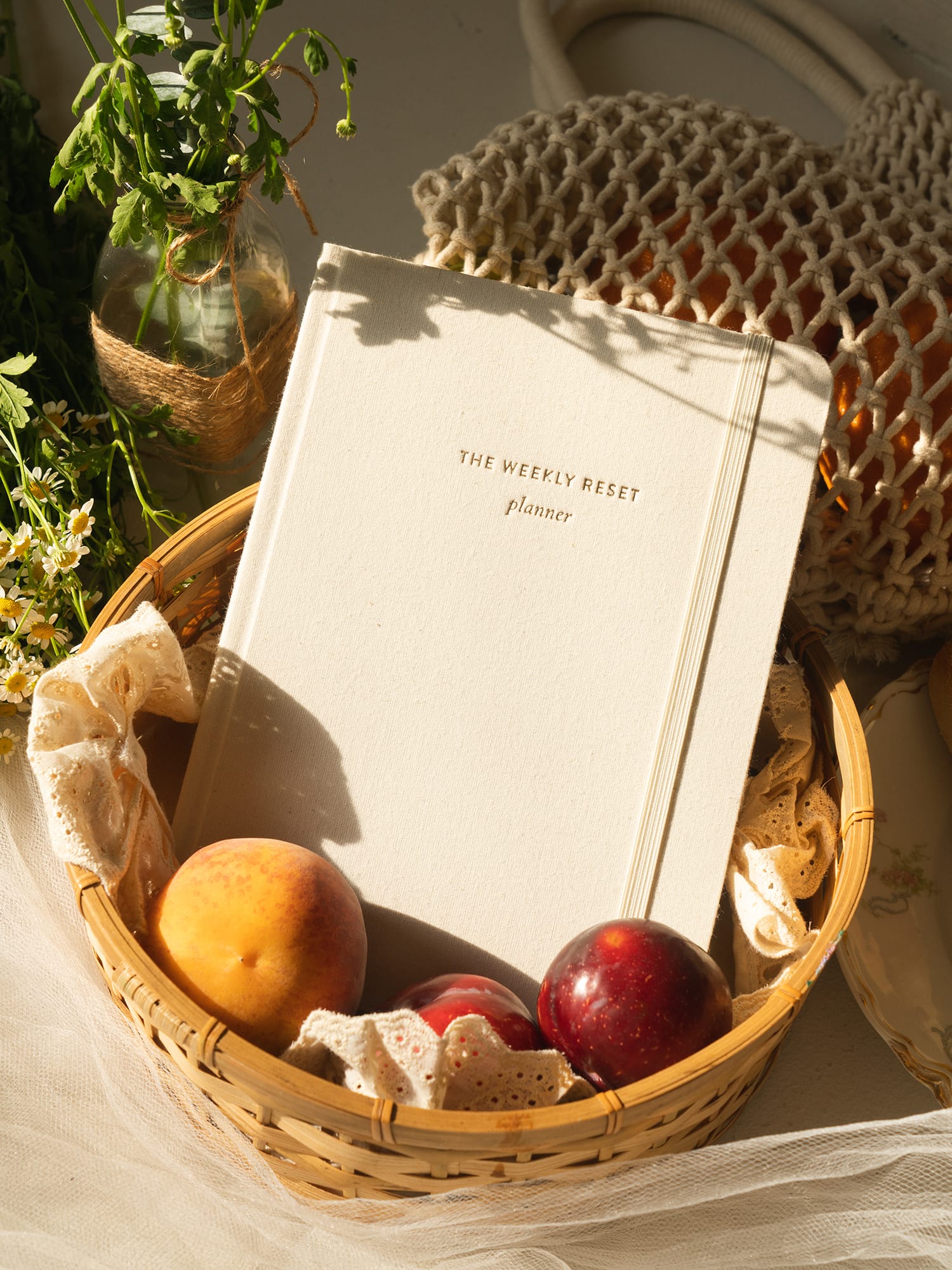 weekly reset planner
$40