109: Discovering Self Love, Defining Success & Life as a Creator w/ Rowena Tsai
This episode's a highly-requested collaboration with YouTuber/creator Rowena Tsai! Rowena has her own channel on self care and productivity, and also Beauty Within: a beauty & lifestyle channel celebrating inner beauty and wellness.
Aileen and Rowena explore Rowena's escape from a dark and lonely place as a teenager, similar journeys in creating content in the self love and personal development space, and honoring yourself by being vulnerable.
And a special twist: Rowena turns the interview around to ask Aileen questions about letting go of control as a creator with a team, responding to criticism online, and more!
In this episode we explore:
2:12 – Rowena's self love journey: Partying, experiencing loss, and the moment of 'waking up'
6:19 – How to step up and turn your life around + Rowena's advice for her younger self
13:23 – Why aspiring YouTubers need a solid Why + Rowena's struggles with her own Why
17:35 – Beauty Within: Bridging the gap between external beauty and everlasting beauty
19:19 – What it looks like to balance TWO YouTube channels at the same time
24:32 – Rowena's simple and gentle definition of what everyday success looks like
26:47 – How to separate your sense of self worth from your productivity
28:44 – Tips for perfectionists and procrastinators: Done is better than perfect.
29:31 – The problem with trying to look put-together on the outside when you're feeling down
31:37 – Younger Rowena's vision for a dream life VS. Current Rowena's dream life
33:18 – Rowena's book recommendation, life-changing habit, best-received advice, and favorite part about life
Rowena asks Aileen:
37:29 – What does it mean for you to live a meaningful and fulfilling life?
40:11 – How do you make time to run your channel, podcast, and shop?
42:10 – How did you learn to let go of control and trust your team?
43:49 – How do you manage expectations you set for yourself?
45:55 – What inspired you to decide to stop explaining yourself online?
Links:
Show notes:
Quotes:
Success is being able to go to sleep happy every day, content with who you are as a person.
You have the rest of your life to do better and be better.
If you block yourself off from being sad … you're depriving yourself from every other feeling.
Have something to say? Join the conversation in our Facebook group!
Please leave us a review on iTunes. It helps more than you know <3
How much do you really know about yourself?
Discover more about yourself and what you want out of life with this free downloadable list of 30 self reflection journaling prompts.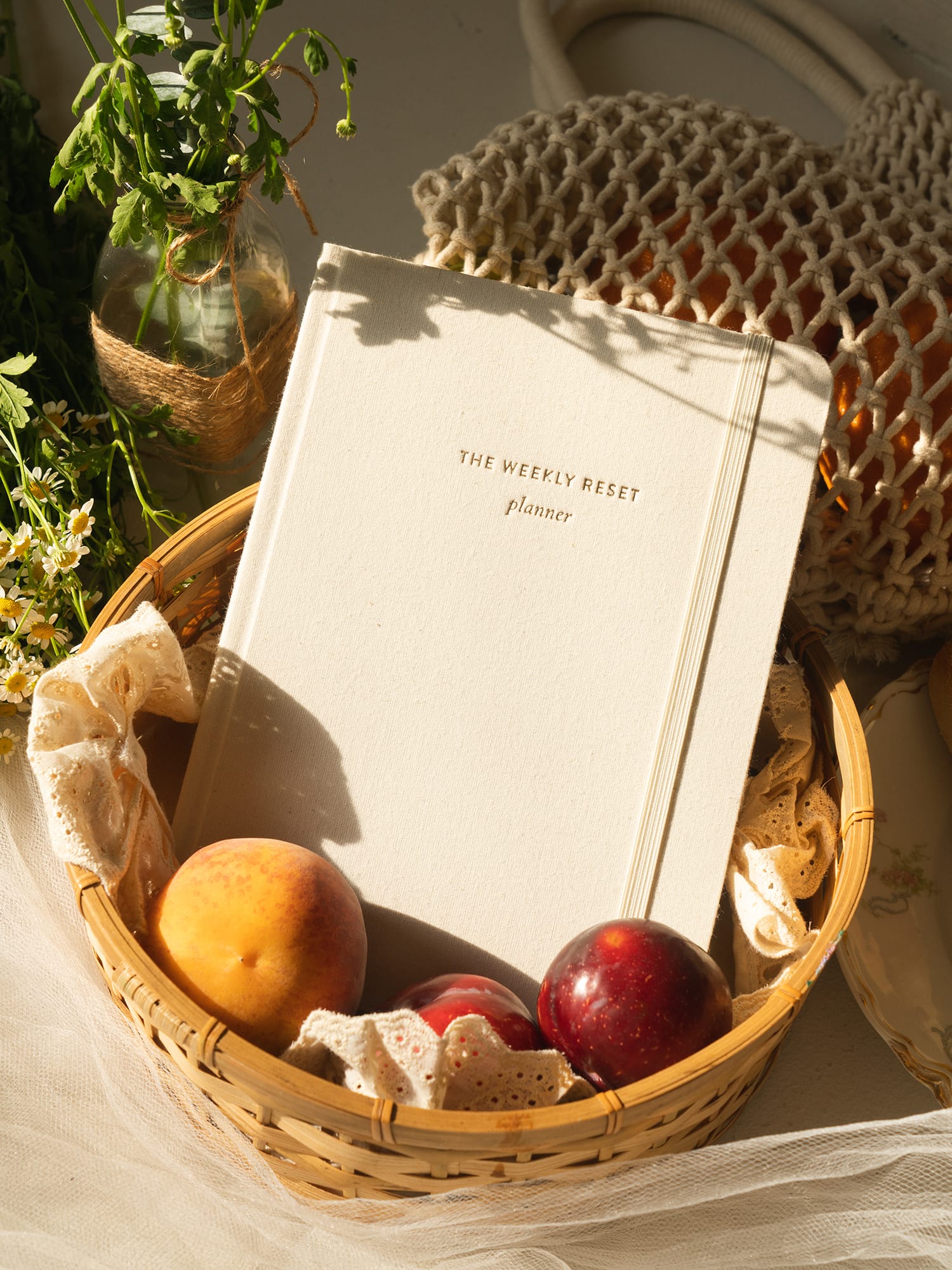 weekly reset planner
$40