114: Pursuing a Creative Career Without a Back-Up Plan w/ Karen Rosalie
Today I have a dear friend on the podcast: Karen Rosalie! Karen is a photographer and founder of Rosalie Agency, creating campaigns for beauty brands like Summer Fridays, Kopari Beauty, and Living Proof.
You may remember Karen from my Artist of Life Series on YouTube in 2016. Karen was just starting her freelance career and she has grown her business so much since then: starting an LLC, working with bigger and bigger brands, and expanding her business to include a team and studio.
We talked about what it's like to pursue your passion with a "This has to work" mentality, the struggles and joys of being your own boss, and what comes next when you finally find yourself living the life you used to dream of living.
In this episode we explore:
3:11 – Pursuing a creative career: Unsupportive parents, isolation, and not having a back-up plan
9:11 – How to get clients: Getting your foot in the door and starting with the resources you already have
11:02 – Why you should start an LLC before you're ready (and even if you don't want one)
14:40 – The challenges being your own boss + How to price your work as a creative
16:40 – How it feels to be exactly where you dreamed of being years ago, and what comes next
21:54 – Finding inspiration + A week in the life of a photographer and business owner
26:41 – Advice for creatives: Pushing through uncertainty & Taking action during overwhelm
29:52 – "Keep it simple, stupid" – The importance of knowing yourself and what matters to you
31:51 – The evolution of a photographer's personal aesthetic & Balancing it with client expectations
36:29 – Q&A: Karen's dream life, book recommendation, life-changing habit, best received advice & favorite part about life
Links:
Show notes:
Quotes:
If you're on the path to self improvement, there's always going to be a next step
As you learn more about the world, you learn more about yourself.
Have something to say? Join the conversation in our Facebook group!
Please leave us a review on iTunes. It helps more than you know <3
How much do you really know about yourself?
Discover more about yourself and what you want out of life with this free downloadable list of 30 self reflection journaling prompts.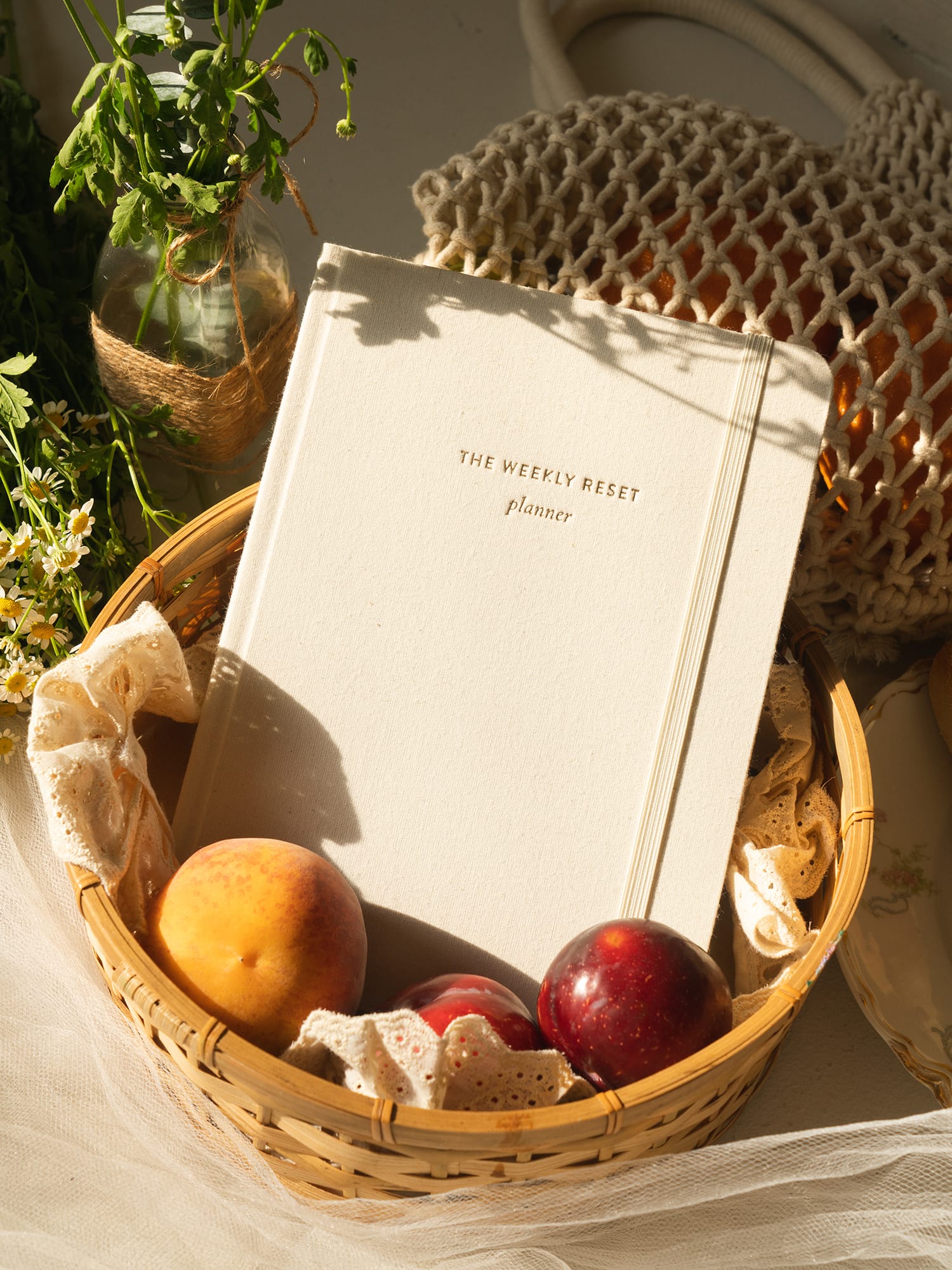 weekly reset planner
$40