117: Productivity, Saying No & How to Get Sh*t Done w/ Erin Falconer
"It's your responsibility to teach people how to treat you." When you learn to say no more often, you teach others that you have boundaries. And the best part? They'll usually respect you for it. Erin Falconer is a digital entrepreneur and author of How to Get Sh*t Done, a book on self improvement and female empowerment.
Aileen and Erin talk about the uncertainty of following your intuition, the high expectations of modern women, and the power and insights from doing a one week time-tracking challenge.
In this episode we explore:
0:34 – How PickTheBrain was born: From soon-to-be law student in Canada to broke and on an expiring visa in LA
6:10 – What to do when it feels like the inner voice to follow your creativity fails you
9:33 – How to Get Shit Done + Why more women aren't writing about productivity
12:56 – The POP Effect: How we can do less and still be more productive in the areas of life that matter
18:31 – How to say no without feeling guilty + Being selective about the people in your life
23:47 – Listener Q#1: How do you handle imposter syndrome, especially as a female entrepreneur?
25:29 – Listener Q#2: How do you deal with not progressing on your goals fast enough?
30:26 – Erin's dream life, book recommendation, life-changing habit, best received advice & favorite part about life
Links:
Show notes:
Quotes:
The answers are there, it's one's responsibility to find the calmness in their mind and the belief in themselves to start listening.
It's your responsibility to teach people how to treat you.
Failures are only failures if you don't learn something from them. Failures become setbacks when you're learning something.
Have something to say? Join the conversation in our Facebook group!
Please leave us a review on iTunes. It helps more than you know <3
How much do you really know about yourself?
Discover more about yourself and what you want out of life with this free downloadable list of 30 self reflection journaling prompts.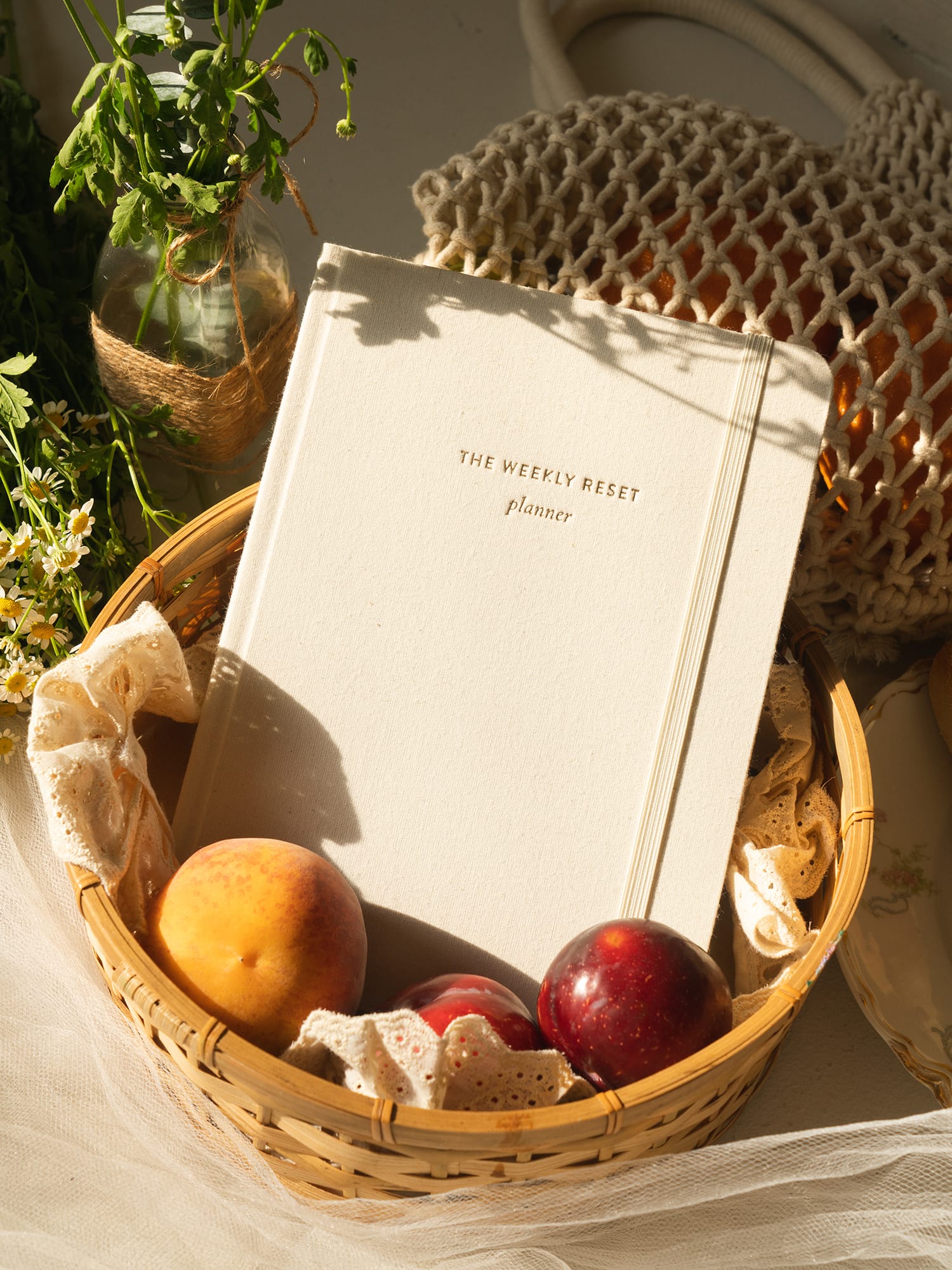 weekly reset planner
$40