42: Health, Wellness and Mindfulness w/ Sarah Anne Stewart
Mindfulness heals all aspects of your health, including your body. Today's guest, Sarah Anne Stewart, left a modeling career to relearn her subconscious patterns around health and wellness. In this episode, Sarah Anne and Aileen talk about how food and diets can be healing with the right mindset.
In this episode we explore:
1:08 – Sarah Anne's early experiences with health
4:04 – Mindfulness – The missing piece to dieting
5:16 – The ideal mindset towards health
8:49 – Common dieting beliefs to unlearn
11:29 – The importance of building your own systems with self love
13:54 – How to reveal the source of disordered eating
16:45 – Sarah Anne's take on confidence, comparison, and social media
20:20 – Falling in love with your body for long-term holistic health
Links:
Quotes:
It's a powerful thing to start with you instead of looking everywhere else.
Trendy isn't trustworthy.
Dieting shouldn't ever be about your weight. It should be about shedding all areas of your life that aren't serving you.
Shifting everything to a gratitude space will completely shift the way you experience confidence in the world.
The fastest way to falling in love with your body is doing the mindfulness work.
Have something to say? Join the conversation in our Facebook group!
Please leave us a review on iTunes. It helps more than you know <3
How much do you really know about yourself?
Discover more about yourself and what you want out of life with this free downloadable list of 30 self reflection journaling prompts.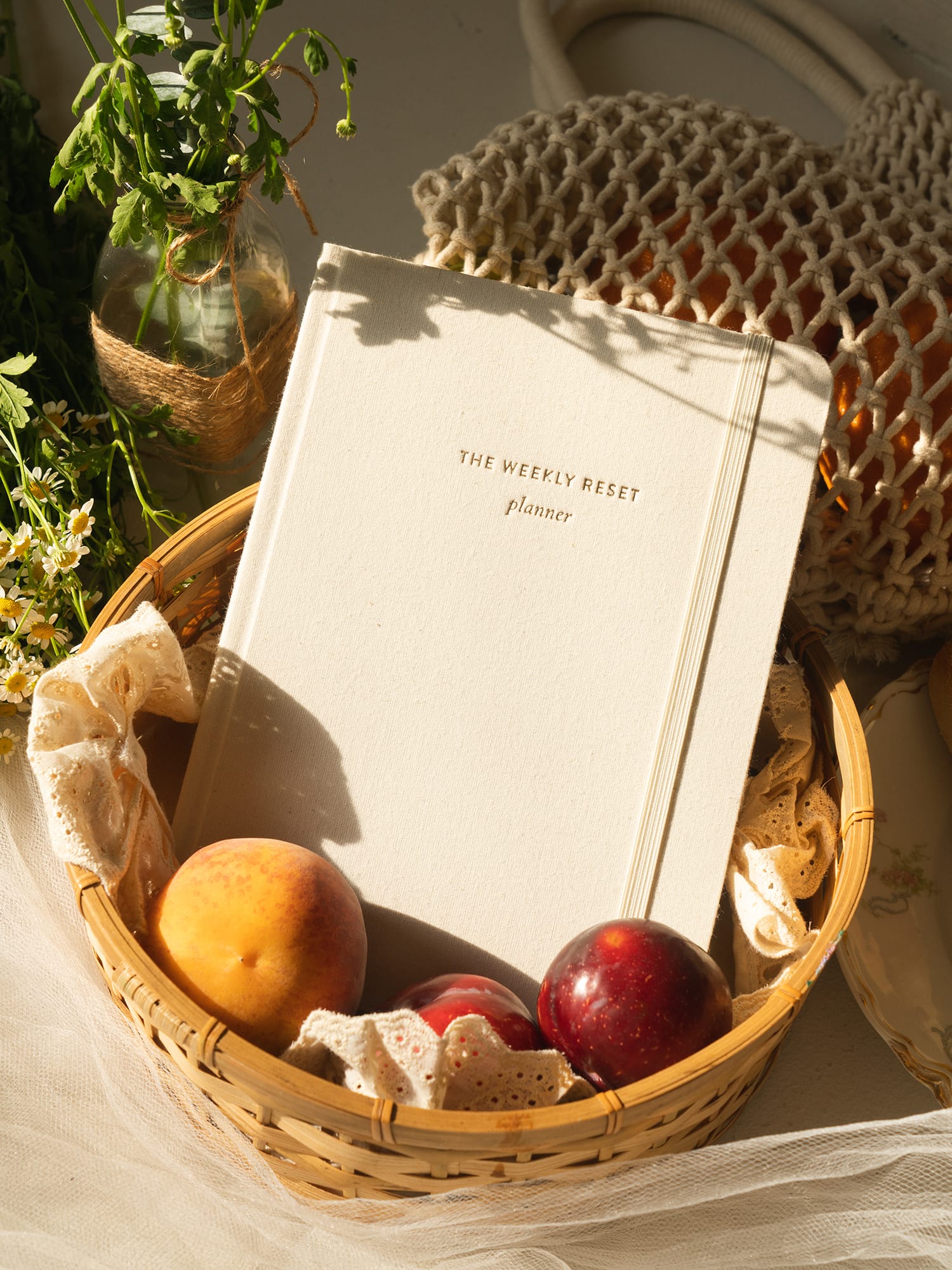 weekly reset planner
$40