49: Art, Magic, and Mindful Rituals w/ Yumi Sakugawa
Are you incorporating magic into your creative practice? Today's guest, Yumi Sakugawa, is a comic book artist inspired by the universe and her own experiences as an Asian American woman. In this episode, Aileen and Yumi delve deep into creativity and darkness, how art pushes us towards an ideal future, and mindful morning routines.
In this episode we explore:
1:16 – Yumi's view of the world and universe
3:18 – Where Yumi's darkness and insecurities came from
5:33 – The evolution of art through self-loathing and experimentation
8:52 – Recurring themes in Yumi's art – cosmic magic, Asian American women, and self love
12:01 – Behind the scenes of Yumi's next book
15:32 – Yumi's magical morning routine
22:31 – How to stick to a morning ritual with intention
Links
Show Notes
Sponsor
Quotes
"The best gift that you can give yourself is a lifelong daily meditation practice."
"This is a completely new day with completely new energy…"
Have something to say? Join the conversation in our Facebook group!
Please leave us a review on iTunes. It helps more than you know <3
How much do you really know about yourself?
Discover more about yourself and what you want out of life with this free downloadable list of 30 self reflection journaling prompts.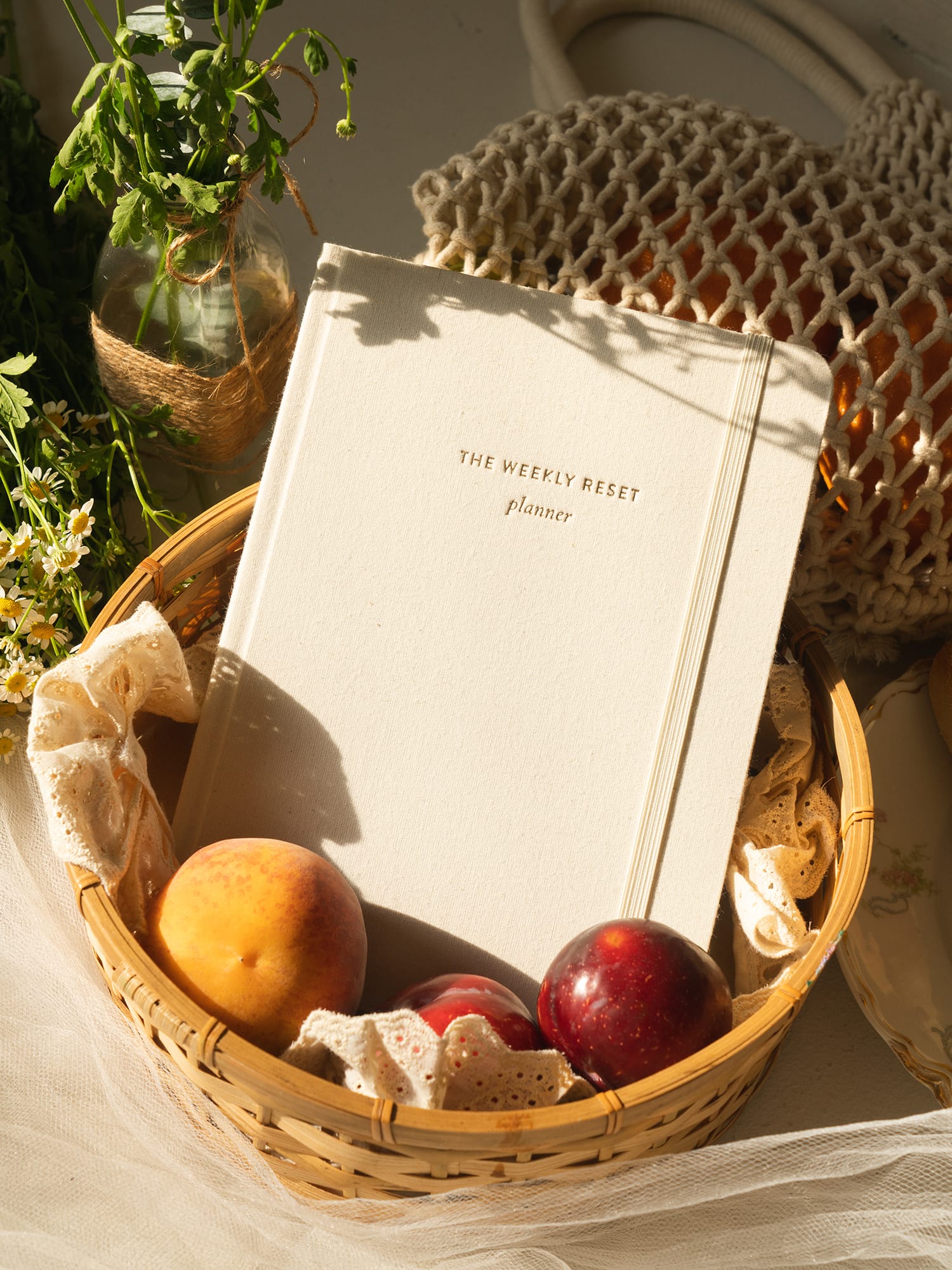 weekly reset planner
$40