52: Managing Your Money with Intention w/ Jesse Mecham
Are you trading your life away for what truly matters to you? Today's guest, Jesse Mecham, is the founder of You Need a Budget (YNAB), the budgeting software that helps you think about your money in a new way so you can live the life you want.In this episode, Aileen and Jesse dive into the YNAB's four rules for budgeting, the morbid side of spending, and how you can be responsible for the future while enjoying the present.
In this episode we explore:
1:12 – The story behind YNAB
2:33 – YNAB rules: Give every dollar a job + Embrace your true expenses
5:37 – Advice for people who don't know how to plan expenses
8:10 – YNAB rules: Roll with the punches + Age your money
10:22 – How to get off the edge of living paycheck-to-paycheck
13:42 – How to make money align with your priorities (at the movies!)
18:01 – Detaching emotions + Seeing money as a resource
21:05 – Balancing responsibility for the future with enjoying the present
Links
Show Notes
Sponsor
Quotes
"'Budget' is not about depriving. It's planning. It's intending."
"If you can recognize money as a tool for getting what you want … then you see it as a tool for good."
"The present is far more enjoyable with a little bit of future planning."
"What do you want to make of your life and how can money help you do that?"
"Budgets are about attaining things, not about avoiding things."
Have something to say? Join the conversation in our Facebook group!
Please leave us a review on iTunes. It helps more than you know <3
How much do you really know about yourself?
Discover more about yourself and what you want out of life with this free downloadable list of 30 self reflection journaling prompts.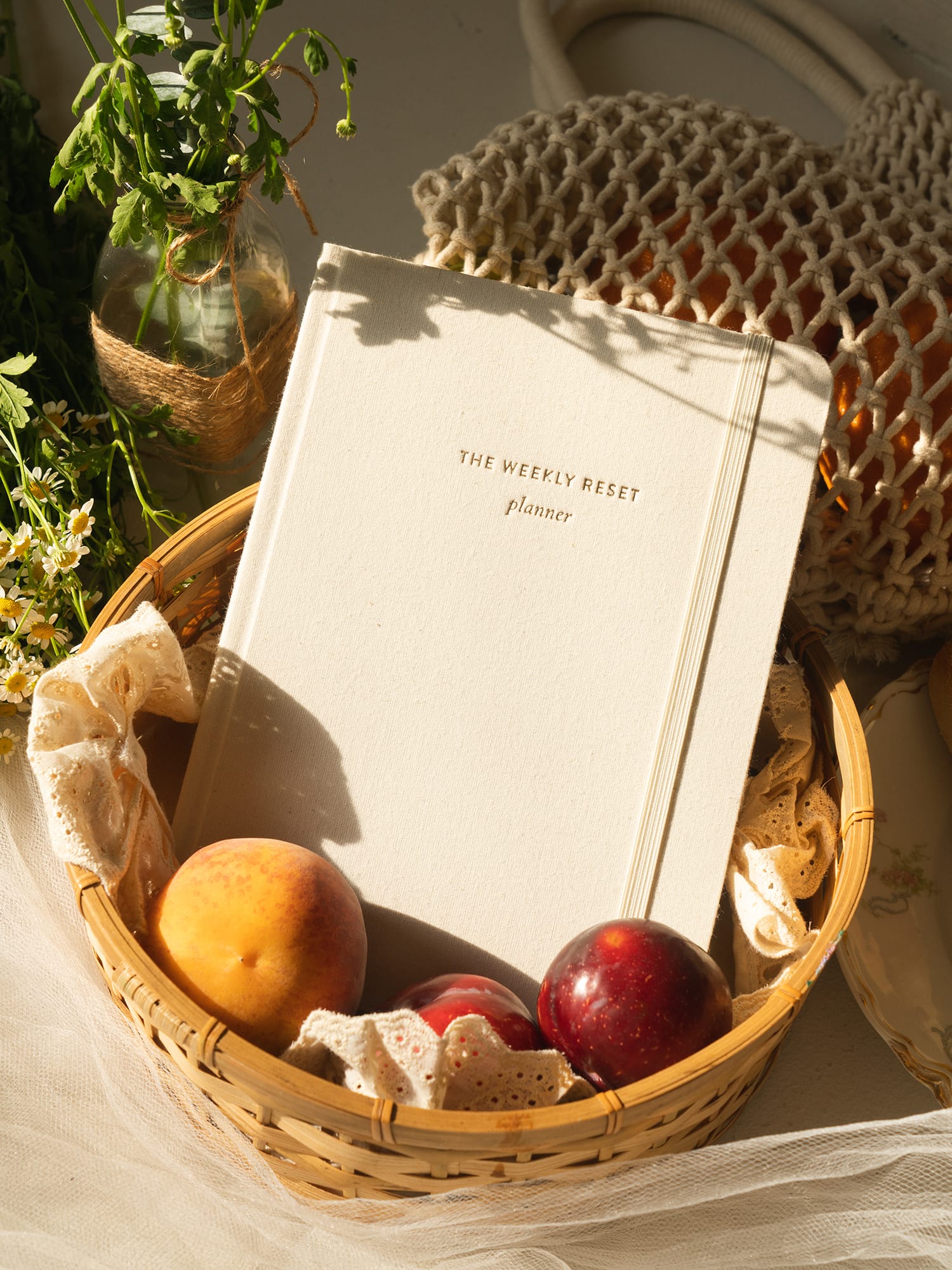 weekly reset planner
$40