60: Living a Full Life with Less w/ Courtney Carver
Find simplicity at the core of your most meaningful life changes. Today's guest, Courtney Carver, is the founder of bemorewithless.com and the Project 333 fashion challenge. Her new book, Soulful Simplicity, shares the power of simplicity in all areas of our lives. In this episode, Courtney and Aileen explore minimalist fashion, honoring what your heart wants, and the freedom in being more with less.
In this episode we explore:
1:28 – The diagnosis that changed Courney's life
5:37 – Courtney's early path to a life of simplicity
7:50 – How the Project 333 challenge got started
10:28 – Biggest change after simplifying – Freedom
12:57 – How Courtney's relationships changed over time
15:01 – Courtney's new book: Soulful Simplicity
19:47 – One action to simplify your life right now – Write down the why.
Links
Show Notes
Quotes
All of the changes I was making had simplicity at the core.
We all have to figure out our own lives in our own time in our own way.
Have something to say? Join the conversation in our Facebook group!
Please leave us a review on iTunes. It helps more than you know <3
How much do you really know about yourself?
Discover more about yourself and what you want out of life with this free downloadable list of 30 self reflection journaling prompts.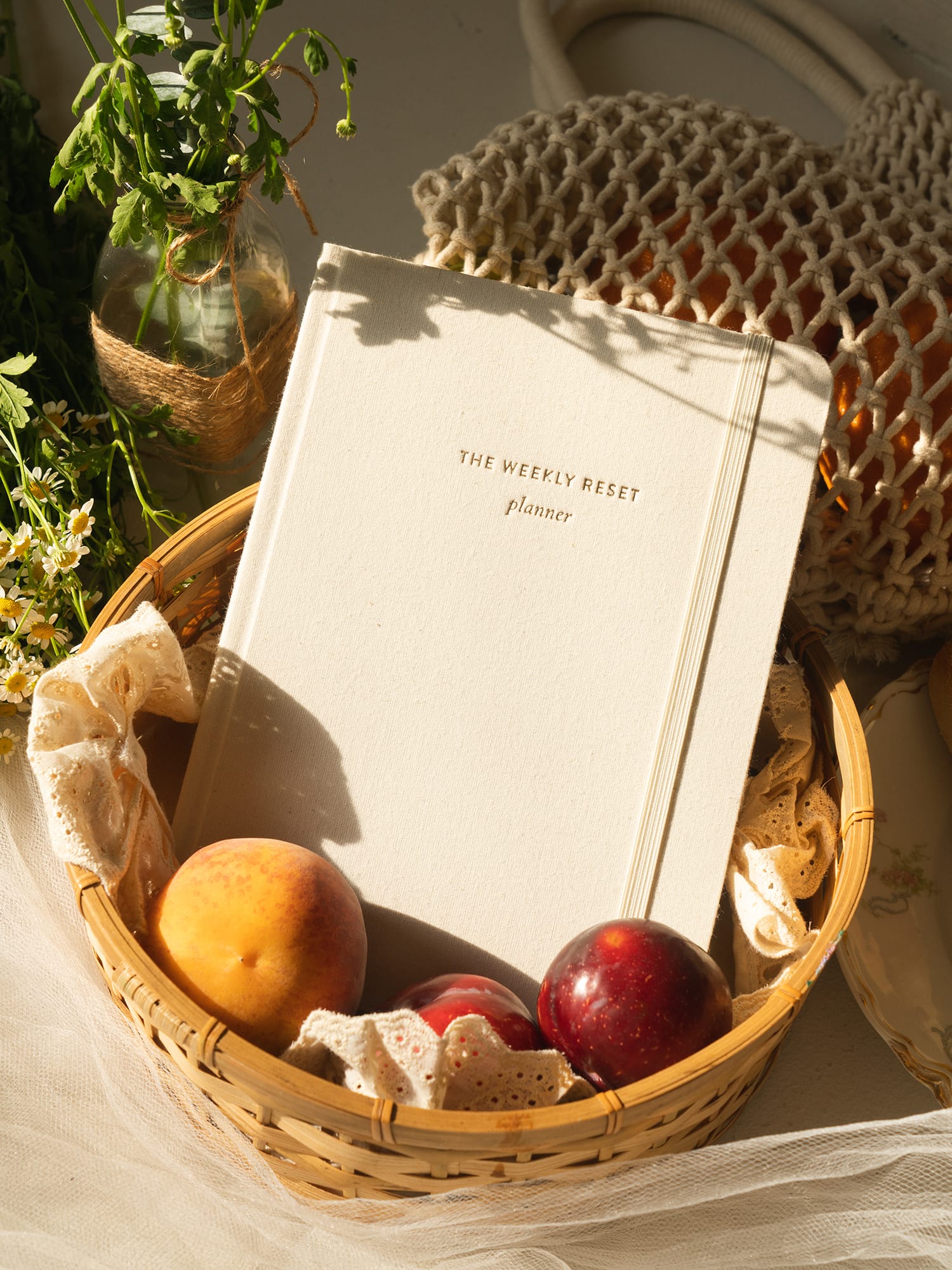 weekly reset planner
$40