70: Listening to Your Inner GPS w/ Lynn Robinson
Are you allowing your inner GPS to guide you in the right direction? Today's guest, Lynn Robinson is an bestselling author and leader speaker on developing and trusting our intuition. Through her books and intuitive reading sessions, she helps people reach personal clarity and an understanding of their true calling.
Aileen and Lynn explore how to hone your intuition as a skill, the questions you should be asking your intuition every morning, and the top habit that's blocking your intuition from leading you to your purpose.
In this episode we explore:
2:10 – Lynn journey to becoming an expert in intuition
3:53 – How to know when your intuition is trying to talk to you
8:30 – The wrong questions you're asking your intuition
11:25 – Lynn's three-step intuitive process to growing a business
15:41 – How to deal with tasks and responsibilities that don't light you up
20:07 – Put Your Intuition to Work + How to use intuition when hiring in your business
24:47 – Lynn's tip to overcome worry – Catching your negative self-talk
31:05 – The one action you can take today to strengthen your intuition
Links:
Show Notes
Quotes:
Our default nature is to be happy and healthy and feeling loved and being abundant.
When we're filled with negative self talk, intuition has a hard time getting through.
Have something to say? Join the conversation in our Facebook group!
Please leave us a review on iTunes. It helps more than you know <3
How much do you really know about yourself?
Discover more about yourself and what you want out of life with this free downloadable list of 30 self reflection journaling prompts.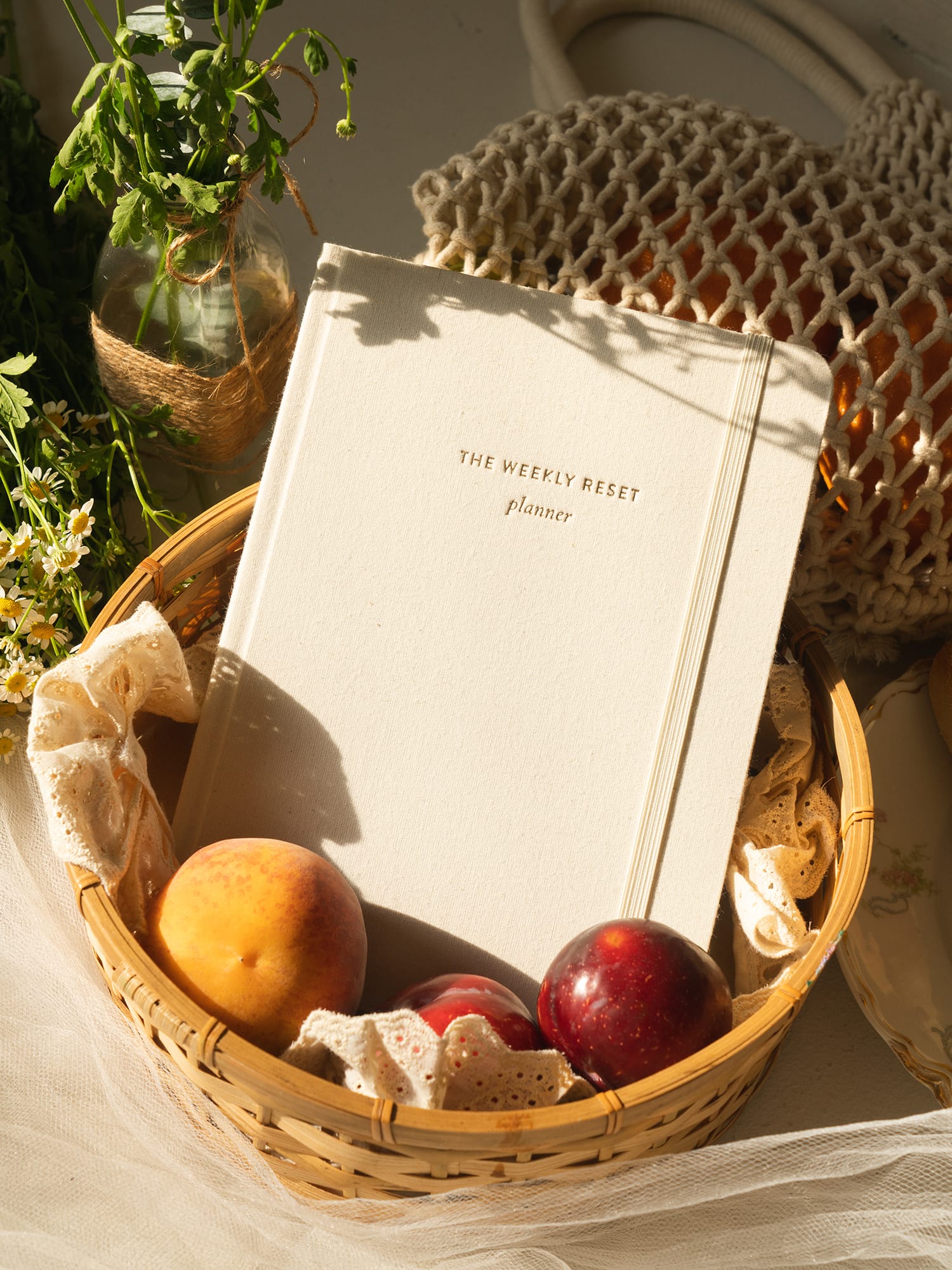 weekly reset planner
$40