75: Finding Your Light w/ Lynette Cenée
Imagine a loving, non-judgmental voice that speaks to you with tender words, telling you that you were created for a magnificent reason. That is your light source. Today's guest, Lynette Cenée, is a beauty expert, YouTube personality, and believer in magic, love, and light. Through her work, she spreads the message that beauty is two-dimensional and that you are full of light.
Aileen and Lynette chat about the blessing and curse of being casted to start a YouTube channel, the heavy responsibility of being an online influencer, and what it means to be a broken vessel looking for light.
In this episode we explore:
1:30 – How a child of magicians ended up in beauty school and on YouTube
4:34 – Getting handpicked by Michelle Phan + Joining Ipsy
6:53 – How Lynette works love and light into the beauty YouTube community
9:14 – The meaning of "2D beauty" + What Lynette says to people who think beauty is superficial
10:52 – How to find your source of light outside of yourself and other people
16:10 – Lynette's morning habits to find her light within
17:35 – Beauty and the Beat – A marriage collab to create music videos with a message
20:04 – What it's like to have a marriage buzzing with creativity
22:09 – Two actionable steps to help you find your light
Links:
Show Notes:
Quotes:
While we can transform the outside…what's left when we take it all away?
Everyone has different paradigms they're coming from and why. That's what makes it a beautiful world to live in.
When the world is going through so much, the music always gets better.
Have something to say? Join the conversation in our Facebook group!
Please leave us a review on iTunes. It helps more than you know <3
How much do you really know about yourself?
Discover more about yourself and what you want out of life with this free downloadable list of 30 self reflection journaling prompts.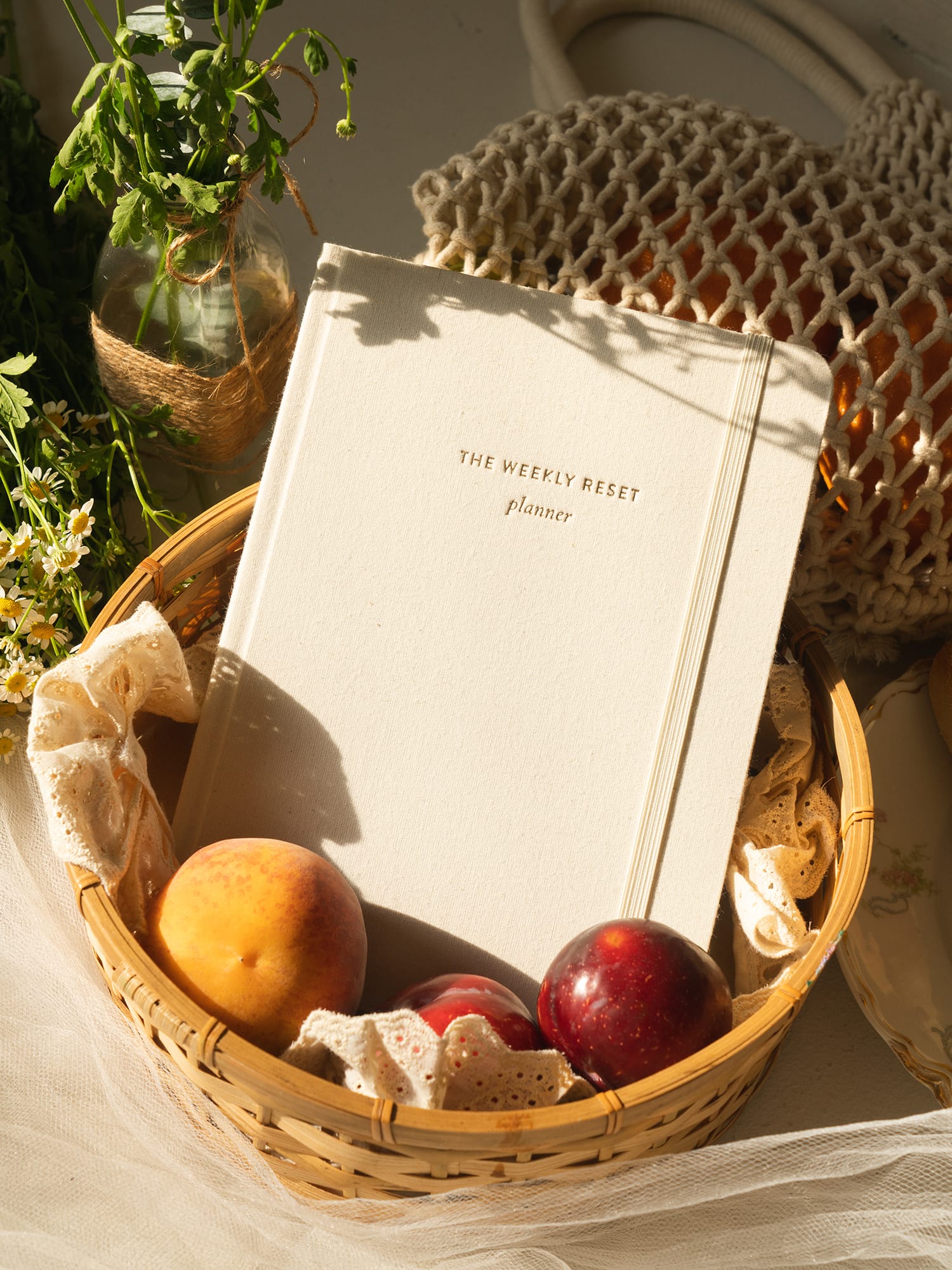 weekly reset planner
$40