85: How to Get Your Dream Job & Internship w/ Lauren Berger
Ready to get your career together? Today's episode with Lauren Berger will set you on the path of success. Through InternQueen.com, Lauren and her team helps students land the internship or job of their dreams. With 15 college internships under her belt, she's earned the expertise and title of "Intern Queen".
Aileen and Lauren share insights on what it's like to go all in on a dream, the struggles of networking, and how to deal when you feel like your self worth is based on how busy you are (or look!).
In this episode we explore:
1:20 – From 15-time intern to Intern Queen: Lauren's journey from college student to CEO
5:41 – 4 tips for finding and getting your dream job or internship (+ 1 bonus method!)
8:42 – What you should stop doing to start having great interviews
11:30 – Shit sandwiches: How to successfully switch careers when you don't feel aligned to your current one
15:32 – Networking confessions + Top tips for making the most of networking events
22:19 – Get It Together: A guide to ditching the chaos, doing the work, and designing your success in life
25:46 – 3 steps to escape the busyness comparison trap
27:41 – Lauren's time management mindset: Do more work during work time.
30:48 – Advice for people struggling to reach their dream career: Take the pressure off of yourself.
Links:
Show Notes:
Quotes:
I didn't really have a Plan B. It was always just: Move forward, move forward, move forward.
Reach out and the worst thing someone is going to do is ignore you or say no.
Networking is a two-way street.
Have something to say? Join the conversation in our Facebook group!
Please leave us a review on iTunes. It helps more than you know <3
How much do you really know about yourself?
Discover more about yourself and what you want out of life with this free downloadable list of 30 self reflection journaling prompts.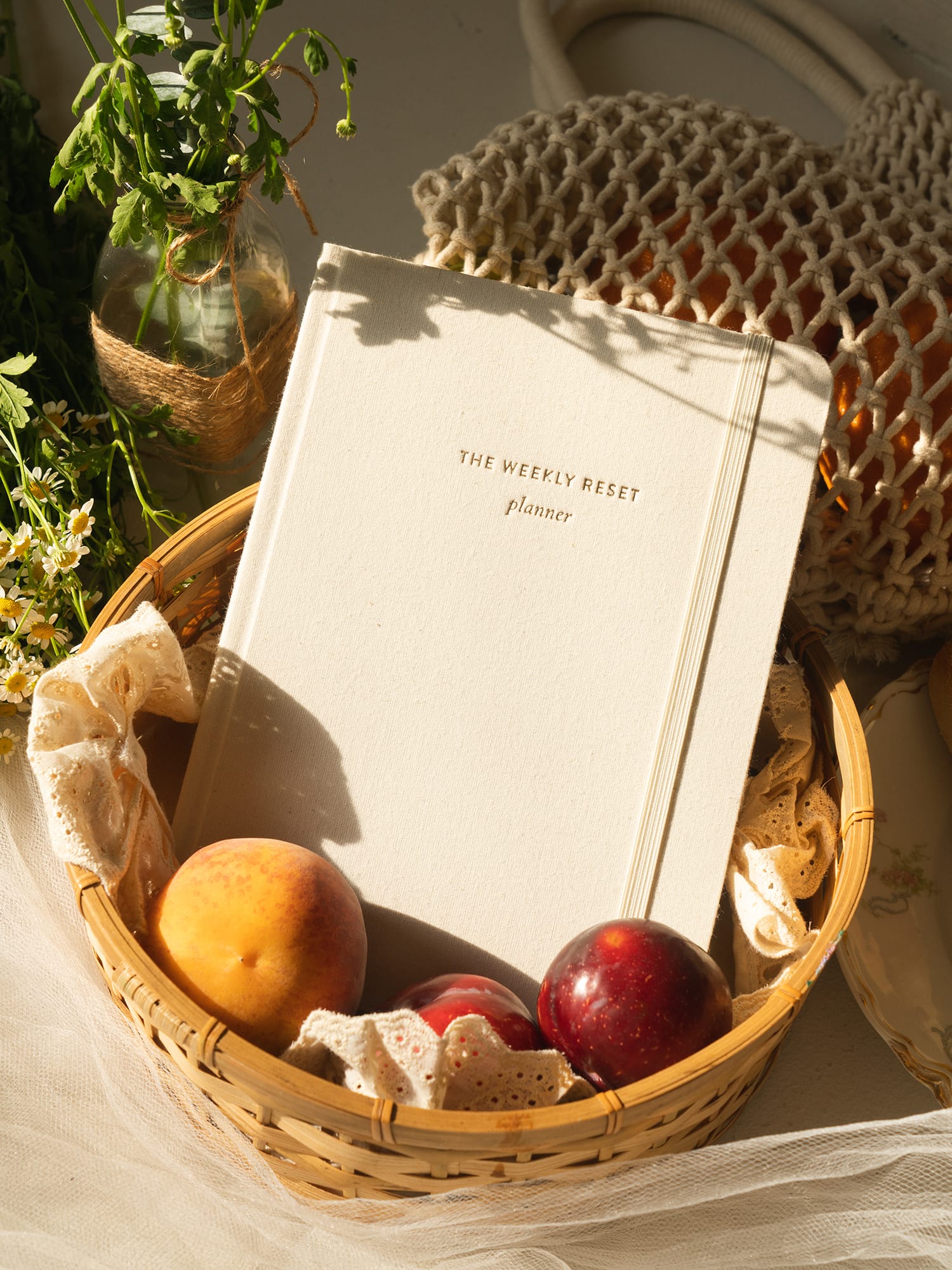 weekly reset planner
$40