87: Craft a Life You Love w/ Amy Tan
Want to make a living by creating? Just know that your path won't be straight and isn't going to look like anybody else's. Amy Tan, creator and author of Craft a Life You Love, will inspire you to do just that: craft a life you love, a life full of creative energy and flow, even if it takes a wildly unconventional path.
Aileen and Amy explore the power of sharing your goals, the importance of being creative just for fun (even if it's your job), and striving towards work-life harmony instead of balance.
In this episode we explore:
1:17 – Amy's accidental business journey: From arm warmers to handcrafted apparel
4:55 – 4 tips for creatives looking to connect with a mentor
8:48 – Amy's self-publishing story + Getting picked up by a publisher
14:34 – How to stay connected with creative energy and find your flow
17:03 – Creative routines and rituals to stay inspired
20:26 – How to challenge yourself as a creative: Pick up new mediums
23:15 – HARMONY: Amy's inspiration for work-life 'balance'
27:50 – Advice for those who want to create for a living
Links:
Show Notes:
Quotes:
Only you are going to know what is going to be worthwhile for you.
You have the power within you to craft a life you love.
Know that your path isn't going to look like anybody else's.
Have something to say? Join the conversation in our Facebook group!
Please leave us a review on iTunes. It helps more than you know <3
How much do you really know about yourself?
Discover more about yourself and what you want out of life with this free downloadable list of 30 self reflection journaling prompts.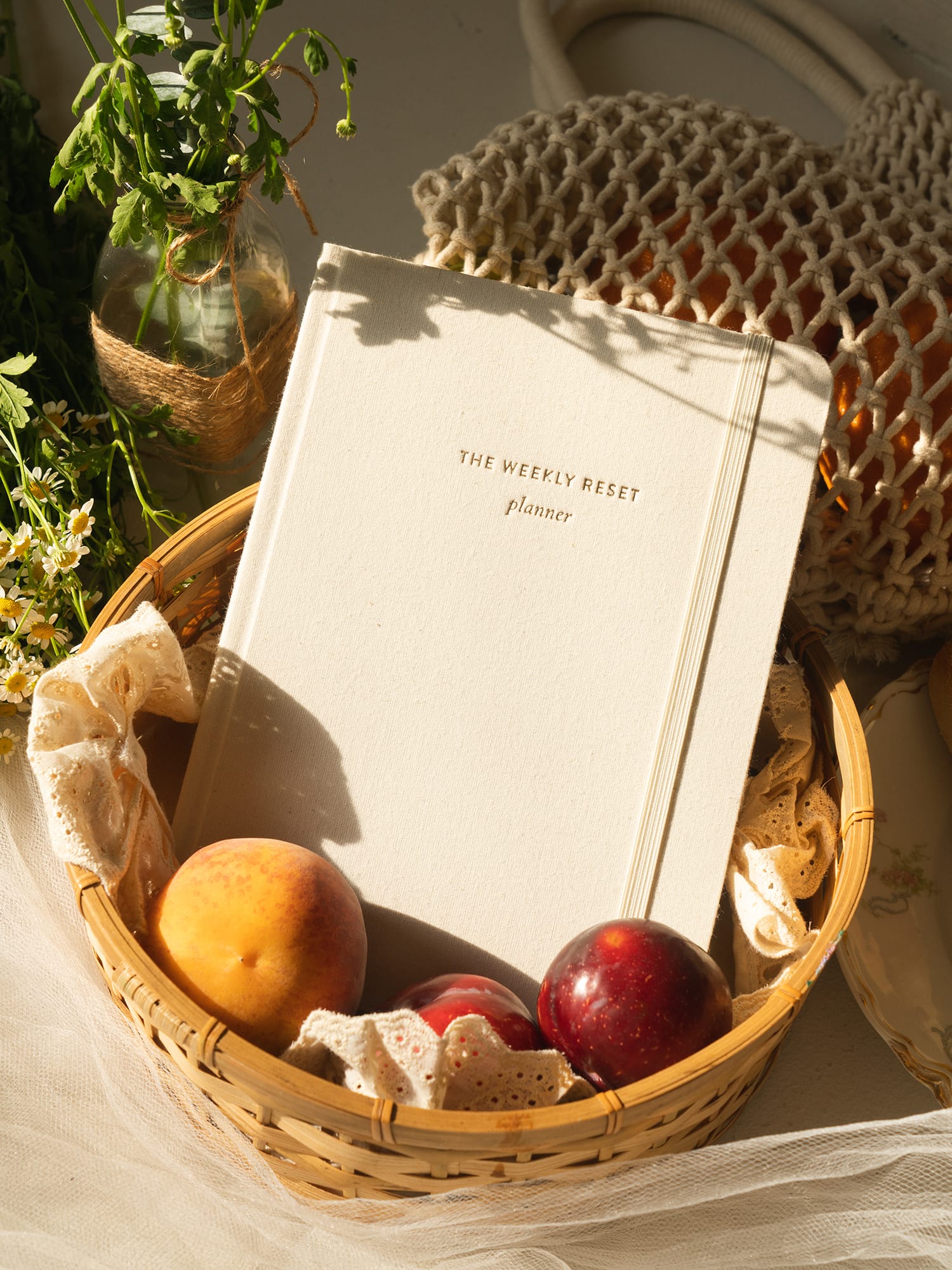 weekly reset planner
$40