91: Minimalism + Creating Meaningful Content w/ Matt D'Avella
"The whole point is to get past the 'stuff'." While we often think of minimalism as having less 'stuff', it's not about the stuff at all. The goal is to get past the focus of material things in order to live a life that's truly meaningful to you.
Today we have Matt D'Avella, a filmmaker and creator on YouTube, making videos on creativity and simple living. Matt and Aileen talk about their personal journeys with minimalism, dealing with the numbers of social media, and thoughts on keeping the creative process meaningful.
In this episode we explore:
3:16 – The uncertain path of following a dream in filmmaking
8:11 – How $97,000 in debt lead Matt to minimalism & understanding happiness
15:30 – Why Matt has four cameras: Debunking the myth that minimalists can only have X things
19:21 – The Minimalism documentary: From Matt's bucket list to Netflix
24:48 – Keeping your sense of worth separate from your follower count + Detaching from the results with creative projects
30:05 – How Matt deals with creative ruts + Book recommendations for staying motivated
36:39 – Keeping content about minimalism meaningful when everyone else is talking about minimalism too
38:16 – The biggest obstacles in Matt's minimalism journey + How to live with a non-minimalist
41:46 – Rapid fire Q&A: Matt's dream life, recommendations, best received advice, and favorite part about life
43:49 – Aileen's personal takeaways and reflections
Links:
Show notes:
Quotes
The only testament to if you can actually make it is if you keep going and don't quit.
I was thinking so much about the finish line, I didn't think what I'd do after it.
The whole idea is to get past the 'stuff'.
Have something to say? Join the conversation in our Facebook group!
Please leave us a review on iTunes. It helps more than you know <3
How much do you really know about yourself?
Discover more about yourself and what you want out of life with this free downloadable list of 30 self reflection journaling prompts.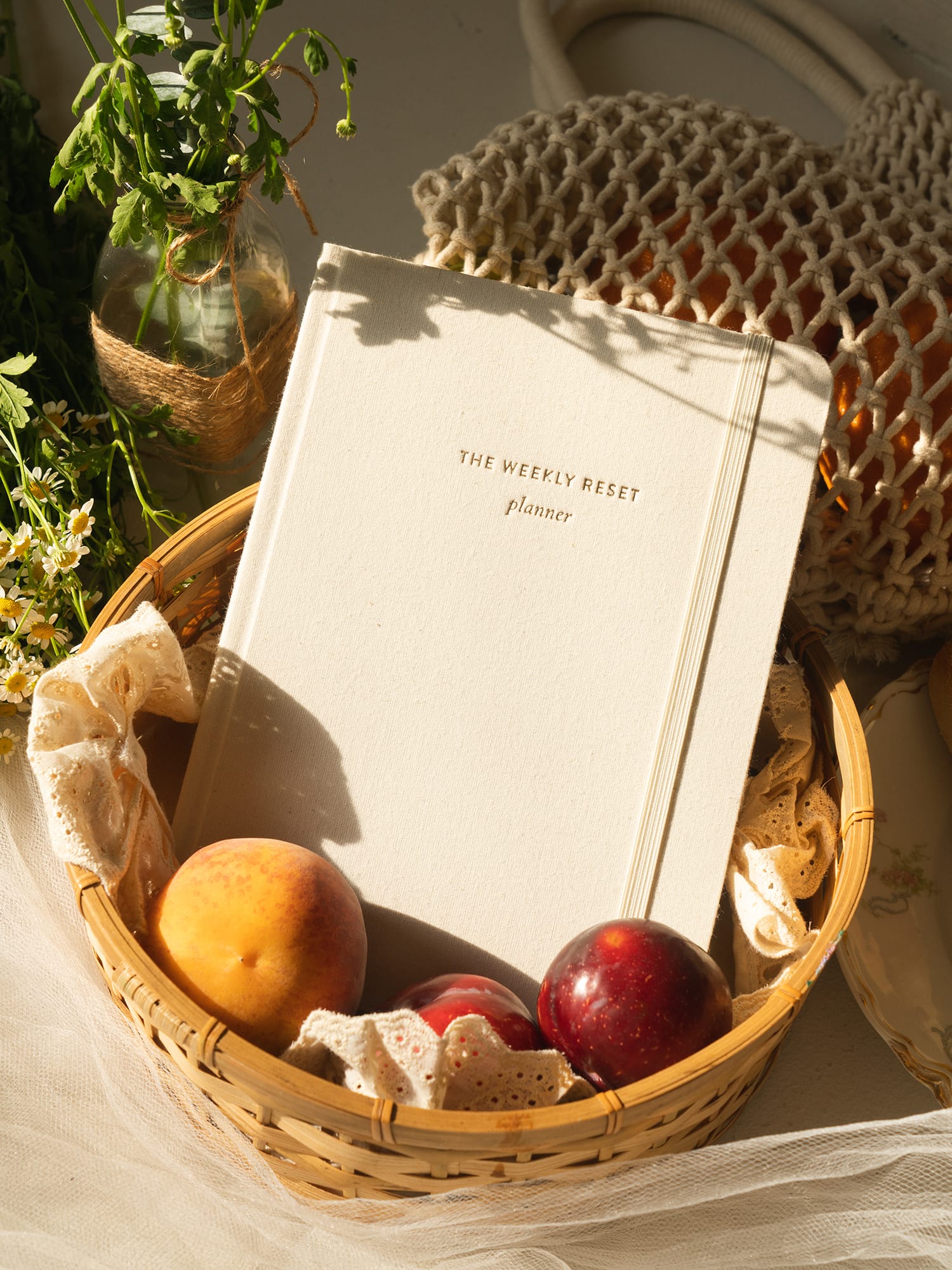 weekly reset planner
$40