93: Eating Healthy, Whole & Happy w/ Maria Marlowe
This episode is perfect-timing if you're looking to make health or diet changes for the new year (or any time!). Today's guest is Maria Marlowe: Integrative Nutrition Health Coach, author, and host of the Happier & Healthier podcast.
Maria and Aileen chat about how the food you eat affects your body in more ways than you may think, common misconceptions about food and health, and practical day-to-day tips for transitioning to a healthier diet.
In this episode we explore:
2:17 – Why Maria is so passionate about health, nutrition, and sharing her knowledge
7:45 – The exact diet changes Maria made to clear up her years of acne
8:50 – How we've been trained to crave sugar and Maria's top to break the addiction
13:36 – Two red flags to look for when grocery shopping
19:13 – Maria's weekend meal-prepping routine and tips
21:30 – Why frozen vegetables might actually be healthier for you than fresh
22:59 – Extra meal prep tips: Healthy reheating + smart storage
24:21 – Busting nutrition myths: Are all calories created equal? Do I have to exercise to lose weight?
27:05 – Why eating less food (when it's healthy and whole) will still fill you up
29:25 – Maria's reflections on starting her entire career from a blog
32:47 – Rapid Q&A: Maria's dream life, recommendations, life-changing habit, best received advice, and favorite part about life
34:10 – Aileen's personal takeaways and reflections
Links:
Show notes:
Quotes
Not all calories are created equal.
Think really big and ask for big things.
Have something to say? Join the conversation in our Facebook group!
Please leave us a review on iTunes. It helps more than you know <3
How much do you really know about yourself?
Discover more about yourself and what you want out of life with this free downloadable list of 30 self reflection journaling prompts.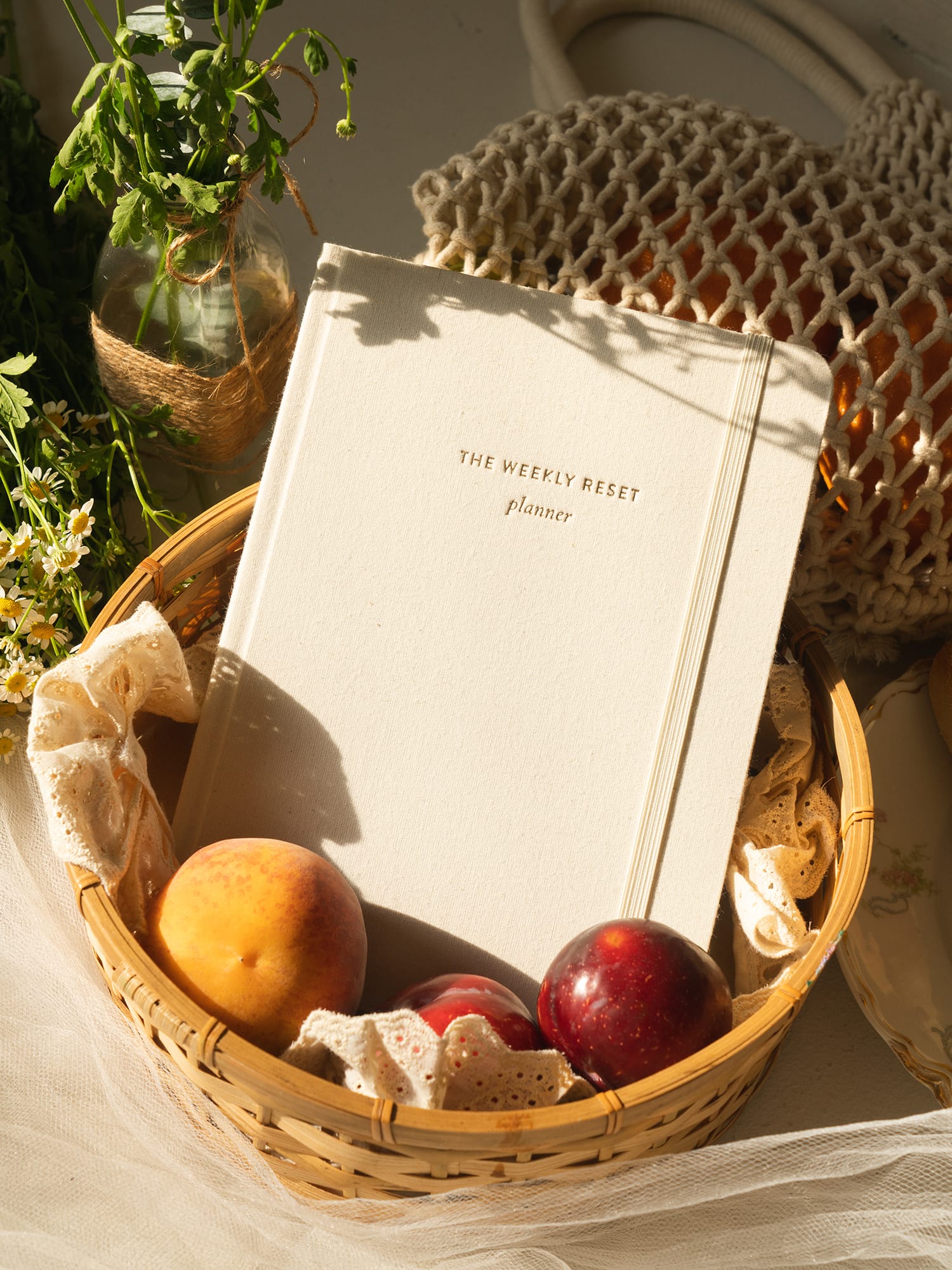 weekly reset planner
$40