96: Radical Self Love w/ Gala Darling
Make feeling good your priority in life, and every day. The rest of what you want will follow. Today's guest is speaker and author of "Radical Self Love" and "Radical Radiance" Gala Darling. Through her self love techniques and resources, she teaches women everywhere how to fall in love with themselves and life.
Aileen and Gala chat about how the "tapping" technique changed Gala's life overnight, how to create your own magical and high vibe days, and the power of manifestation and simply making the decision to feel happy.
Note: This episode contains explicit language.
In this episode we explore:
4:44 – How "tapping" brought Gala out of depression and unlocked her energy
9:50 – Why you probably haven't heard of the tapping technique yet
11:53 – How Gala discovered self love and coined "radical self love"
15:00 – The Magical Morning and other daily habits to practice self love
20:00 – Gala's #1 tip for overcoming your self love battles
22:31 – Lessons from Radical Radiance: Make feeling good your priority
30:01 – How Gala manifested her new life through: Tapping away her limiting beliefs
33:43 – Rapid Q&A: Gala's dream life, recommendations, life-changing habit, best received advice, and favorite part about life
37:35 – Aileen's personal reflections and takeaways
Links:
Show notes:
Quotes
If you're not willing to look at what's going on, you're never going to be able to change your life in the way that you want to.
When you are really grateful for what you have, then you've already got enough.
People that feel good about themselves are good to other people.
Have something to say? Join the conversation in our Facebook group!
Please leave us a review on iTunes. It helps more than you know <3
How much do you really know about yourself?
Discover more about yourself and what you want out of life with this free downloadable list of 30 self reflection journaling prompts.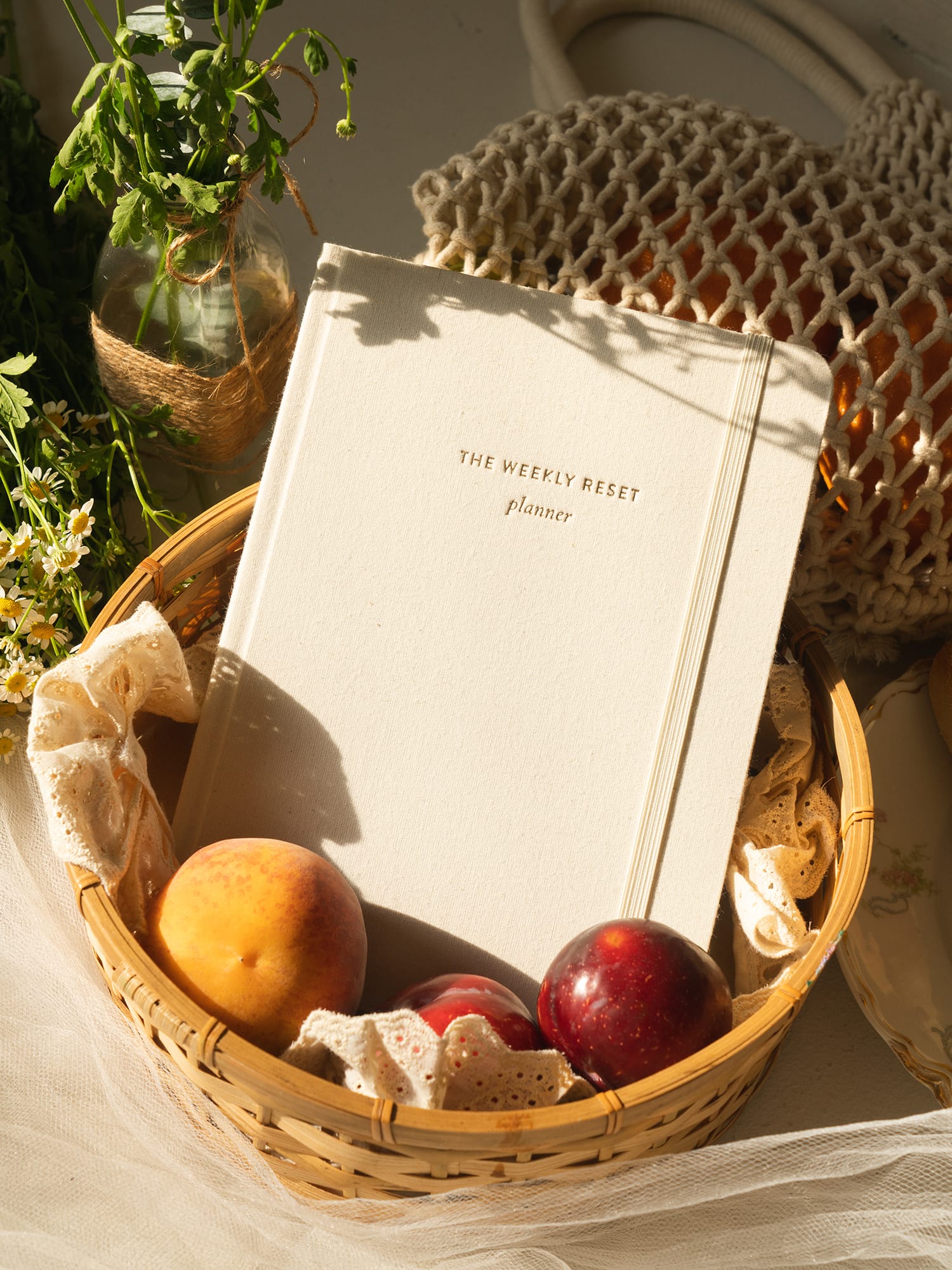 weekly reset planner
$40