99: Hypnosis, Stress & Quitting Bad Habits w/ Grace Smith
Looking to quit a bad habit in 2019? Hypnosis may be the practice for you! Today's guest Grace Smith is a renowned hypnotherapist and the founder of the Grace Space Hypnotherapy School, on a mission to make hypnosis mainstream.
Aileen and Grace talk about why hypnosis is so effective in stress reduction and changing your habits, how hypnosis differs from meditation, and the importance of healing the emotional root that causes your day-to-day problems.
In this episode we explore:
4:40 – For the skeptics: How hypnosis actually works & how can work so fast
10:08 – Why hypnosis isn't mind control: You can't change if you don't want to
13:11 – Grace's career journey: Leaving the corporate world to launch the #1 hypnotherapy hub today
19:34 – Using hypnosis daily to uplevel your entire life VS. fixing a single problem
22:35 – The biggest change Grace has experienced through hypnosis: self love + self worth
25:54 – Close Your Eye, Get Free: Techniques for changing your habits + reducing stress
29:00 – How self-hypnosis works: Brain waves + Thomas Edison's self-hypnosis techniques
33:03 – Q&A: Grace's dream life, recommended resource, life-changing habit, best received advice, and favorite part about life
Links:
Show notes:
Quotes:
It's not about hacking off the limb of a tree. It's about healing the root.
Procrastination is not a sign of laziness. It's a fear of failure.
If you've got a dream, you are worthy of working until you reach it.
Have something to say? Join the conversation in our Facebook group!
Please leave us a review on iTunes. It helps more than you know <3
How much do you really know about yourself?
Discover more about yourself and what you want out of life with this free downloadable list of 30 self reflection journaling prompts.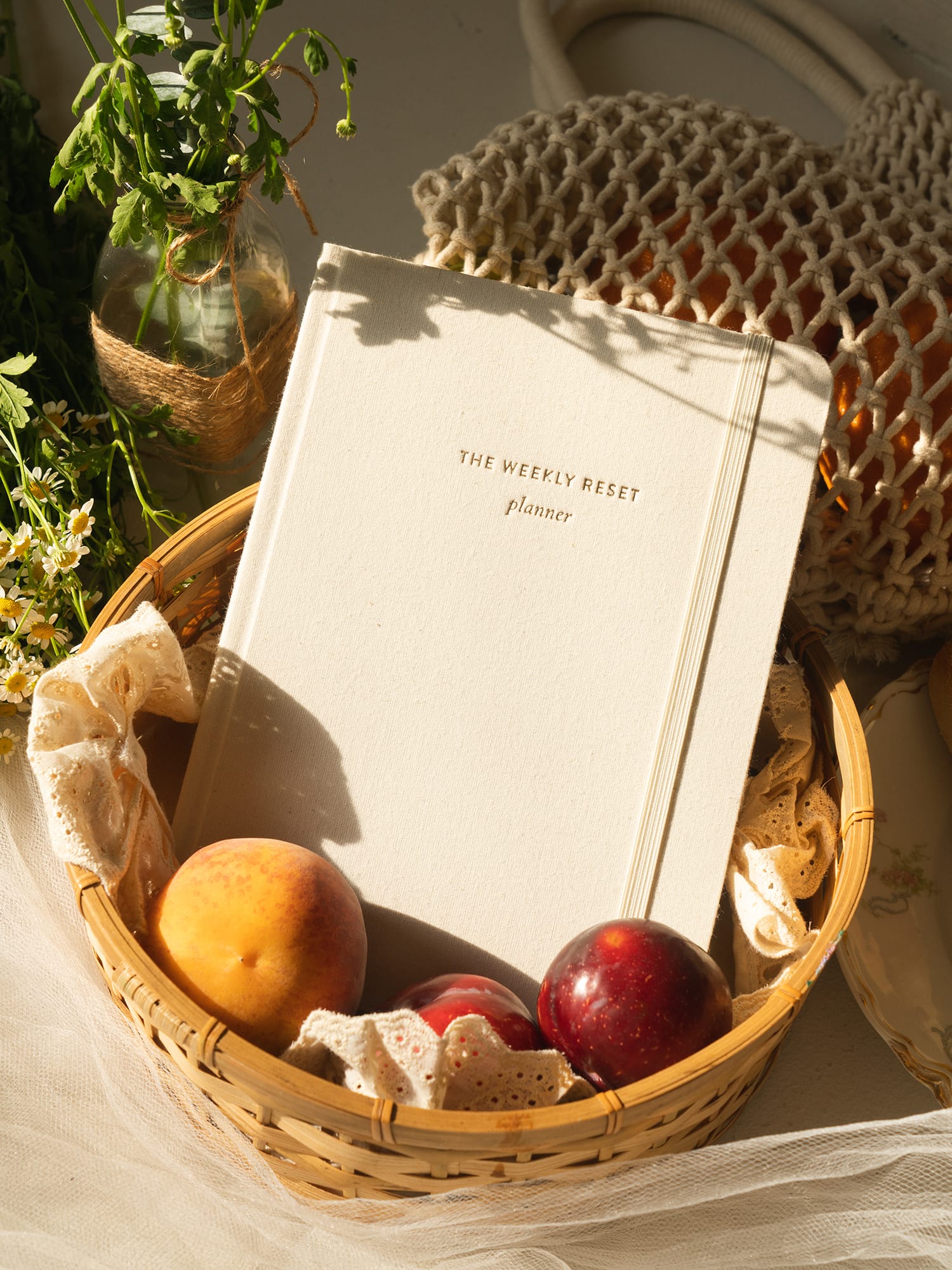 weekly reset planner
$40