121: How to Stop Feeling "Not Good Enough" w/ Andrea Owen
We have a listener favorite returning to the show today: Andrea Owen! Andrea is a life coach who empowers women to *truly* value themselves, despite the messages from media and society telling them "You're not good enough".
Last time Andrea was on the show, we talked about being open to feeling your feelings and how to eventually stop feeling like sh*t. Today we're diving deeper into the idea of feeling "not good enough": where it comes from, how it manifests into your life, and how we can stop letting our inner critic call the shots.
In this episode we explore:
2:31 – Where that "I'm not good enough" mentality comes from & What it looks like in daily life
8:03 – Why you should stop looking for a quick fix to get rid of your negative self talk habits
11:23 – Steps to stop listening to your inner critic & How to take back control of your life
19:31 – Consumption + Communication: Focusing on what you *can* control in your life
27:01 – Actual values vs. "aspired values": What's important to you when sh*t hits the fan?
33:28 – How to build a sense of self trust + stop second guessing yourself when facing fear
37:53 – Creativity & Self Criticism: What to do when your inner critic makes you feel like an imposter
39:37 – Andrea's dream life, book recommendation, life-changing habit, best received advice & favorite part about life
Links:
Show notes:
Quotes:
Your inner critic's one job is to keep you in your comfort zone.
If we don't tell people how we love to be supported and how we feel the most loved, how will they know? You don't come with an owner's manual.
That's why I get so fired up about stepping out of your comfort zone, because that's where you will meet your most confident self.
Have something to say? Join the conversation in our Facebook group!
Please leave us a review on iTunes. It helps more than you know <3
How much do you really know about yourself?
Discover more about yourself and what you want out of life with this free downloadable list of 30 self reflection journaling prompts.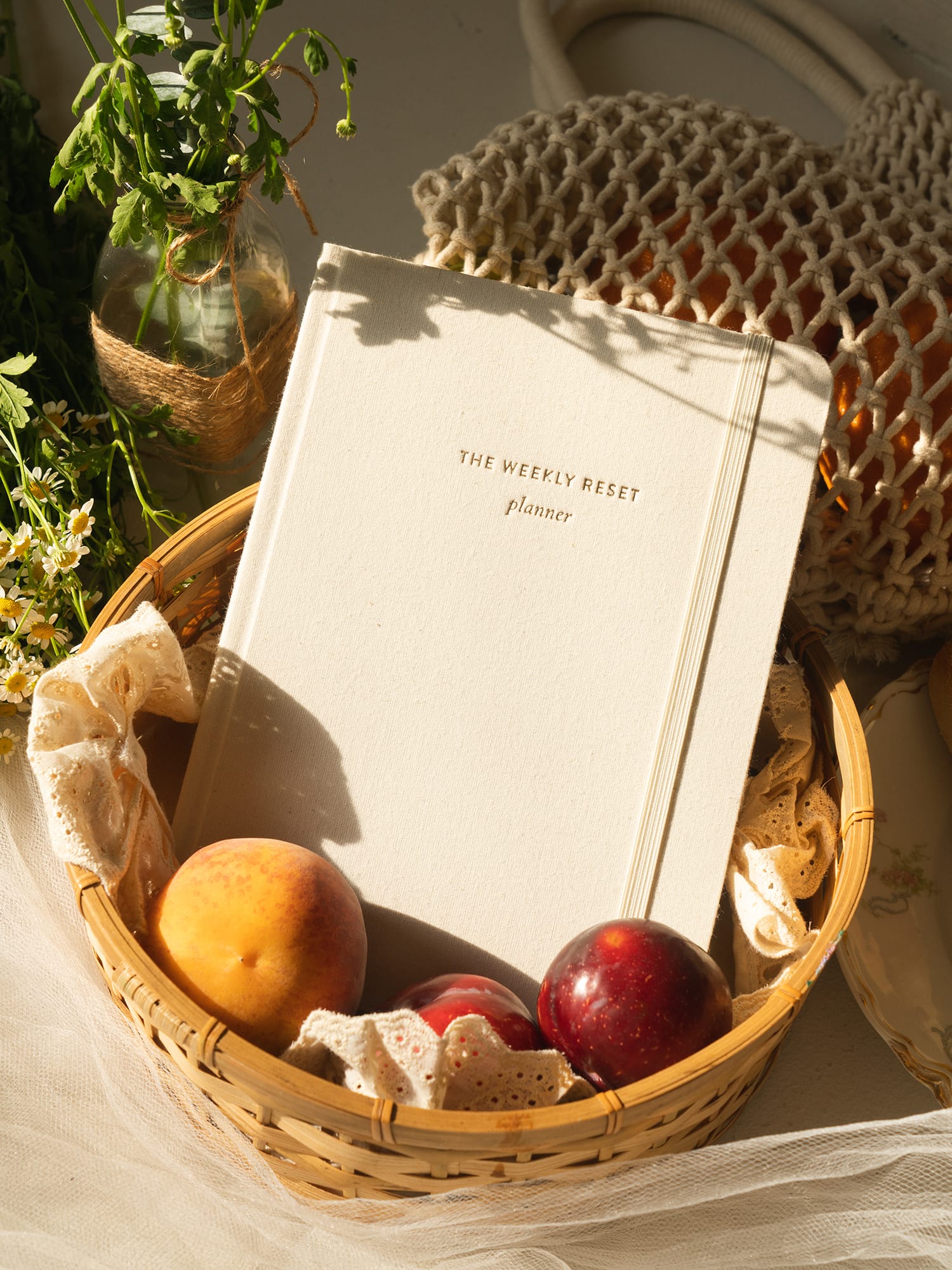 weekly reset planner
$40