65: How to Stop Feeling Like Sh*t w/ Andrea Owen
Give yourself a break to be human and fall apart. We promise you will always come back out of the darkness and stop feeling like sh*t. Today's guest, Andrea Owen, is a life coach who wants you to be a new kind of strong by feeling your feelings – all of them – instead of numbing and pushing them down.
Aileen and Andrea chat about what it's like to be at rock bottom, the top self-destructive habit holding women back, and the one question you can ask to change the way you can support people you love.
In this episode we explore:
1:20 – From failed relationships and love addiction, to taking responsibility for happiness
5:53 – What is codependency and how is it in all of us?
9:33 – Allowing yourself to be human + Seeing "negative" emotions as neutral
12:36 – When are we allowed to numb ourselves with Netflix and Pringles?
15:26 – Why Andrea's changing the definition of "strong" for women
17:35 – "Nobody dies from feeling their feelings" – Confronting what it means to fall apart
21:14 – Two action steps to stop numbing your emotions
24:33 – Andrea's top tip from How to Stop Feeling Like Sh*t
Links
Show Notes
Quotes
We can't bury our feelings alive and expect them to die.
I want to change the definition of being strong to actually feeling your feelings and reaching out for help.
Nobody dies from feeling their feelings.
We are fireproof when it comes to walking through the fire of emotions.
Have something to say? Join the conversation in our Facebook group!
Please leave us a review on iTunes. It helps more than you know <3
How much do you really know about yourself?
Discover more about yourself and what you want out of life with this free downloadable list of 30 self reflection journaling prompts.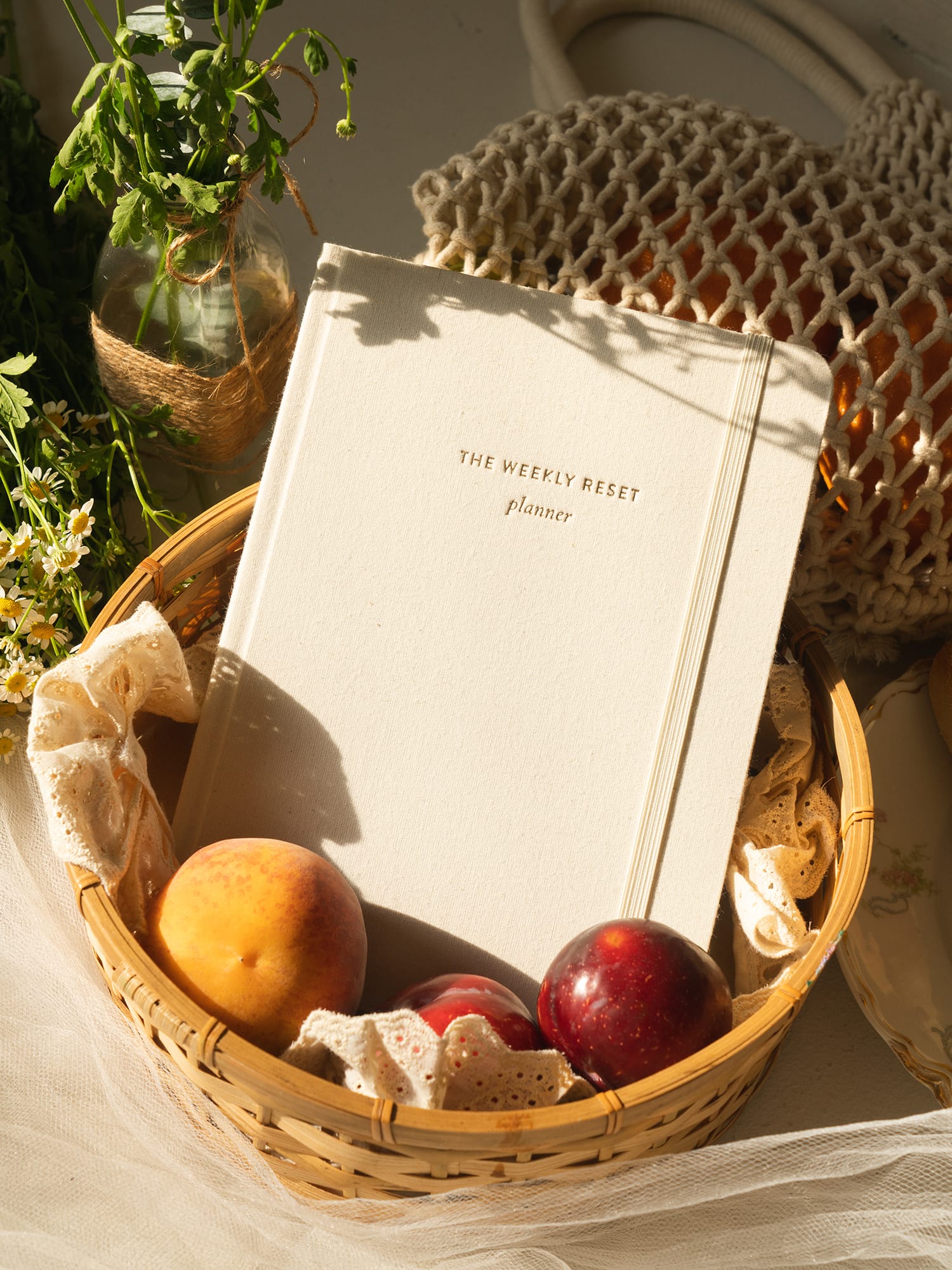 weekly reset planner
$40